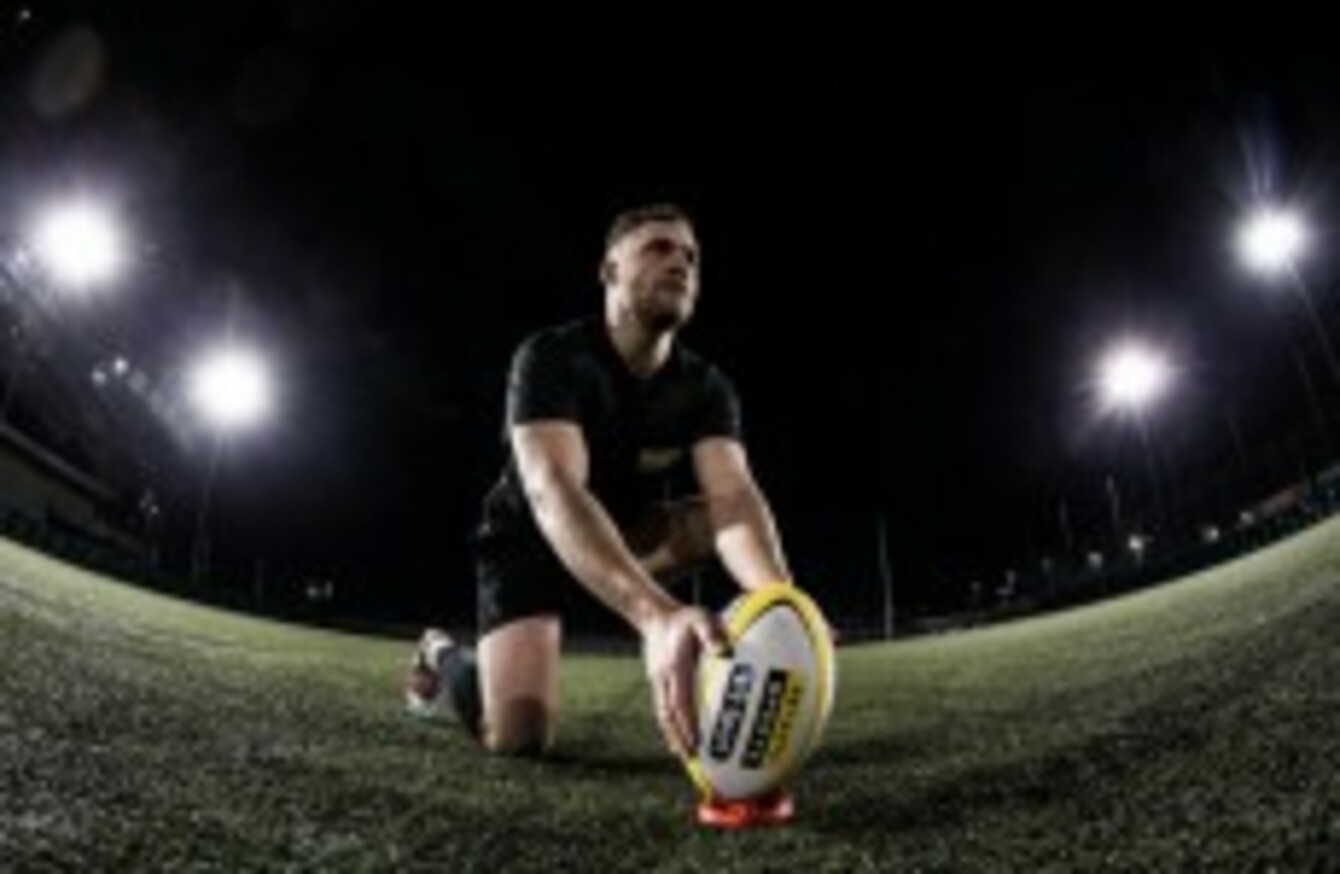 Setanta Sports ambassador Ian Madigan.
Setanta Sports ambassador Ian Madigan.
A VITAL WEEKEND of European action awaits for Leinster's cohort of internationals, but thereafter they look towards Ireland camp with the Six Nations fast approaching.
A win over Wasps at the Ricoh Arena on Saturday would be an ideal way to end the current block of provincial rugby and would certainly send Leinster's players into the international group with some confidence.
Ian Madigan's form has been building at the ideal time, with Johnny Sexton's concussion issues meaning the Racing Métro man will be unavailable for the Six Nations opener against Italy on 7 February.
Though Madigan has been predominatly used at inside centre by Leinster this season, he looks likely to wear 10 for Joe Schmidt's side in Rome. A typically intense two-month period of rugby lies ahead for Madigan under the ceaseless demands of Schmidt, but the 25-year-old is relishing it.
"I was coached by Michael Cheika initially, but Joe was the first coach that I really had the opportunity to work closely with," Madigan told The42.
Because I had Joe for three years before he moved onto the Ireland job, I got to understand how he operates and I'm very comfortable with that. I actually really enjoy the specific feedback he gives and how direct he is."
Indeed, the feedback from Schmidt is a constant, even when his players are outside the international set-up. Making Ireland a better team is a 24/7 occupation for the former Leinster coach, meaning Madigan is provided with a steady stream of 'work-ons'.
"He'd give you feedback generally as a player, but it would also be position-specific," explains Madigan. "The detail that Joe goes into with the analysis, he'd have comments but it would be backed up with video clips.
"You're able to see his comment and then view what he actually thought and the reason why he's saying those comments to you with, say, three clips that he'd have. For me, it could be something as simple as throwing a wide pass when you're in the opponents' 22.
"He'd have the stats of the probability of it working out, as well as not working out. He might show you three clips of when you did it and the result you got from it. It's always very well thought out and very thorough."
Schmidt's penchant for extremely focused and in-depth video work is one of the many things that sits well with Madigan's own view on self-improvement. The former Blackrock College man can be a glutton for the analysis work himself.
That has been particularly important in his adaptation to the inside centre position in recent seasons.
"I do feel comfortable in it," says Madigan of playing at 12, "but I'd still work very hard week-to-week on it. For example, I do a lot of video analysis on the players I'm going to be coming up against and what their tendencies are.
Does the 13 I'm playing against like to run a hard line or what are the wingers doing? Do they like to come in on creeps? Even down to small things like what hand they carry the ball in, what shoulder are they particularly strong at tackling on.
"As one of the smaller guys out there, I feel I have to do a small bit more video analysis to give myself that extra edge to avoid getting hit hard or to make those tackles."
Between the pair of them, Madigan and Schmidt are likely to have Italy figured out for that Six Nations opener in two weekends' time.
********************
Setanta Sports ambassador Ian Madigan was speaking in advance of Leinster's crucial trip to the Ricoh Arena to face Wasps in their final pool game in the European Rugby Champions Cup next Saturday.  The game is live on BT Sports which is only available in Ireland as part of the Setanta Sports pack.