1. Who was the Ireland captain for the last series in 2015?


2. What Irish player was left unconscious in the second test of the violent 2006 series?


3. In what year were the Aussies represented by an exclusively Indigenous team, known as the Indigenous All Stars?


4. What forward has been the top scorer for Ireland in each of their last three series?


5. How many years has Diarmuid Connolly featured for Ireland in the series?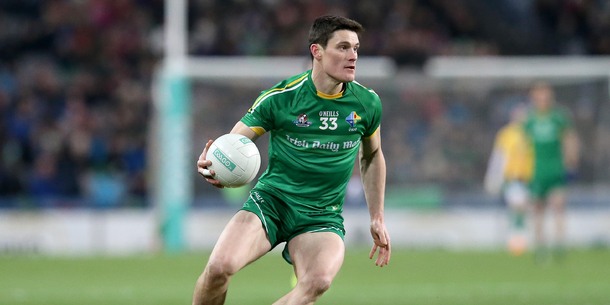 6. What was the last venue in Ireland outside of Croke Park to host an International Rules test match?


7. Who managed Ireland in 2014, the year before Joe Kernan took charge?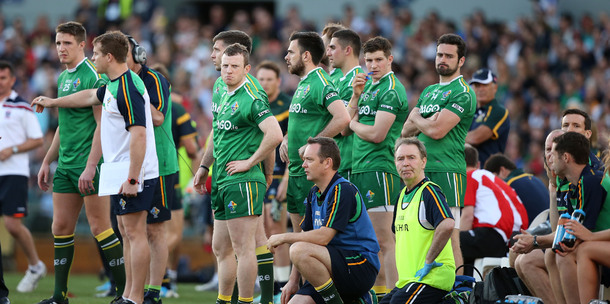 8. What was the only year Colm Cooper played in the series?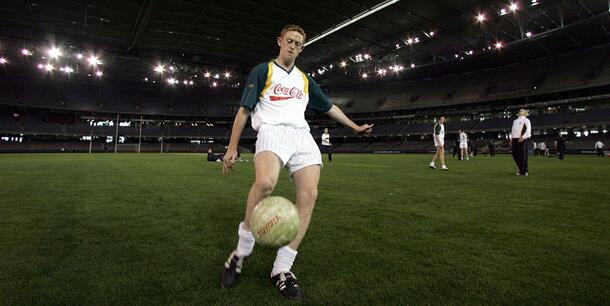 9. Who is Ireland's all-time record point scorer?


10. In what year did Tadhg Kennelly make his debut for Ireland? Answer all the questions to see your result!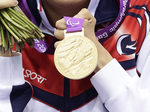 You scored out of !
Gold
Top of the pile, you really were paying attention.
You scored out of !
Silver
Not too bad at all. If you'd paid a little more attention you could have won the gold.
You scored out of !
Bronze
The questions just didn't suit you this time.
You scored out of !
Wooden Spoon
Well now. There's not much we can say about that. Do you even like International Rules?