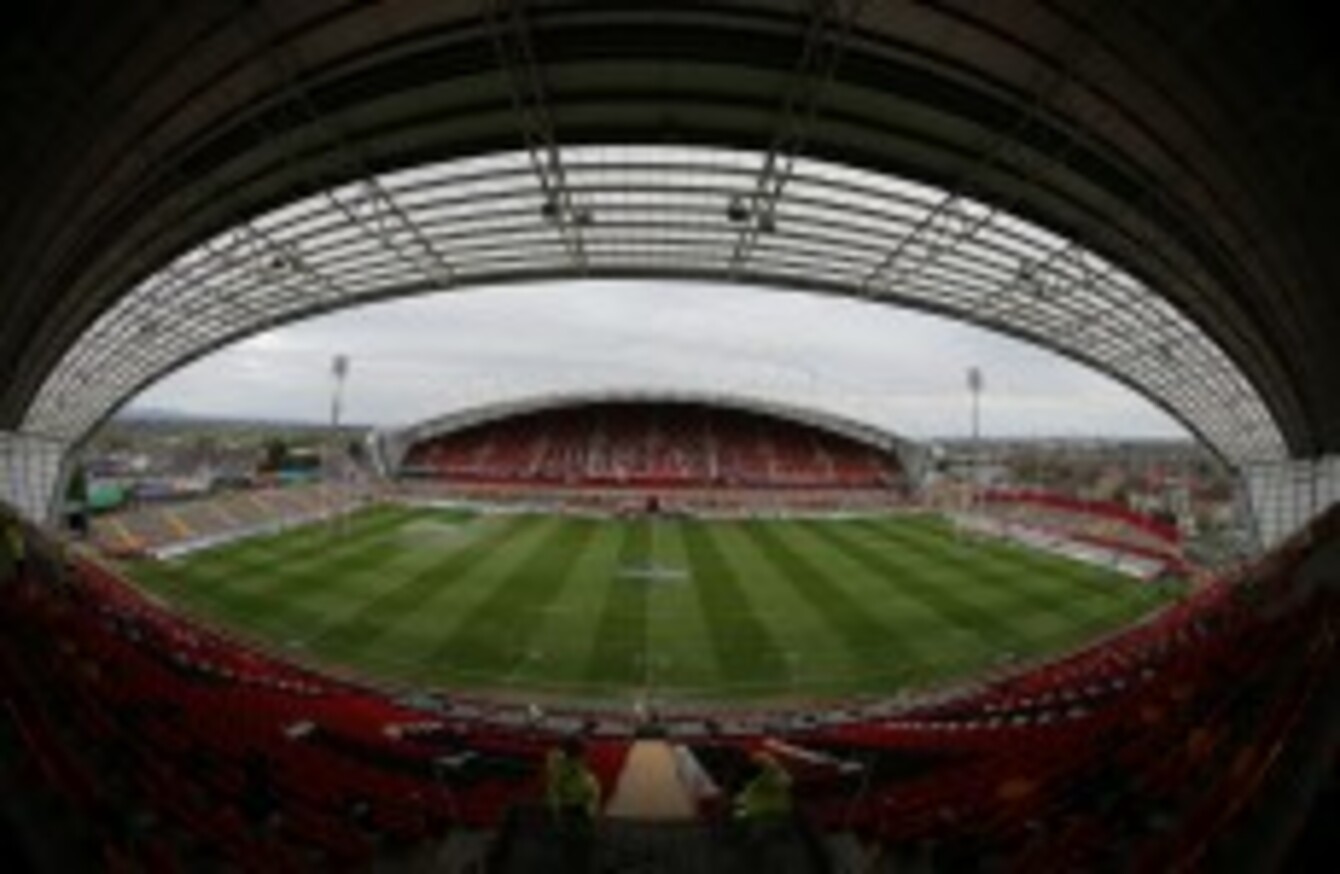 Image: ©INPHO/Billy Stickland
Image: ©INPHO/Billy Stickland
A MONEY-SPINNING Rugby League World Cup match to be staged in Limerick next year will net in the region of €2 million for the local economy, organisers say.
Tournament officials visited Thomond Park today to announce ticketing arrangements for the clash between Ireland and tournament favourites Australia on 9 November 2013.
The home of Munster Rugby is one of 20 venues chosen for the tournament which will be co-hosted by England and Wales next autumn. The Group A fixture, which is expected to pull in a global television audience of 20 million, is the only match which will be played in Ireland.
"In the build up to the year of 'The Gathering', it has provided us with a wonderful opportunity to market our region internationally and in particular to the Australian market," Dr Vincent Cunnane, chief executive of Shannon Development, said.
"The Australian game in Thomond Park will be a key focus in the promotion of 'The Gathering' in Australia for 2013. We are confident that the event will attract additional visitors and generate extra spend in the Limerick area. We estimate it has the potential to deliver an additional €2 million in revenue for the area."
Mayor of Limerick Gerry McLoughlin said: "I believe that the sporting profile that Limerick has developed as European City of Sport for 2011 also played a central role in securing the right to host a game.
"With thousands of rugby supporters expected to descent on Shannonside next November, I have no doubt that the local economy will benefit greatly."
Tickets for the match will go on sale through Ticketmaster on Friday 26 October. Ireland's other group opponents will be England and Fiji.