THE SUMMER MAY be drawing to a close but that doesn't mean we all need to go into hibernation for the next six months.
There are an endless amount of events taking place all over the country and in a new weekly feature on The42, we'll outline what's taking place, where it's taking place, when it's taking place and supply all the information you need to get out and active this Autumn.
If you're organising an event or know of one taking place in your club or county, you can send all the details to ryan@the42.ie and we'll include it in our events guide the following week.
Cycling
What: Pink Ribbon Charity Cycle; 30k & 70k sportives
When: Saturday 5 September
Where: Moynalty, Co. Meath
Registration and more information: Facebook page
E-mail: ireneyore@gmail.com
What: Brothers of Charity 100k Leisure Cycle
When: Saturday 5 September
Where: Newcastle West, Co. Limerick
Registration and more information: Munster Cycling website 
E-mail: m2sheahan@gmail.com
What: Audax Ireland EWC 200
When: Saturday September 5th
Where: Blackrock Shopping Centre, Dublin
Registration and more information: Audax Ireland website
E-mail: jos@iptas.com
What: 3 County Cycle
When: Saturday 5 September
Where: Navan, Co. Meath
Email: navanroadclub@gmail.com
What: Dingle Marathon Charity Cycle
When: Saturday 5 September
Where: Dingle, Co. Kerry
Registration and more information: Dingle Marathon website
E-mail: ken@dinglemarathon.ie
What: Rás Cabhrú Charity Cycle (50 & 100k)
When: Sunday 6 September
Where: Drogheda, Co. Lough
Registration and more information: Drogheda Wheelers website
E-mail: austincampbell.dha@gmail.com
Athletics
What: Glounthaune 4 mile road race
When: Wednesday 2 September, 7.15pm
Where: Glounthaune, Co. Cork
Registration: Online here
More information: Grant Thornton Corporate Challenge website
What: Portmarnock road to beach 10k
When: Thursday 3 September
Where: Portmarnock, Co. Dublin
Registration and more information: Run Ireland website 
E-mail: Portmarnockathleticclub@gmail.com
What: Clare Athletics 5k road race
When: Friday 4 September
Where: Lees Rd, Ennis
Registration and more information: Clare Athletics 
What: Macroom 5k Park Run
When: Saturday 5 September, 9.30am
Where: Castle Demesne, Macroom, Co. Cork
What: Roundwood Reservoir 10k run
When: Saturday 5 September
Where: Roundwood, Co. Wicklow
Registration and more information: Lakers website
E-mail: anne.king@lakers.ie
What: Clonailty 5k Park Run
When: Saturday 5 September, 9.30am
Where: Showgrounds, Clonakilty, Co. Cork
What: Bere Island 5k Park Run
When: Saturday 5 September, 9.30am
Where: Beara Peninsula Co. Cork
What: Tralee 5k Park Run
When: Saturday 5 September, 9.30am
Where: Tralee Town Park, Co. Kerry
What: Killarney 5k Park Run
When: Saturday 5 September, 9.30am
Where: National Park, Killarney
What: New Ross 5k Park Run
When: Saturday 5 September, 9.30am
Where: JFK Arboretum, New Ross
What: Declan Hayes Memorial Doonbeg half-marathon & 10k run
When: Saturday 5 September
Where: Doonbeg, Co. Clare
Registration and more information: Online here 
E-mail: doonbeghalfmarathon@gmail.com
What: Kilkenny 5k Park Run
When: Saturday 5 September, 9.30am
Where: Castlepark, Co. Kilkenny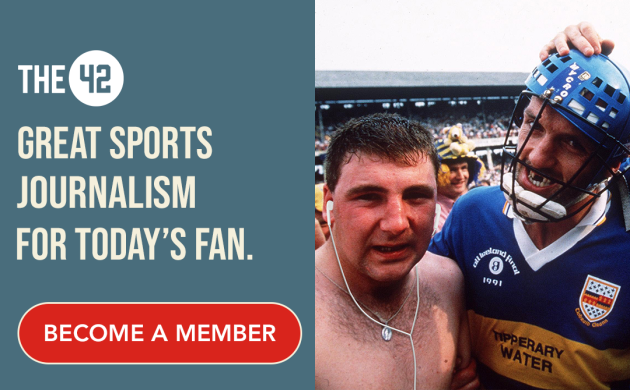 What: Cill Barra 6km fun run/walk
When: Saturday 5 September, 9.30am
Where: Cill Barra, Co. Waterford
What: Bweeng Charity 5k & 10k run
When: Sunday 6 September
Where: Bweeng, Co. Cork
Registration and more information: Bweeng Trailblazers Facebook
Email: bahern@gmail.com
What: ROS go Run
When: Sunday 6 September
Where: Roscommon
Registration and more information: Online here
More information: damianfitz74@yahoo.com
Triathlon/Duathlon
What: Lough Key Triathlon
When: Sunday 6 September
Where: Boyle, Co. Roscommon
Registration and more information: Triathlon Ireland website
E-mail: loughkeytriclub@gmail.com
What: ATC Athy Duathlon
When: Sunday 6 September
Where: Athy, Co. Kildare
Registration and more information: athytriclub@gmail.com
What: Glin Triathlon
When: Saturday 5 September
Where: Glin, Co. Limerick
Registration and more information: Triathlon Ireland website
Adventure
What: Achill ROAR Adventure Race
When: Saturday 5 September, 10am
Where: Achill, Co. Mayo
Registration and more information: Roar website 
E-mail: info@outfront.ie
What: Killeshandra Loop the Lakes 7k trail race
When: Saturday 5 September
Where: Killeshandra, Co. Cavan
Registration: Online here
More information: Look The Lakes Facebook 
E-mail: loopthelakess@gmail.com
What: 200k Ultra Race
When: Friday 4 September, 6am
Where: Killarney
More information: Kerry Ultra Way website