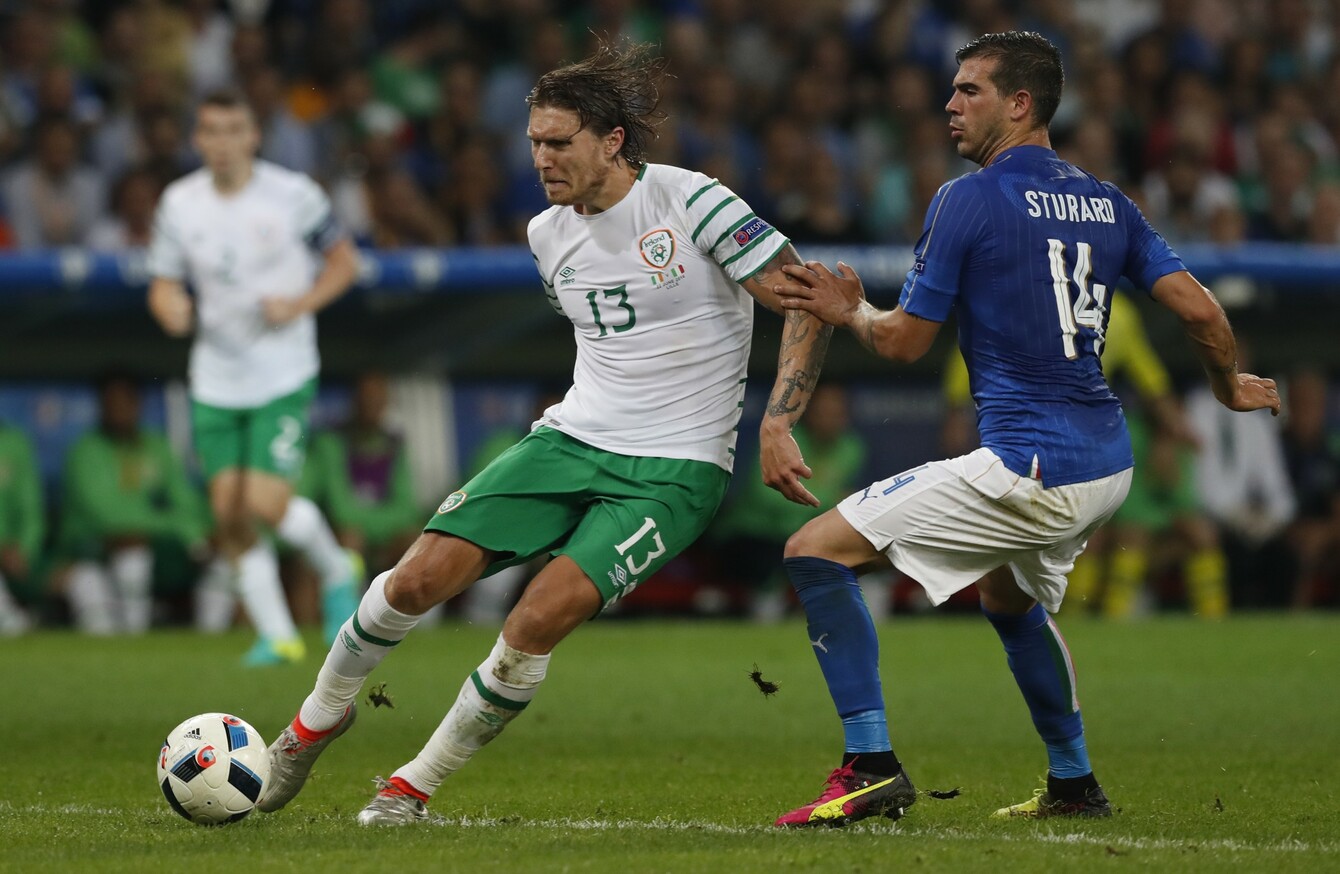 Hendrick was unlucky not to score tonight.
Hendrick was unlucky not to score tonight.
- Ben Blake reports from the Stade Pierre-Mauroy in Lille
JEFF HENDRICK HAS received high praise from his international captain and team-mate.
Derby County midfielder Hendrick has been one of Ireland's stand-out performers at Euro 2016 and put a tremendous performance in the 1-0 win over Italy in Lille on Wednesday night.
Speaking after the result, Robbie Keane spoke highly of the 24-year-old Dubliner.
"He's been brilliant in the last few games," said Keane. "He's been a top, top player. If you look at the performances (in Euro 2016 matches). I've watched most games, I think nearly all the games.
"I can't see anyone apart from (Andres) Iniesta and people like that, because they control the game in terms of the way he has possession.
But in terms of getting up and down, getting his tackles in, keeping the ball when he can, keeping his composure and then also trying to score goals for the team.
"He had a few shots today, he was unlucky with his left foot. He's been top drawer. Him and Robbie (Brady) have been fantastic."
"I told Tottenham to buy him four years ago and they wouldn't listen!"