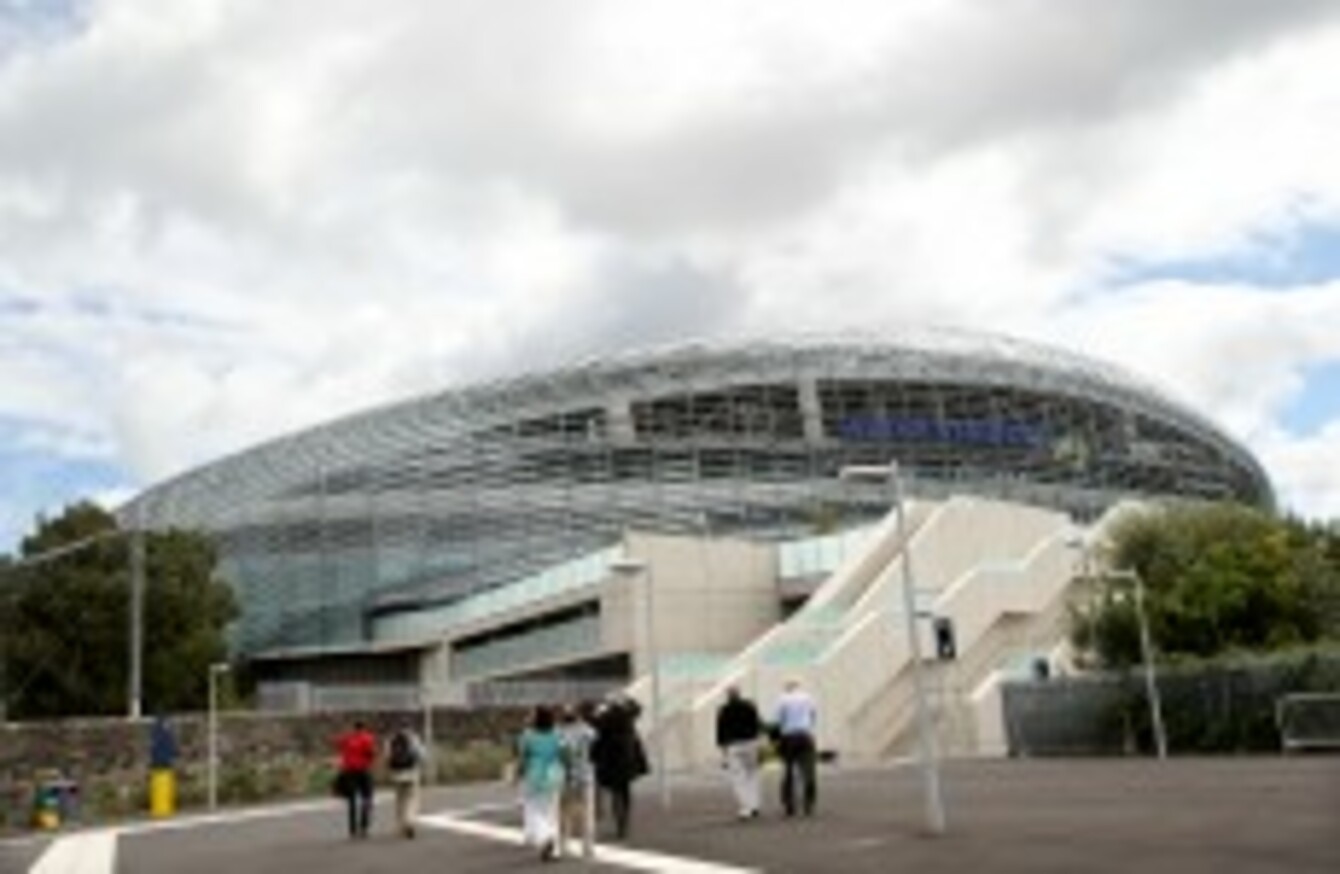 Image: INPHO/James Crombie
Image: INPHO/James Crombie
THE MINISTER OF State with Responsibility for Sport, Michael Ring TD has declared that Ireland would be "well capable" of hosting the Rugby World Cup in 2023.
Minister Ring, who works the sport brief along with Minister Leo Varadkar, said the government would be fully supportive of a bid for the tournament if the Irish Rugby Football Union wanted to proceed.
The Fine Gael TD added that he would be amenable to an approach to the GAA and the FAI to open up the Aviva Stadium and Croke Park for tournament matches.
Speaking in the Dáil today, Minister Ring said, "Minister (Leo) Varadkar and myself are going to be meeting the IRFU shortly. It is a matter for them to make the bid."
He added that Japan, who will host the 2019 World Cup, had to give a guarantee of €115 million to funding the tournament and that the figure would, in all likelihood, rise to €125 million for the 2023 staging.
"If the IRFU make a decision and want to talk to government," the Mayo deputy said. "I have no dout that we, and Fáilte Ireland and everyone involved in the country (would support it). I'm well confident that we could host it.
"It would be a great boost for the country and a great boost for tourism. We may not have the stadium presently … we would have to talk to the FAI and the GAA; we would talk to anybody that had the facilities."
The Minister revealed that the IRFU are looking into the economic benefit such a large tournament could bring to the country and have been in touch with rugby boards from the last two hosts, New Zealand and France. Fianna Fáil spokesperson on sport, Timmy Dooley TD welcomed the Minister's positive sentiments about Ireland putting together a World Cup bid.
He added, "If there is a necessity to involve the GAA, then we should be prepared to do that. I think the GAA has opened up very considerably, as they did in the past in the usage of Croke Park.
During the same exchanges, Fine Gael TD for Dublin South-East Eoghan Murphy gave credit to St Michael's College, his old school, for winning the Leinster Senior and Junior cup double this season. He commented, "The idea that the boys that were playing in the finals could, in 10 years time, tog out in the green jersey, on Irish soil, in the World Cup is really an inspiring idea."
Minister Ring concluded that the possibility of making a joint bid with Scotland and/or Wales should also be looked at.