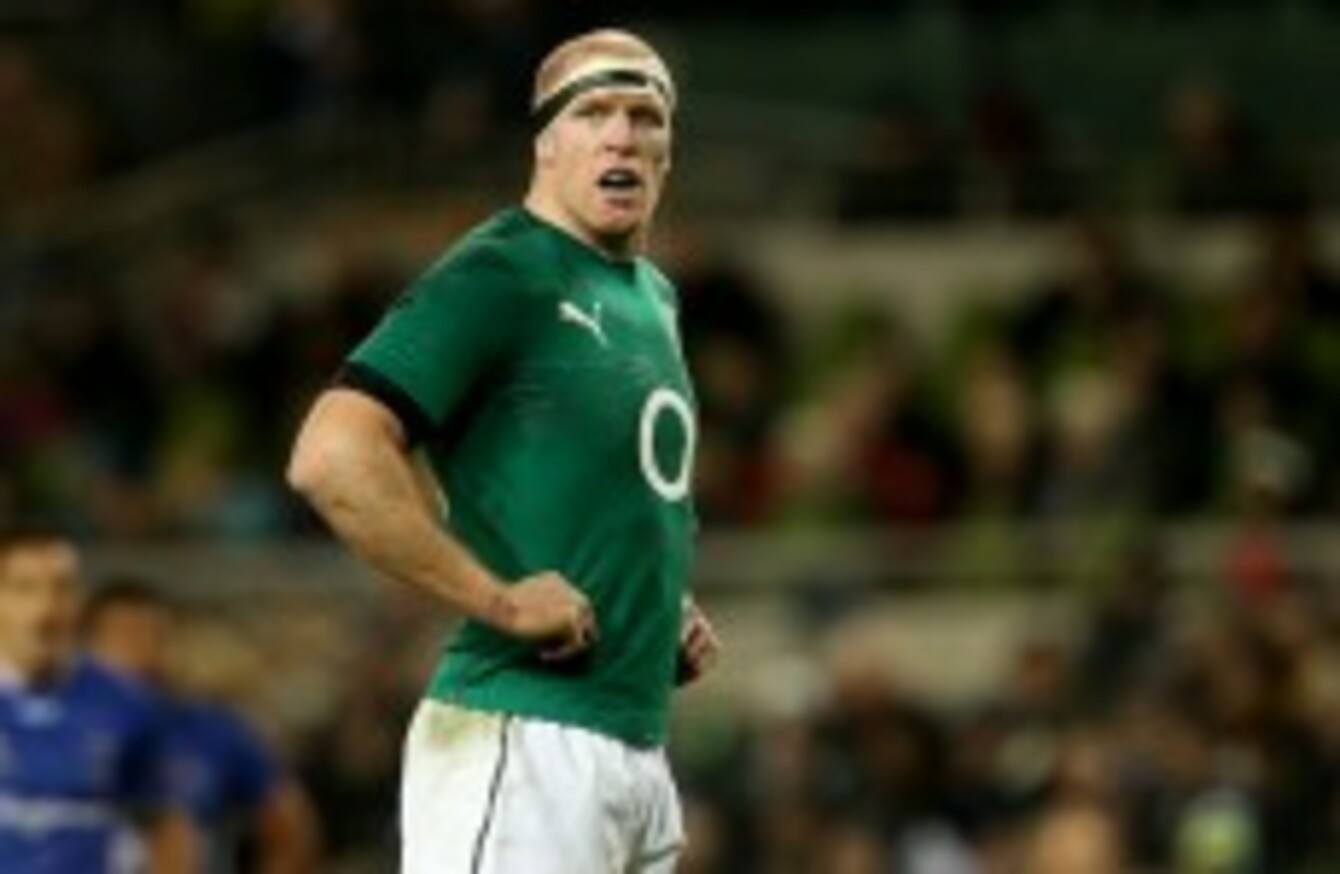 Paul O'Connell hopes today will be the day that Ireland turn a corner and start a winning run.
Image: INPHO/Ryan Byrne
Paul O'Connell hopes today will be the day that Ireland turn a corner and start a winning run.
Image: INPHO/Ryan Byrne
"YOU HAVE TO do nearly everything right, all the time."
Ireland take on a New Zealand side this afternoon that Paul O'Connell believes are 'out on their own' as the world's best team. The Irish captain believes his side will have to produce the greatest ever performance to remind the All Blacks what defeat tastes like.
Ireland will be hoping the prove that the 28th time is the charm against a team they have never beaten and who possess a fondness to hand out beatings if the mood fits and the offloads stick.
Coach Joe Schmidt told his players what they could not afford to do against Australia — no easy rides at scrum and lineout time and no aimless kicks to their back three. Ireland failed to tick any of those boxes and were second best for most of a torrid evening in Dublin; losing out 32-15 and looking flat.
O'Connell told TheScore.ie exactly how his team need to gain early traction against New Zealand. "We need to start the game accurately and get ourselves into the game and get a foothold in the game," he said. "Then, we need to defend well and defend aggressively. If we can do those two things well, like we didn't last week, we'll be setting ourselves up for a good start." He added:
We spoke about the opportunity of creating history. It's something we addressed very early on in the week. Joe has spoken about it. If there's ever an Irish team that is capable of doing it, that I've been on, I think it's this one. We're an excellent side with a lot of talent that just isn't playing well at the moment. That needs to stop somewhere."
The confidence visibly seeped from the team after Quade Cooper jinked through the Irish defence for Australia's third try last weekend. Injury worries to three key players — Jonny Sexton, Rob Kearney and Brian O'Driscoll — threatened morale further but the trio have been deemed fit to start. The triple boost has definitely helped when it comes to belief that a famous result may be possible.
O'Connell commented, "Anytime you look across [the pitch] and see Brian O'Driscoll, Jonny Sexton, Sean O'Brien, Jamie Heaslip, Cian Healy — these guys on your team — belief isn't a problem."
O'Connell believes Ireland need 'that big performance to become that team that we can become'. Presumably, the captain means one that will challenge for Six Nations titles, occasionally knock off a southern hemisphere side and can, with realistic expectations, target a best ever performance at the 2015 World Cup.
The captain said, "We've been far from producing our best in recent games. That's what we need to get to; we need to focus on ourselves… we need to produce our best performance all across the pitch, one to 15. Players coming off the bench need to make an impact."
Like rugby? Follow TheScore.ie's dedicated Twitter account @rugby_ie >