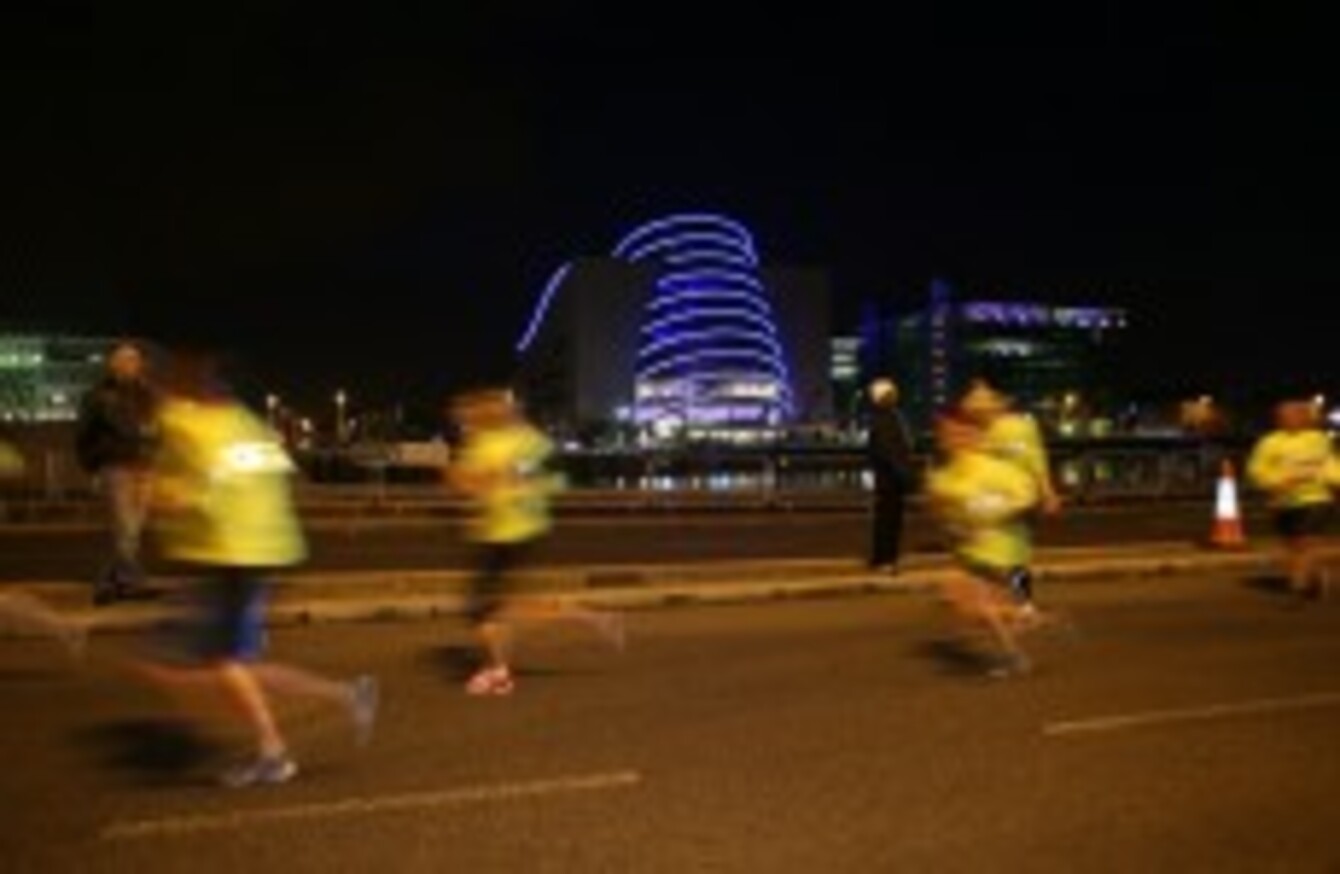 The Dublin Night Run made our list.
Image: Colm O'Neill/INPHO
The Dublin Night Run made our list.
Image: Colm O'Neill/INPHO
WHETHER YOU'RE JUST out for an easy Sunday jog or your Dublin City Marathon training is ramping up, the choice of location for your run is always crucial.
Today, we want to know where your favourite run is. It can be where you run every day, somewhere you've only run once or a particularly scenic race you once took part in. All we ask is that you keep it to Ireland.
To give you an idea of what we're looking for, we asked around TheScore.ie office and here's what our writers had to say:
"I like the walking route in Glendalough. There's a steep incline and it's not very long but the views are great."
"Along the seafront at Clontarf and across the wooden bridge to Realt na Mara is great."
"All along the Grand Canal from Portobello to Grand Canal Dock. It's not stunningly beautiful but it's a great way to see parts of Dublin, plus it's lovely and calm, even though it's right beside the city centre."
"The Connemarathon is by far the most spectacular I've done. Amazing route."
"The night runs in Dublin across the Samuel Beckett bridge are very cool."
"Down the Marina in Cork, along the old train tracks, into Rochestown and back up the harbour past blackrock castle, through the village and back to Páirc Uí Chaoimh."
"A lap of the Phoenix Park (not on the path but through the woodland)."
"Along Sandymount strand and Bull Wall."
But that's enough about us, were's your favourite run?