THE GOOD NEWS is that the IRFU will consult with its rugby community before making any big changes.
In that sense, they're already off to a much better start than the English RFU, which landed a bombshell on its amateur game there when announcing in January that the legal tackle height is going to be lowered to the waist.
This is obviously a major change and the announcement was met with fury by many around England as clubs, players, and coaches joined in outcry over the fact that they hadn't even been consulted. There was confusion around how it will work practically with things like tryline defence and mauls.
The RFU's move has proven extremely unpopular in many quarters and the union subsequently apologised for the lack of consultation and the lack of clarity in its announcement.
The RFU indicated that it will work with its community to "define how we describe a lower tackle height," but whatever the final legal tackle height proves to be, this is coming in for the start of the 2023/24 season at all levels of English rugby below the Premiership and Championship.
What became apparent in January was that this may not be limited to amateur English rugby. Indeed, we soon had World Rugby CEO Alan Gilpin confirming that World Rugby will consider a similar change at the elite professional level of the game. This might not happen until after the 2027 World Cup, it was stressed, but it's being discussed.
For now, it seems that the trials will be limited to the amateur part of the game. The IRFU confirmed today that World Rugby is "expected to present formal proposals to lower tackle height in the community and age grade game" at a meeting in March.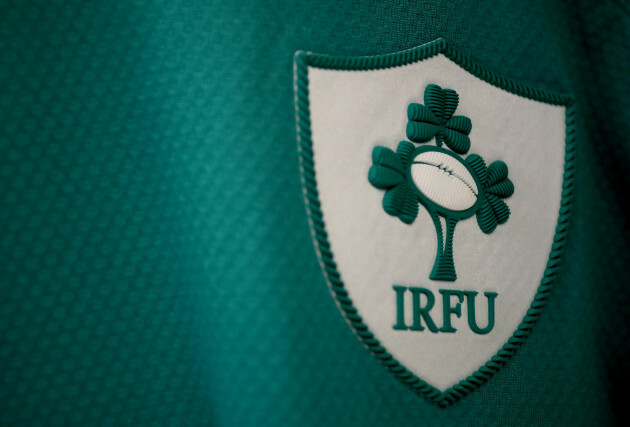 Dan Sheridan / INPHO The IRFU will consult the Irish rugby community. Dan Sheridan / INPHO / INPHO
The IRFU added that this global trial will be on an opt-in basis and insisted that no decision has been made yet for Irish rugby. The Irish union has launched a 'consultation process' that will soon see clubs, schools, and committees all over the island contacted for their views on tackle height, tackle 'behaviours,' and how to reduce concussion.
As in England, there is likely to be strong opposition to a change in legal tackle height being brought in on Irish shores, but this is an important conversation to have.
The most recent report on injury incidence in the amateur Irish game showed that concussion is the most common injury in men's, women's, and schools rugby in this country.
The findings of the Irish Rugby Injury Surveillance [IRIS] research project underlined that the authorities must continue to look at ways to reduce the impact of concussion.
Even if you consider this from an anecdotal sense, you can understand why the IRFU is considering trialling a lower tackle height.
Just this week, your correspondent was sent clips of dangerous head-high tackles that were missed in recent AIL games. Watching the footage a few times, our sympathy went to the illegally-tackled players but also the referees. They don't have a TMO review with multiple angles. How can we expect them to catch this stuff?
While it would be a new challenge for them trying to judge whether a tackle was above the sternum or waist or whatever line might be deemed legal, at least the possibility of two heads colliding may be reduced.
Laszlo Geczo / INPHO Emma Dunican of the Munster U18s is tackled by Emma Jane Wilson and Eve Prendergast of Leinster. Laszlo Geczo / INPHO / INPHO
Whatever one's thoughts are on this thorny and divisive subject, the positive thing is that the IRFU are consulting the rugby community for feedback in this area. 
The IRFU has already reviewed data from existing trials regarding tackle height in France, New Zealand, South Africa and the World Rugby U20 trophy and now the voices of stakeholders can be heard. That data will be shared with clubs and schools, the IRFU says, so the expectation is that Irish rugby folk can provide well-informed feedback.
This process won't roll on for long. The IRFU committee will vote on whether to implement a reduced tackle height or any other tackle-related changes by the end of May. 
If the decision is to make a big change, amateur clubs and schools and representative teams would be implementing this by the start of next season.
So while there's a bit of water still to run under the bridge, this river is clearly moving quickly.
For more info on the IRFU's consultation process, click here.