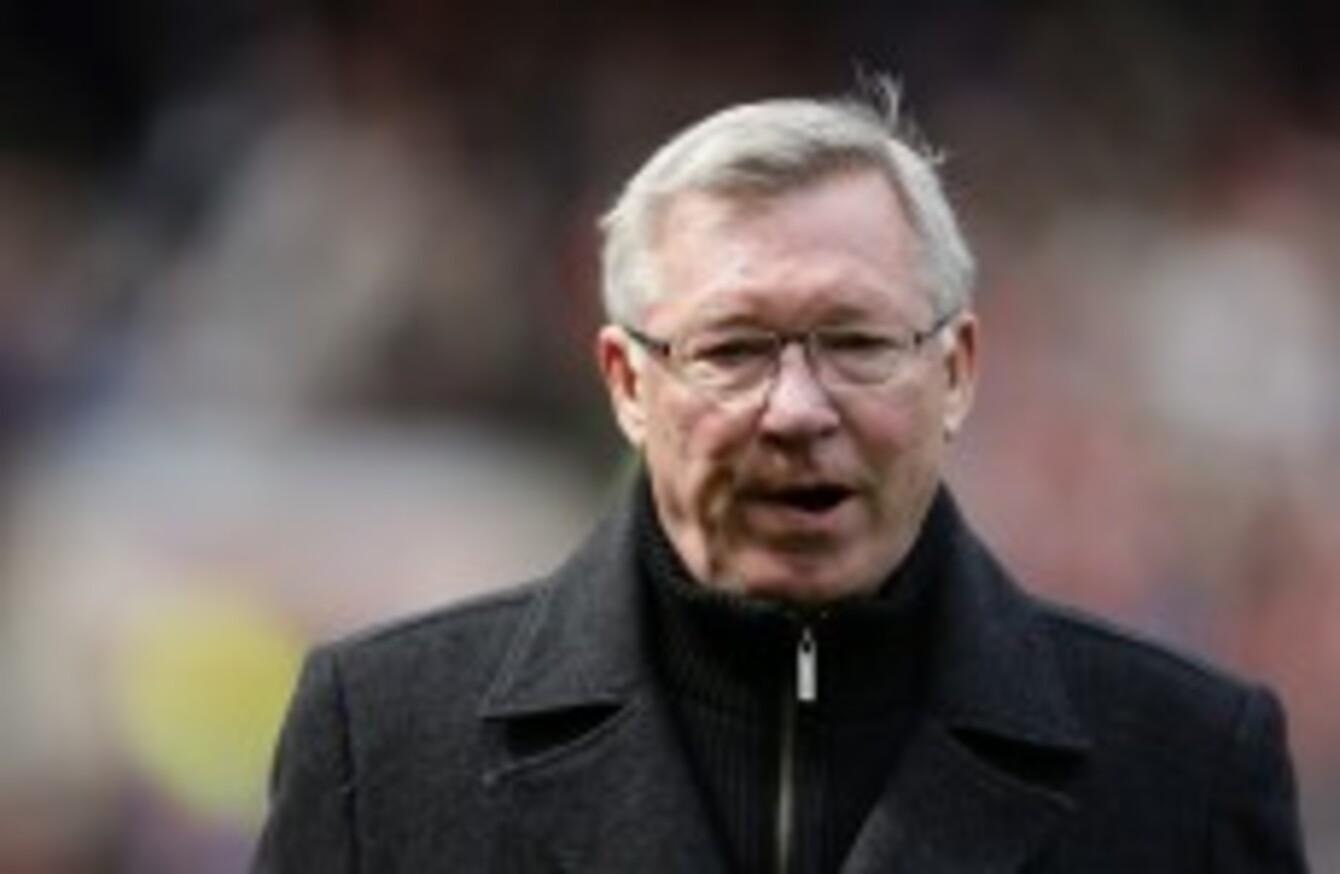 Alex Ferguson: 'It was inevitable I suppose'.
Image: Jon Super/AP/Press Association Images
Alex Ferguson: 'It was inevitable I suppose'.
Image: Jon Super/AP/Press Association Images
ALEX FERGUSON HAS reaffirmed his belief that Monday's Manchester derby will decide the title.
The Manchester United manager also says that City have replaced Liverpool as his team's biggest rivals.
United are three points clear of City with three games left and Ferguson believes that his side need to get used to competing for silverware with their local rivals.
The 70-year-old told reporters: "We have to get used to playing Manchester City in important games. They are not going away.
"The support they have means we are going to be playing them in a lot of big games. If we are going to be contesting for league titles regularly — and I think we will be doing — it will become just as important as the Liverpool game.
"Maybe not in terms of emotion because the Liverpool-United games are emotional, but there is certainly an importance which, at this moment in time, supercedes the Liverpool games. They are our direct opponents now. Manchester City are up against us to win titles and that is what our focus is on, the team who can stop us winning."
With so much at stake, Ferguson confirmed that the game would be tense, but insisted that he was excited about the occasion.
"You would have to be a confirmed masochist to enjoy it," he said.  "But we are looking forward to it and the players will be fully prepared for it.
"It was inevitable I suppose. It is all down to this game. There will be a considerable number of countries watching it, so I hope it lives up to the billing."
City boss Roberto Mancini has repeatedly suggested that United already have the title in the bag, making Monday's game meaningless. However, Ferguson is having none of it, and believes that the Italian is just relieving the strain on his own team.
"Maybe he is trying to take pressure off his own players," he suggested. "But it doesn't matter. It is not going to affect our approach or attitude to the game. We know the exact situation we are in here. We are in a better position than Manchester City. We can get two results, they can only get one.
"They have to win. We can draw or we can win, which is what we will be trying to do," he added.