JAMES MILNER CONCEDES that Liverpool's inconsistency has cost them this season, but he is looking for them to prove their credentials in the battle for a top four finish.
The Reds looked like staging a Premier League title bid at one stage, with positive progress made to the end of 2016.
An unfortunate slump at the turn of the calendar year threatened to see them implode, though, with elimination from both domestic cup competitions ending any hopes of major silverware.
With the top-flight crown having also drifted out of reach, Jurgen Klopp's side have had to realign their focus.
A 3-1 victory over Arsenal last time out suggests that any rustiness has been shaken off, with Milner hoping that Liverpool can continue to perform to their full potential for the remainder of the campaign.
He told the club's official website: "We go out to win every game, and we know how good we are and we can win every game.
"But ultimately we want to get better as a side and keep improving, that's the aim for us. If we do that, the wins will come."
"We can leave it down to everyone else to talk about the top four and the table, and we just take it a game at a time and keep working on what we're working on."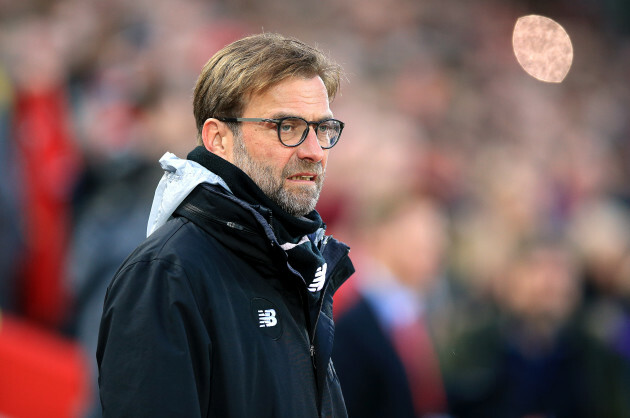 Peter Byrne Liverpool boss Jurgen Klopp. Peter Byrne
Liverpool remain a work in progress under Klopp, with Milner admitting that there are still creases that need to be ironed out if the Reds are to become serious challengers for top trophies.
He added: "It was very pleasing to play like that against Arsenal, but also disappointing on the other hand because of the other night (against Leicester), not being able to do that consistently.
"We all know how good we are but we have to do it on a more consistent basis – the way we played against a very strong team and dominated, especially the first half, was brilliant and shows how good we are.
"We just need to keep building on that and keep improving to show the consistency. We just need to keep going on that note."
The42 is on Instagram! Tap the button below on your phone to follow us!