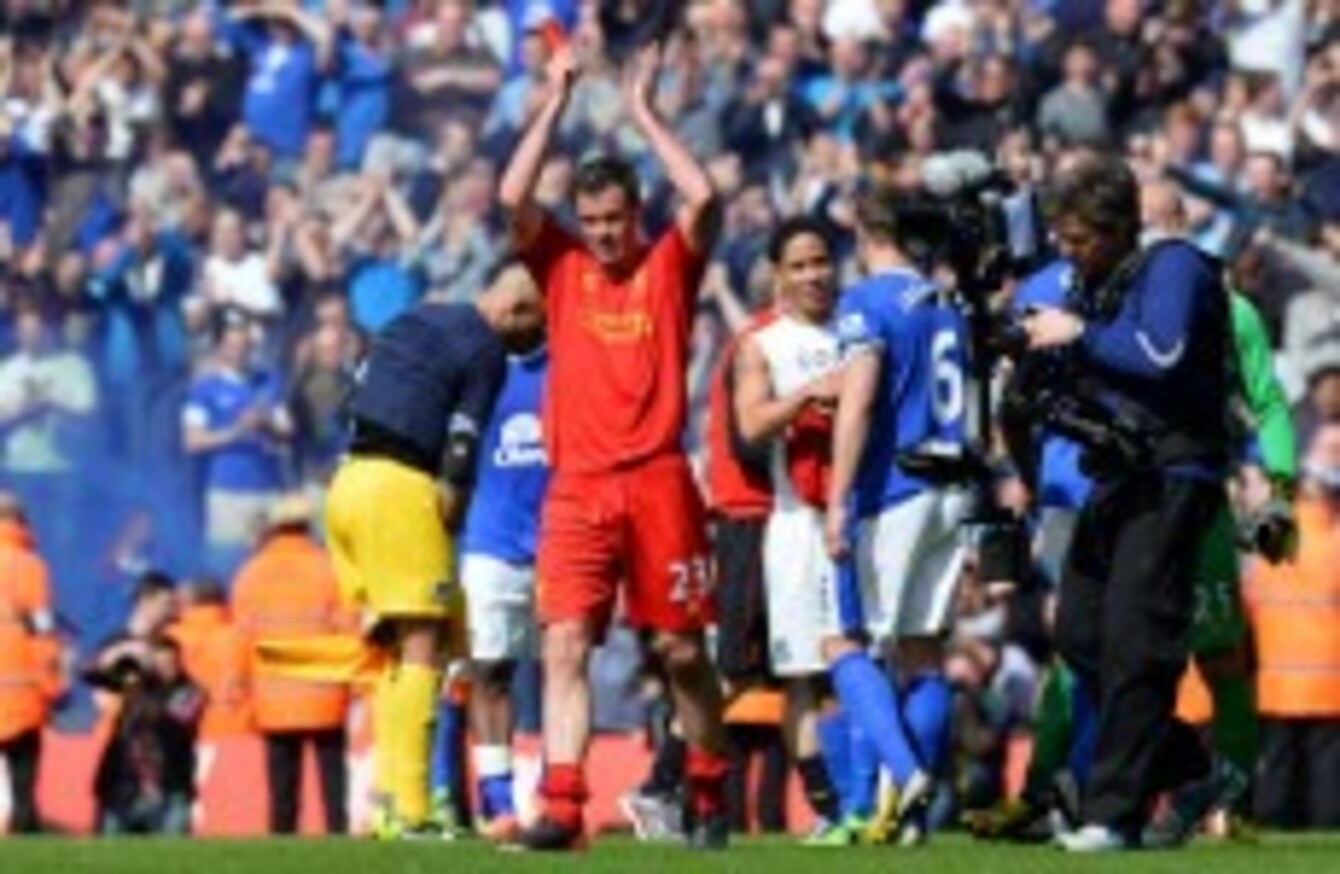 RETIRING LIVERPOOL DEFENDER Jamie Carragher wishes he had been able to win the Premier League title in his career.
35-year-old Carragher will play his final game ever game following a 17-year senior career when Liverpool face QPR at Anfield on Sunday.
Carragher has made 736 appearances for his home-town club, helping them to various successes including triumphs in the UEFA Champions League, FA Cup and UEFA Europa League.
But the former England international revealed that his failure to secure domestic league glory is the biggest disappointment from an illustrious career in the professional game.
He said: "I wish I'd have won the league. But you've given it everything and done as much as you can in terms of what you put into it."
However, the centre-back insisted he is happy with how his career panned out, and stressed that the 2005 win over Milan in the UEFA Champions League final will always be his greatest memory.
He added: "If someone had offered me to be here until the end of my career – the trophies, the big games we've played and won, the stadiums I've played in – I'd have bitten their hand off for that. I'm very lucky to have played with some great players, top managers and given the opportunity to experience those wins and sometimes losses. I've been very lucky.
"We've won FA Cups, Carling Cups, the UEFA Cup but nothing compared to the Champions League. It's the biggest and best trophy that you can win as a footballer in club football. It's what we achieved."
The veteran defender will say his farewell to the home fans when Brendan Rodgers' side take on the Premier League's bottom club, but for Carragher the focus is entirely on taking three points as Liverpool try to finish an encouraging campaign on a high.
"We just want to concentrate on the game; I'm looking forward to getting my tickets sorted and hopefully get a win," he explained.
"The last few years haven't been great for us, with league positions and missing out on the Champions League. But with the new manager coming in and the run we've been on in the second half of the season, it gives us a lot to look forward to for next season."