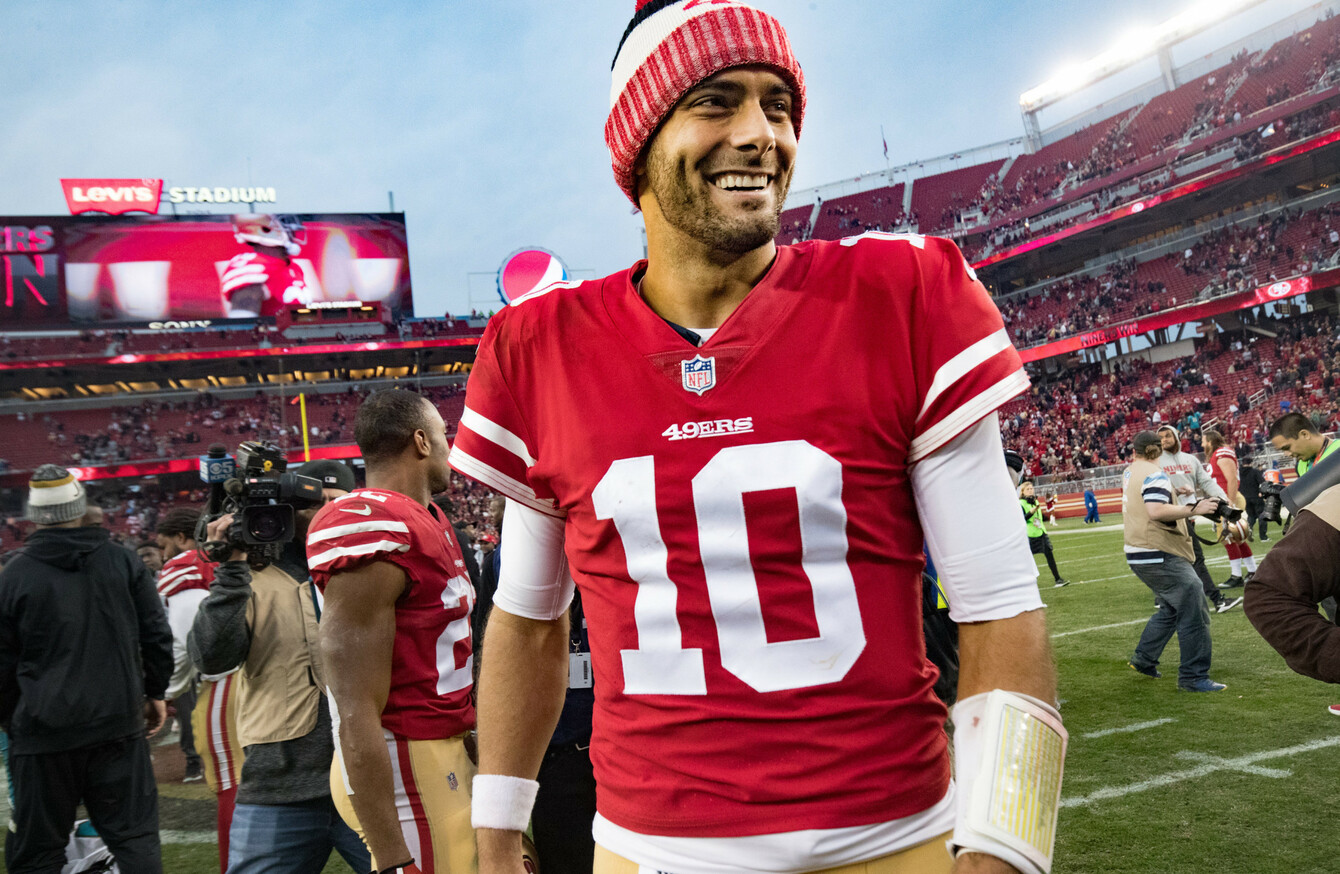 Image: Paul Kuroda
Image: Paul Kuroda
THE SAN FRANCISCO 49ers have agreed a five-year deal with quarterback Jimmy Garoppolo that is the largest in NFL history, it was reported on Thursday.
The NFL Network said that Garoppolo and the 49ers have agreed a deal with a value of $137.5 million through to 2023.
At an average of $27.5 million a year, it is the largest long-term contract in NFL history, reports said, eclipsing the $135 million deal signed by Matthew Stafford at the Detroit Lions.
Garoppolo was long considered to be the heir apparent to Tom Brady at the New England Patriots.
But the talented 26-year-old was sensationally traded to San Francisco last October.
Garoppolo has only started seven NFL games in his career — two with the Patriots and five with the 49ers — but has won all of them.
He sparked a late revival after joining the 49ers, guiding them to five consecutive victories to finish the season at 6-10 after being 1-10 when he arrived.
The 49ers are expected to announce the contract at a press conference on Friday.
The 42 is on Instagram! Tap the button below on your phone to follow us!