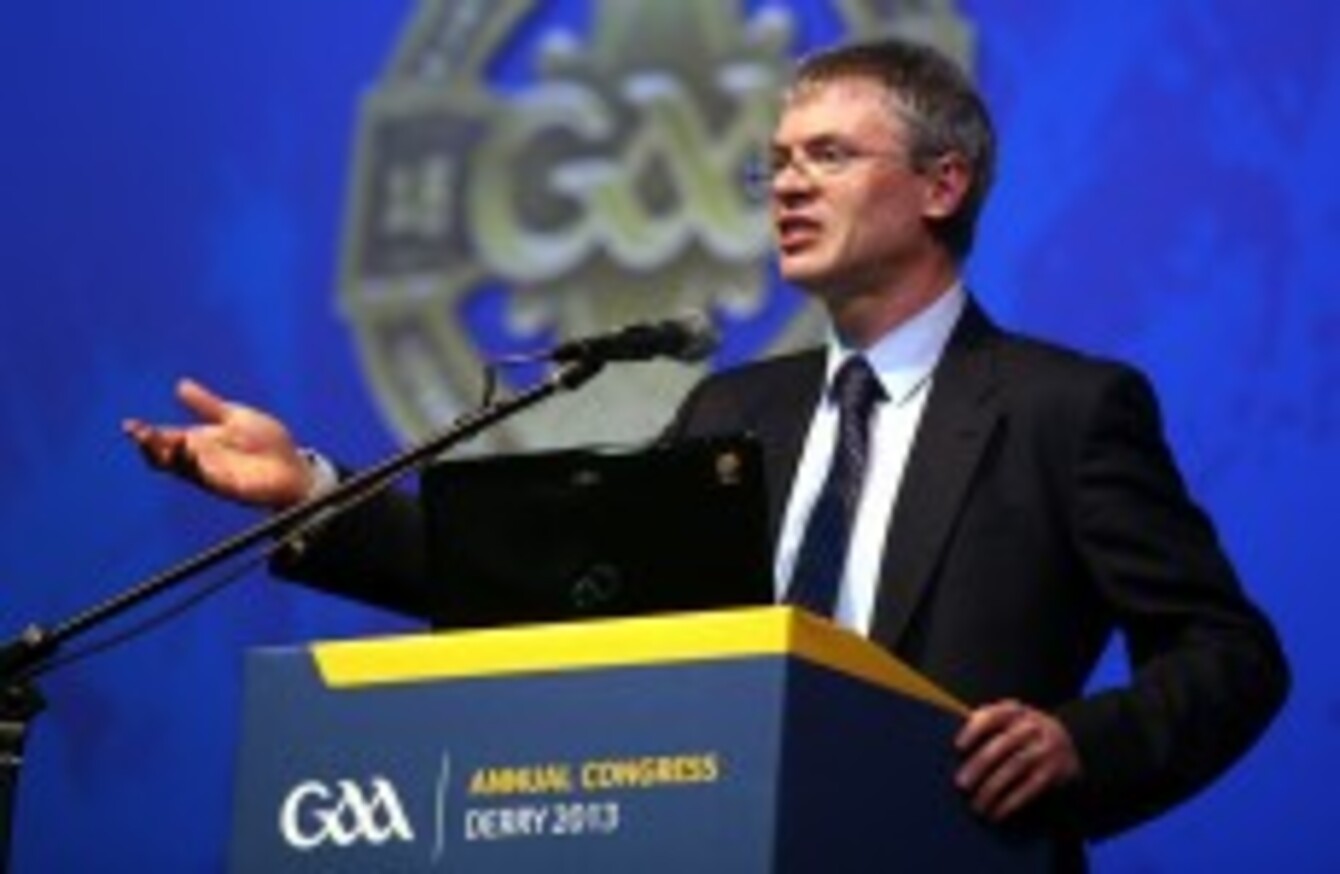 Image: Lorcan Doherty
Image: Lorcan Doherty
THE WAR OF WORDS between Joe Brolly and Stephen Hunt shows no sign of abating.
In his latest column for Gaelic Life, the RTE GAA pundit claims that until last week, he didn't know who Hunt was.
In the piece, Brolly responds to a number of points made by the Ipswich Town midfielder in The Sunday Independent last weekend, and gleefully admonishes and dismisses Hunt's much-publicised claim that Gaelic footballers would struggle with the level of commitment needed to be a professional soccer player.
"The reasons he gave for this (claim about commitment)? That Gaelic football's finest would not be able to cope with the sheer laziness, self absorption and obscene displays of wealth entailed by the lifestyle. To illustrate this point, he told a series of touching anecdotes, starting with this one:
"When I was at Reading, I lived half a mile from the training ground. Each day, I would get in my car, which was of the required status for a Premier League footballer, and drive 800 yards to the training ground."
The thought of Stephen having to drive 2/3 of a mile to training in his Ferrari will bring a lump to the throat of all right thinking people."
Later, Brolly details another of Hunt's stories from last weekend and the lengths he went to to try and get over a persistent groin problem that threatened his involvement in Euro 2012. In his usual sardonic and sarcastic way, Brolly shows little in the way of compassion, saying Hunt's head 'is so far up his arse.'
"The Hunt interview continued with another simply heart rending tale. Stephen told how he thought the injury he picked up before Ireland's last major tournament might have been a product of his own imagination. Given that his head is so far up his arse, it was an entirely reasonable thought.