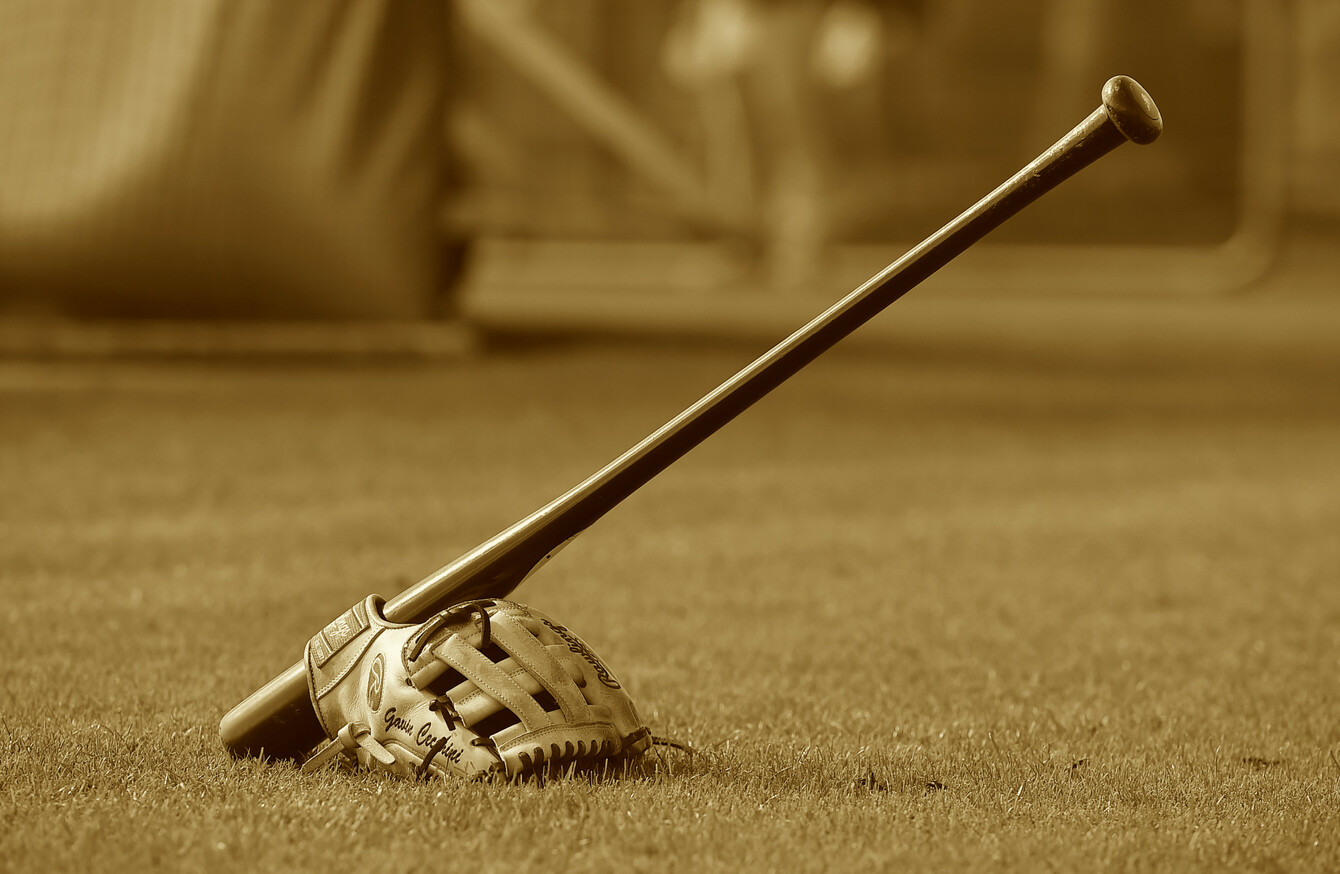 Image: USA TODAY Network
Image: USA TODAY Network
JOE CLEARY DIDN'T give many interviews.
He knew what the writers were chasing. After all, he was a curiosity. An intriguing footnote. But, as much as the top line was good – Irish kid plays one game in the major leagues but suffers a public humiliation and slips into obscurity – there was plenty more to his story.
Born in Cork in 1918, Cleary's family moved to New York a decade later, choosing not to take in the country's newfound independence and optimism for the future. Instead, they settled in the Upper West Side of Manhattan and Cleary was later enrolled in Commerce High School where he started to hone his talent for the national pastime.
In 1938, Commerce battled for the Manhattan-Bronx Public School Athletic League crown and after excelling in one particular game, Cleary even nabbed himself a headline in the New York Times.
June 3, Page 27.
Commerce Scores to Tie for Crown: Cleary Holds Seward to Pair of Hits for 12-1 Victory in Manhattan-Bronx Game." 
In the report, Cleary was referred to as a 'star twirler' who also 'excelled at the plate'.
But, just days later, Commerce lost the championship game and the Times didn't hold back in their criticism, describing how it was Cleary's 'wildness' that ensured defeat for his team.
From hero to zero.
Cleary would get used to it.
This was America still in the midst of economic ruin. There had been a double-dip recession in 1937 and it continued for a number of years, with unemployment reaching almost 21% in 1939. Like millions around the country, Cleary's father was struggling for work so Cleary started to play semi-pro while still at school, in an effort to pick up extra cash.
It's not known whether he and his family had moved to Brooklyn by the mid-1930s but the teams he played for were based in that area.
Cleary pitched for Bay Parkway but also, remarkably, for the Puerto Rican Stars. Because he was still in high-school and playing with Commerce, his semi-pro appearances had to be incognito, which led to a famous incident one night at Roosevelt Stadium in New Jersey.
"I was warming up on the sidelines to pitch against the Union City Reds," Cleary later told Richard Tellis for his book Once Around The Bases.
The public address announcer says, 'And pitching for the Puerto Rican Stars, number such-and-such, Jose Hernandez.' Now the Union City manager was standing right next to me on the field. And here I am, red-haired, blue-eyed, y'know – Irish all over – and he looks at me in disbelief and says, 'Jose Hernandez!'"
Cleary enjoyed his time in the semi-pros. He elected to earn money there rather than take up a college scholarship. The earnings helped his family and also gave him an outlet to gorge on the alluring theatre of New York sports. He watched Babe Ruth at Yankee Stadium and the New York Giants at the Polo Grounds.
And, bit by bit, largely thanks to the decent crowds that turned up at Metropolitan Baseball Association games, he started to attract attention.
In 1940, he was signed by a team in Springfield, Mass and his performances there piqued the interest of the Washington Senators.
Cleary was brought to Orlando for spring training but his hopes of playing major league baseball were dashed when he failed to make the roster for the start of the regular season.
Then, the war intervened.
The Japanese attacked Pearl Harbour in December 1941 and Cleary immediately signed up to join the army. He served for two years but returned to baseball afterwards and bounced around a variety of Washington's feeder teams in Buffalo and Chattanooga.
Despite solid performances, there was still no call up from the Senators and Cleary grew increasingly frustrated. Until early August 1945.
Bad weather meant the Senators were faced with playing a litany of double-headers to catch up. Two games in a day meant players were stretched thin and the team especially needed some pitching depth.
So, Cleary finally got his chance when the Red Sox came to town.
Washington had their number. On the Friday, there were back-to-back Senator wins. On Saturday lunchtime, Boston lost again.
On Saturday afternoon, the score was tied at 2-2 in the fourth inning when the Senators' starting pitcher Sandy Ullrich coughed up four runs and Boston took a 6-2 lead.
Cleary was summoned and in he went.
And, in front of a crowd of just over 13,000 at Griffith Stadium, he bombed.
In 1999, Cleary – then in his dotage – sat down in a restaurant in the Bronx and looked back on the scarring episode with David Margolick of the New York Times.
"I always said, 'I get that ball in my hand, I'm the boss, what can they do to hurt me?" he told him.
'I never had butterflies. I could hardly wait to get on the mound."
But, it was all over very quickly.
Cleary faced nine batters and only managed to get one of them out: the Red Sox pitcher. In just a third of an inning, he gave up five hits, including a double, before he was pulled from the game. He allowed seven earned runs, which, damningly, ensured an unwanted record: the highest ERA (Earned Run Average) in major league history. It's still to be beaten. The worst baseball stat of all time belongs to Cleary.
By the time he got back to the dugout, Washington trailed 13-2.
It was an ignominious blitz of ineptitude.
Cleary never played Major League Baseball again and was so traumatised that he couldn't even stomach going to games again.
But when Margolick caught up with him, Cleary wasn't vindictive or bitter. There was only devilment, and an extremely sharp memory.
What are they
really like?
Rare insights on sport's biggest names from the writers who know them best. Listen to Behind the Lines podcast.
Become a Member
"I remember he looked like an old man," Margolick tells The42.
One of the things about baseball – one of the wonderful things – is that old baseball players don't necessarily look like old baseball players. They look like old men. An old football player, you can always imagine him as a football player because he's gonna be really big. But baseball never had that requirement, certainly not in Cleary's day. So he looked like an old man. It was very hard to imagine him having been a major leaguer. Looking at him, you would never have known that he'd been a ball player."
"Now, there aren't so many ball players from the cities anymore. There aren't so many New York Irish types who would've gone in to baseball. So Joe Cleary was sort of like a vanished type.
I think he was a little bit indignant but he was also sort of humoured about it. He sort of enjoyed his notoriety. He wasn't ashamed of it. And what he said was, 'Anybody can have a bad day'. Even the greats had bad days. Cleary's bad day just happened to be his only day."
Margolick's feature piece centred on the players who flirted briefly – and probably comically –  with life in the major leagues. The guys who managed a single – probably ruinous – game and then disappeared.
But he wasn't expecting Cleary to deliver so much colour and provide some finer, brilliant details on the entire incident.
"He'd heard from a lot of people over the years," Margolick says.
"There are a lot of baseball fans who are interested in obscurity and oddity so he heard from a lot of people who knew what had happened to him, people who knew about his Earned Run Average."
He had a very vivid memory of it all. Nothing cloudy about it at all. He remembered the name of the hitter who bounced the ball to second base – a double play ball that took a wicked bounce. The only guy he got out was the pitcher and he remembered his name too."
Cleary offered up context for his performance, but no excuses. Still, he spoke to Margolick in precise detail about two elements of the story that really irritated him.
Firstly, there was the behaviour of the team manager, Ossie Bluege.
Cleary was left outraged by the way Bluege replaced him in the game.
"He's got one leg on the step of the dugout and he's waving at me to come out," he said years later.
"I thought, 'He's got to be kidding. What the hell can he be thinking?' No manager takes his pitcher out that way. You go to the mound. You don't embarrass him."
Only after the umpire instructed him to leave the field did Cleary move. And when he made it to the dugout, Bluege started to chirp. Expecting the rookie to sit there and take the abuse, he was in for a surprise.
"Cleary got into a shouting match with Bluege and told him to go fuck himself," Margolick says.
He told his manager to go fuck himself, which is just unheard of for a rookie. And that's one of the things that got him shipped out. Cleary tried to explain it to the owner of the team. In my notes, it says he had a conversation with 'Mr. G', who I assume was Clark Griffith, the owner of the Senators. So he was incredibly defiant. I might attribute some of that to his Irish-ness. He followed his own code of behaviour and it wasn't a rookie code."
Margolick reaches for the notes from the interview, to do Cleary's words justice.
"This is Cleary talking," he says.
"'I can still see it' – Cleary is speaking about Bluege here – 'Him waving disdainfully as he went back into the dugout, disgust on his face. Like I'd just committed Harry Carry or – to get a little dirty – like he'd just found me in bed with his wife.
And then Cleary adds, 'I don't know if that's the right adverb'".
Margolick takes a beat.
"Like, he was a very funny guy. This is Cleary talking again, 'I can remember the faces in the dugout when I told him to go fuck himself'."
The second thing that irritated Cleary about what happened him on that fateful day in DC was the guy who replaced him.
And this is where the story ventures from the remarkable to the surreal.
Like Cleary, Bert Shepard had played in the minor leagues and served in the war.
But during his stint overseas, his fighter plane was shot down by the Germans. Pulled from the wreckage, he woke up in a POW camp with his right leg having been amputated. Later, he was back in the US on a prisoner exchange and using a prosthetic limb. Incredibly, he had worked his way towards the Washington team, having been selected for spring training as a pitcher.
And now, here he was. The crippled war hero replacing the humiliated Irishman. Cleary couldn't believe it. It just seemed to add to the absurd, inexplicable nature of the entire thing.
"It's just an amazing part of the story," Margolick says.
Cleary told me, 'Anybody can have a bad day. But, holy shit! Imagine being replaced by a guy with one leg?'"
It didn't take long for Cleary to get cut. The next day he was sent back to the minors and banished to Buffalo. In 1946, he became a free agent but he still made a living from the game. It may not have been the glamour of taking on the Red Sox but minor league teams in Florida, Alabama and Georgia were all glad to have him.
But, by 1950, he'd grown tired of the relentless moves and settled back in New York with his wife who was expecting their second child.
He distanced himself from the game and took in a stint on Wall Street before opening a bar and running it for over two decades. He retired in his early 60s and was settled in the Bronx when Margolick spent an hour with him.
He died in June 2005, at the age of 85.
"I was very fond of this story," Margolick says.
It was a big deal for me, sentimentally, to write a story for the Times that got on Page One on a Sunday. And it was the opening day of the season. I'd come up with this idea about the guys who'd played once, got up once, pitched once, had the proverbial cup of coffee but just the shortest sip. All of these curiosities. They were all wonderful stories and I wrote the thing up and felt very good about it. But it's no coincidence that Joe Cleary led the story because, I guess, I must have felt that in a story of great stories, his was the greatest."
The42 is on Instagram! Tap the button below on your phone to follow us!