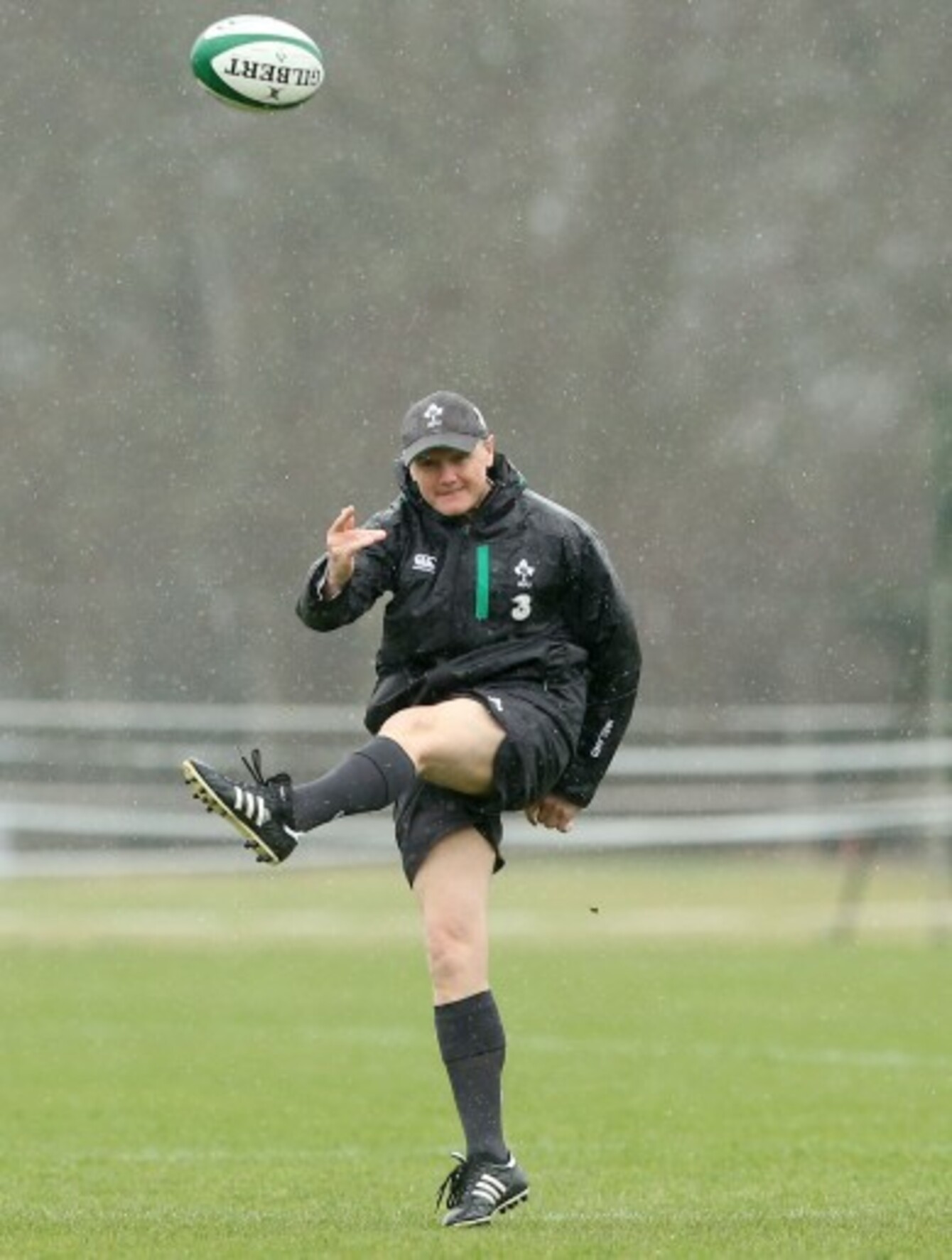 Image: James Crombie/INPHO
Image: James Crombie/INPHO
IRELAND HEAD COACH Joe Schmidt says he and his team are prepared if Wales choose to vary their gameplan to match or counter-act the reigning champions' threat.
Ireland visit the Millennium Stadium on Saturday knowing a win would end Welsh hope of winning this year's Championship and provide a massive step towards a second consecutive title.
While Ireland and Wales have both endured criticism at various stages of the Championship for a perceived one-dimensional gameplan, Schmidt railed at the idea, saying both nations are 'complete' and capable of varying their plan of attack.
"I think they are capable of a number of different games," Schmidt says of a Welsh team who seemed happy to run from anywhere on the field when they lost their opener to England last month.
"Dan Biggar's kicking game and kick-chase game, he can do both incredibly well. They've got a great kicking game as well: Liam Williams is another fullback playing on the wing. He's combative and a very skillful character.
"They can play that way, but they've got some strong ball carriers obviously. [Taulupe] Faletau traditionally has carried well for them  and then Jamie Roberts and Jon Davies firing off him.
"Those variations for them allow to power play and play with a bit of pace and play in behind us as well. You've got to cover all bases,because teams at test match level tend to be pretty complete and you've got to be pretty complete in terms of stacking up to try to defend them."
Asked to what extent he was attempting to second guess Warren Gatland's approach to this latest Six Nations decider, Schmidt switched in to self-depreciating mode with a view to underline how Ireland would not be deterred from the game that has brought 10 straight wins.
"It's almost double jeopardy to think about what he might think and think about what he might think we're going to do. I'm not that smart, I got lost at the first 'think'.
"We'll just try to work away, vary our game and play as much as we can to our strengths. People have reported on some of those and whether they're known or not, if you play to them well enough you hope that as much of that as possible comes off."
Although Schmidt highlighted that neither team are tied solely to one style, he feels both coaches will be sticking by their guns on Saturday.
"They have some very clear and obvious strengths that they play to and they've played to them very well in the last two [games]. We've no doubt that those strengths will be to the fore again on Saturday."