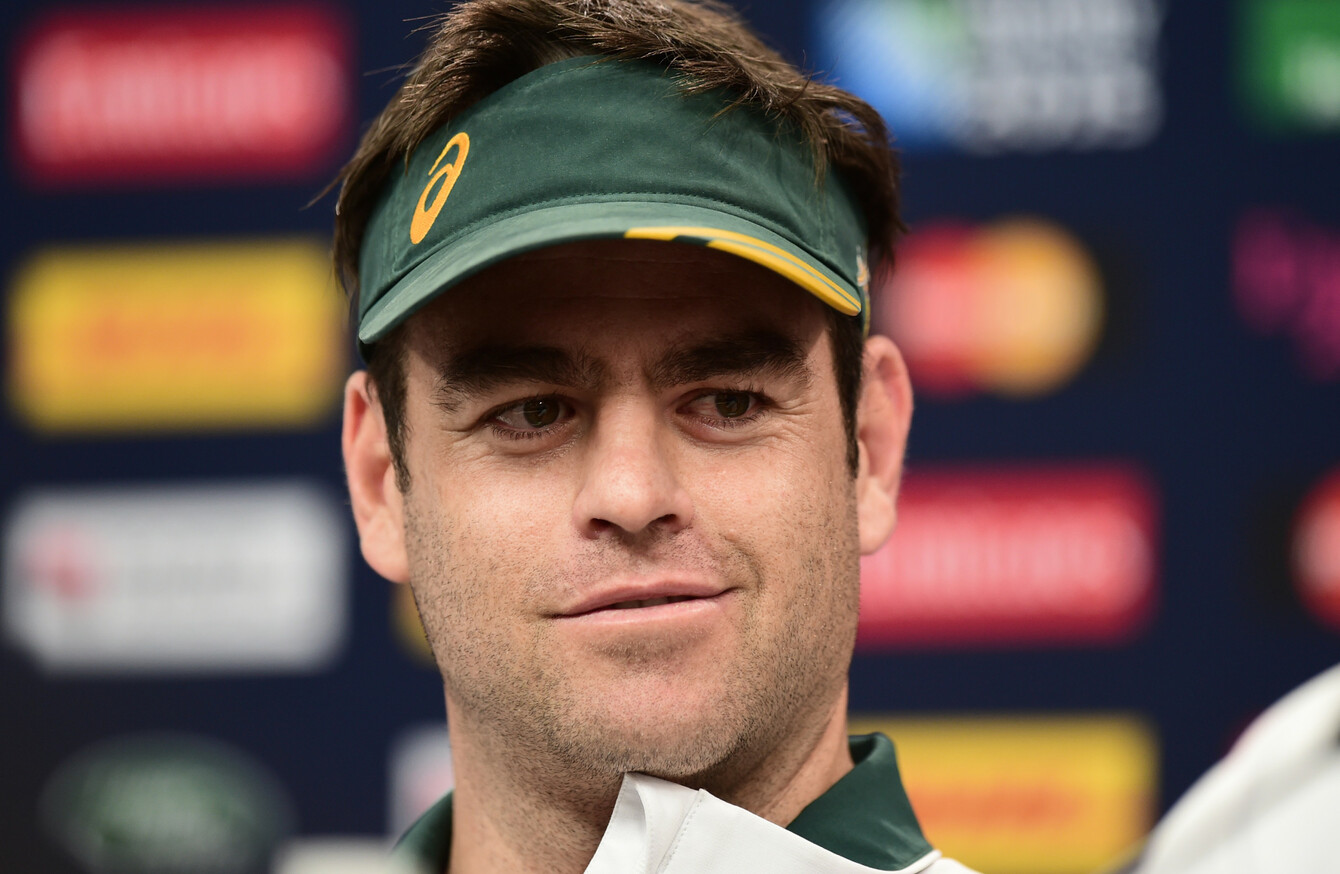 Image: Adam Davy
Image: Adam Davy
AS RASSIE ERASMUS spoke in Munster's conference room in UL yesterday, it was striking how he was able get through the full chat without matters of coaches and contracts coming up.
The former Springbok announced a big chunk of his team, outlined the sliver of uncertainty he has with JJ Hanrahan and admitted, for a big game, he'll probably put Jean Kleyn in the team if the medics leave the call with him.
It's been well over six months since South Africa's interest in re-hiring Erasmus became apparent and it feels as if he has been dealing with the myriad of questions ever since. And every answer he delivered, seemed to raise a few more questions.
With Johann van Graan all but confirmed though, Erasmus had the space to show again that when he speaks about rugby, there is clarity in spades.
Van Graan, 37, is scheduled to begin working alongside Erasmus in the middle of next month subject to a work permit. South Africa have granted him an early exit from his contract to step into his new role, so the Springboks will have a vacancy of their own to fill before Allister Coetzee takes his side to the Aviva Stadium on 11 November.
The timing offers a good window for Erasmus to hand over the roles and share his notes while also providing a few weeks grace before Munster crank back into high gear to recommence their rivalry with Leicester Tigers in December before the Christmas inter-pros.
Arriving in the middle of the season gives Van Graan little room to impose much in the way of his own structures and processes, particularly given that is a time when Munster's leading lights will be housed in Kildare for the international window.
Instead, Van Graan's role this season must be to maintain a steady ship. Peter O'Mahony and his players have almost gone hoarse pointing out how player-led this Munster success has been and insist that team meetings this season have been no different to last.
The clarity of purpose Erasmus instilled last season, and then built a more expansive attacking threat on top of, will remain after his exit and that should allow Van Graan to ease into a first stint as a head coach, focusing on physical coaching and analysis.
Of course, the title Van Graan will fill is head coach, meaning a return to the coaching structure Munster utilised before Erasmus' appointment as director of rugby above Anthony Foley last year.
The promotion of Jerry Flannery and Felix Jones — to forwards and attack and backs coach respectively — during the summer will give greater continuity during the winter changeover ahead. However, there remains ample space in the coaching box Garrett Fitzgerald has lined up for 2018 as defence coach Jacques Nienaber will exit alongside Erasmus.
Whether Van Graan requires a specialist to take ownership of defence or will opt to share the role out across the confirmed trio will be among the first discussions on the agenda when he zips up his Munster tracksuit next month.
But we'll enjoy the opportunity to talk rugby with Rassie while it's still there.
Subscribe to The42 podcasts here: