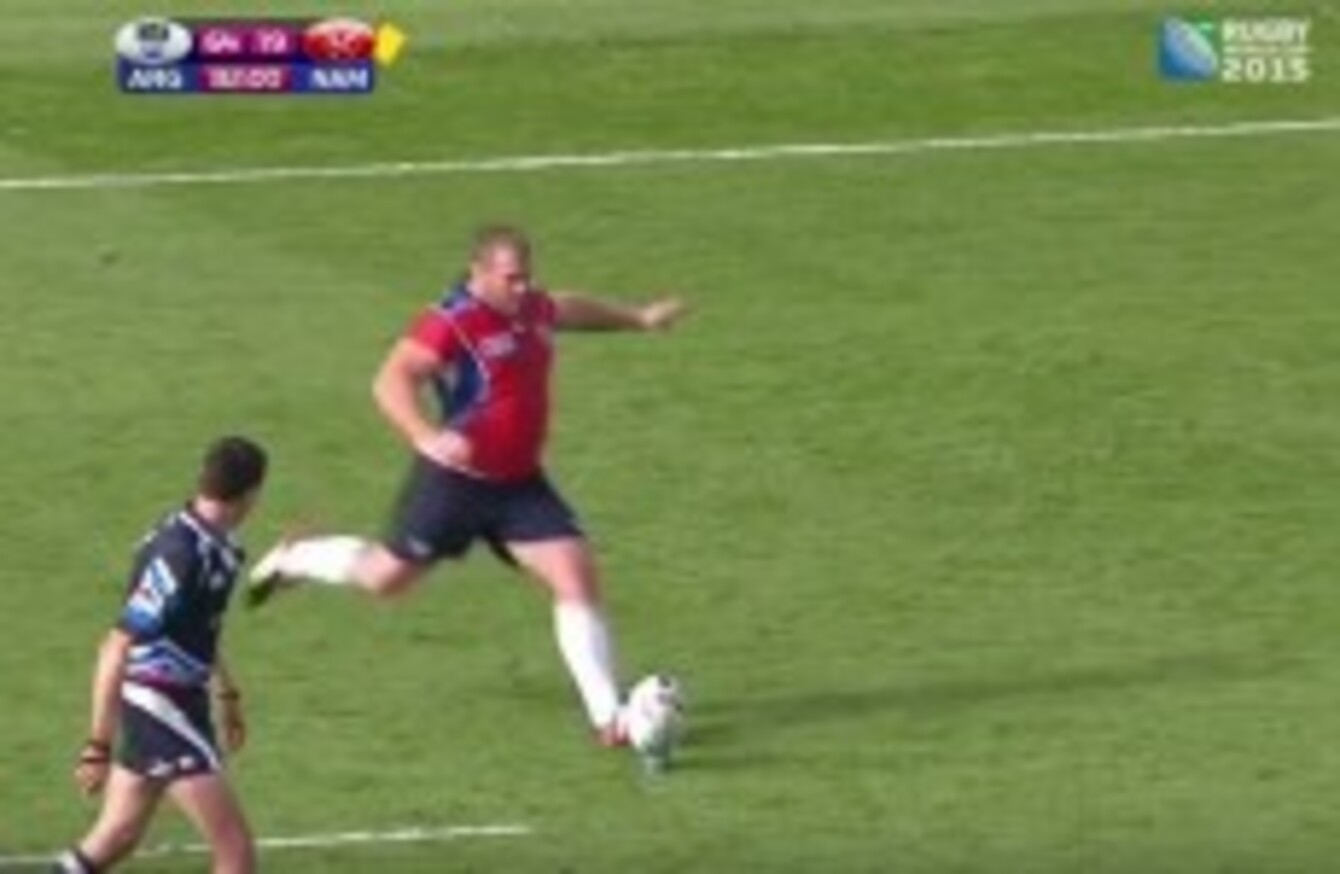 Image: Andrew Matthews
Image: Andrew Matthews
WHILE THEY'VE BEEN on the end of some massive beatings, the Tier 2 nations have given us some great moments so far in the World Cup.
Whether it was Romania's Florin Surugiu proposing to his girlfriend after the defeat to Ireland, DTH van der Merwe's sensational tries for Canada, or Japan surprising everyone by beating South Africa, they've certainly proven their worth to the competition.
And we saw another heartwarming moment today from Namibia, despite their 64-19 defeat to Argentina.
Their prop Johnny Redelinghuys was playing his 50th and final game for the country and as a send-off, his teammateas allowed him to have a crack at a conversion with the final kick of the game.
It wasn't the easiest of kicks for the big prop, and he fell just short.
He didn't mind too much though, beaming from ear to ear with his teammates after.