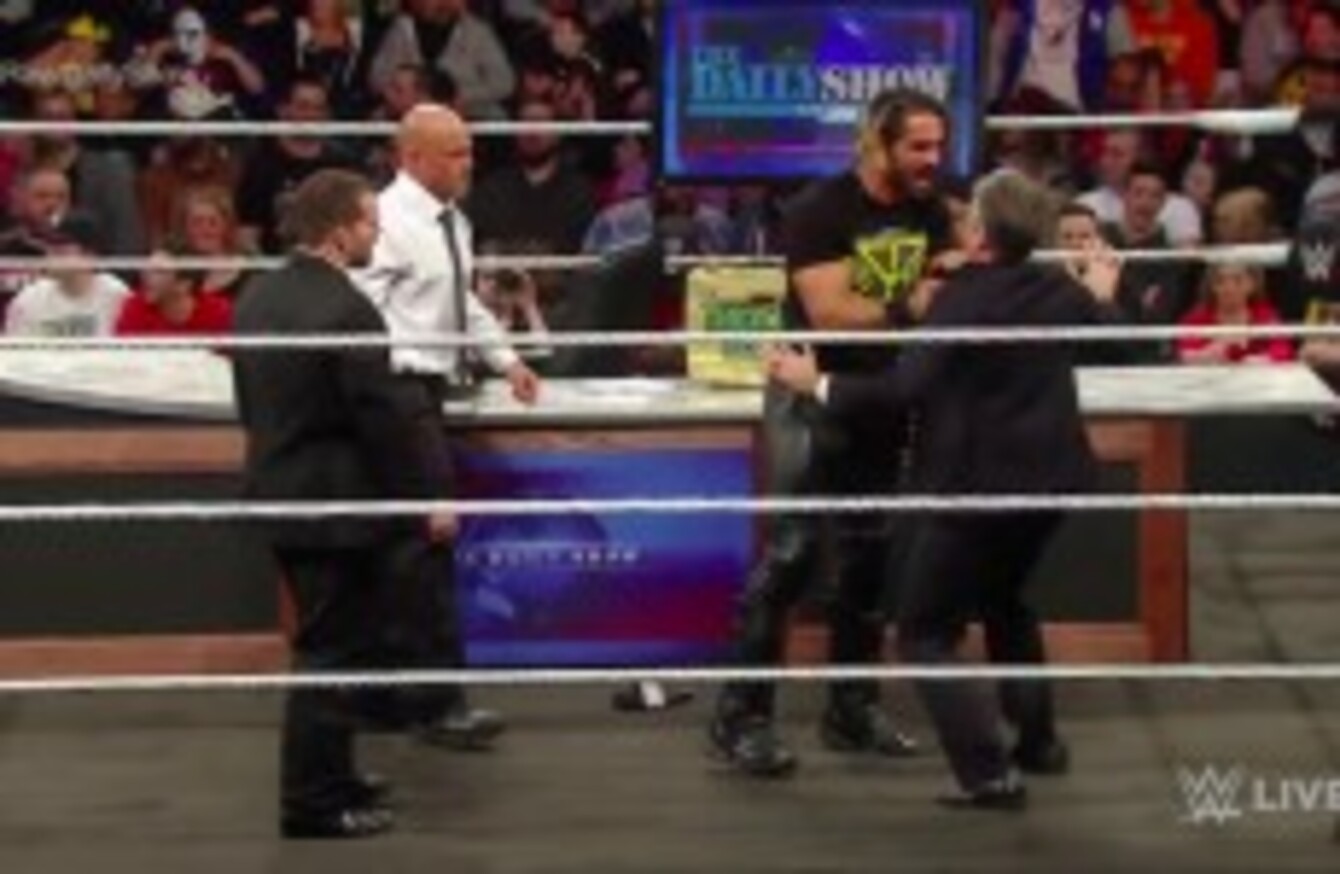 Things turn ugly for Stewart.
Image: WWE
Things turn ugly for Stewart.
Image: WWE
OUTGOING DAILY SHOW host Jon Stewart made a surprise appearance on WWE's Monday Night Raw last night.
For the last few weeks, Stewart has been embroiled in a "feud" with WWE Superstar Seth Rollins after the wrestler said that he could do a better job of hosting The Daily Show than Stewart.
Stewart, a New Jersey-native who has attended previous WWE events, confirmed he would be in the house for Monday's broadcast of Raw.
The segment began with Rollins hosting a faux version of The Daily Show where he roasted Stewart with a series of insulting jokes; one of which referenced the underwhelming box office performance of Stewart's directorial debut Rosewater.
Stewart had apparently heard enough and made his entrance to the ring, where he delivered his own series of verbal jabs at Rollins. Then things got physical.
Watch the whole segment here:
Source: WWE/YouTube
– Business Insider, Graham Flanagan.