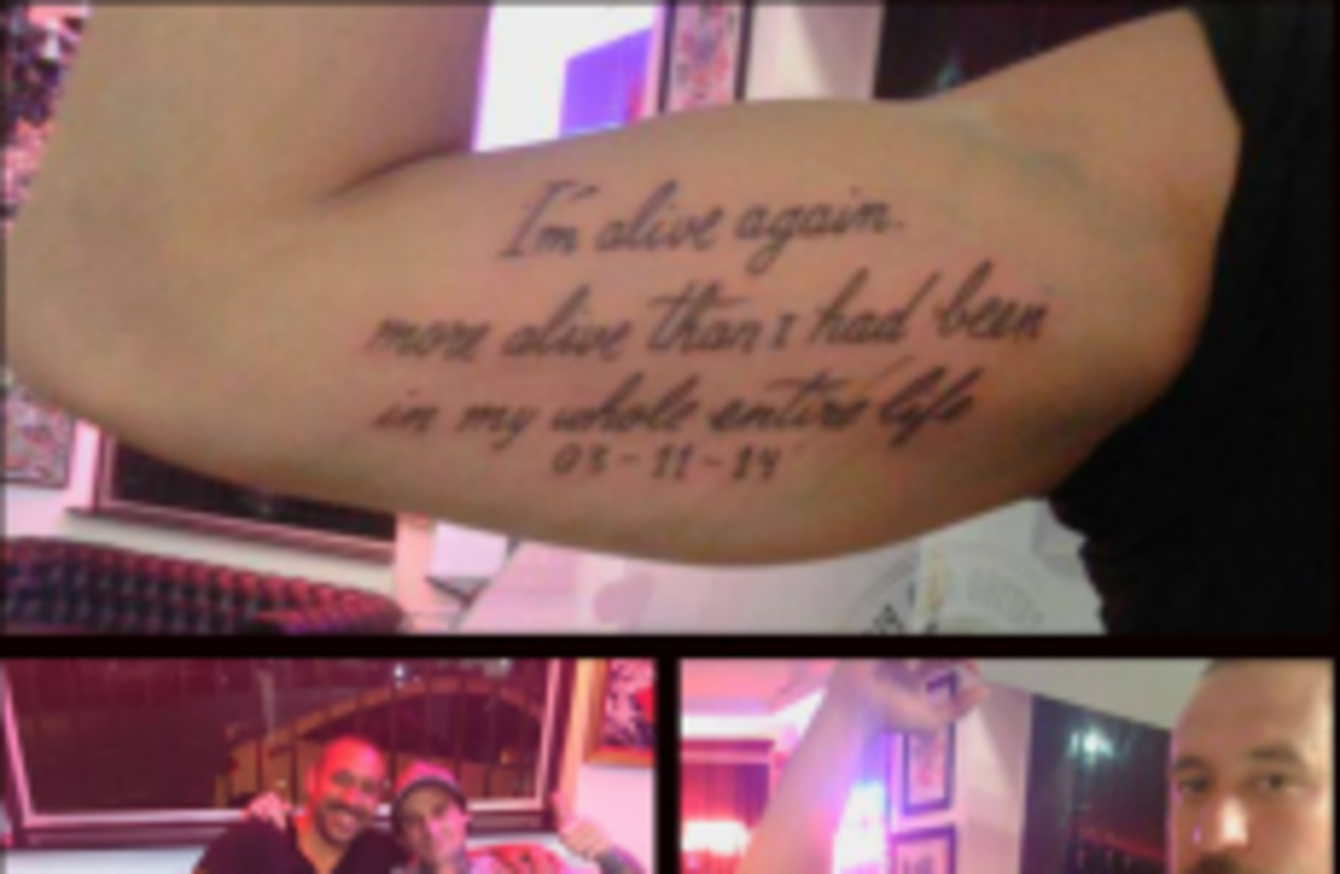 NEWCASTLE WINGER JONAS Gutierrez has celebrated overcoming testicular cancer by getting a tattoo on his arm featuring Eminem lyrics.
The Argentine was recently discharged from hospital and is set to return to Newcastle training after battling the illness for a full year.
But, before that, he's decided mark the triumph with a tattoo.
'I'm alive again. More alive than I had been in my whole entire life. 03-11-14′ are inked onto Gutierrez's arm and come from the Eminem's 2010 track 'No Love'.
The 31-year-old will be ready to return to training in a month's time.