Sean Farrell reports from Kingspan Stadium
LEAVING ULSTER HOLDING a Champions Cup place, Jono Gibbes can depart with his head held high when he embarks on the long journey back to New Zealand on Wednesday.
However, whether he will be back home for an extended stay as coach of Waikato or returning mid-summer to take charge of La Rochelle, he was unable or willing to say.
On Thursday it emerged that Gibbes, having previously committed to leaving Ulster to return to New Zealand, had used his day off to travel to France and meet with the Top14 club as they searched for a replacement for the recently ousted Patrice Collazo.
Ryan Byrne / INPHO Ryan Byrne / INPHO / INPHO
The former Leinster and Clermont forwards coach relayed that he took the meeting primarily as a courtesy, but in buoyant mood after Ulster's win over Ospreys yesterday he declined the chance to identify the hemisphere he would work in next season.
"Next season, I don't know categorically the answer to that," said Gibbes.
He understands that the optics of the trip were far from ideal, coming three days out from a match that would define Ulster's season.
With a four-try, 35-17 win in the bag, Gibbes wished to stress that his absence – on a non-training day – did not impact Ulster's three-week build-up to the play-off.
"I don't want people to feel like the performance or the preparation was compromised. That's certainly not the case.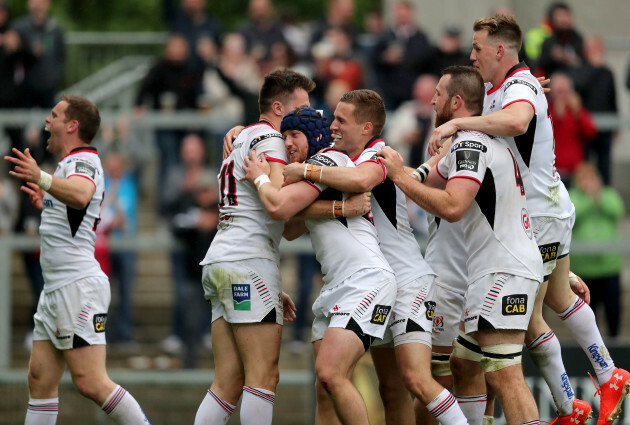 Dan Sheridan / INPHO Dan Sheridan / INPHO / INPHO
"I think that it was the players' day off… that's not wholly the reason for the trip to France on that day, (but) for me it was the anomaly that there were three weeks with no game.
"So there was a lot of detail put in place. We had tried to really scale down having too many messages this week. I hope supporters, I would hate for them to think that our preparation was compromised because it certainly wasn't.
"For me, I feel confident that Thursday didn't compromise that."
Speaking pitchside post-match, Gibbes took umbrage with the suggestion that he is leaving Ulster on a sour note. "Why would you ask that, mate?" the Kiwi said before sternly bringing the interview to an end.
Up in the post-match press conference, the 41-year-old was content and relaxed, breathing sighs of relief after fearing the worst when both Ross Kane and Charles Piutau dropped out of the warm-up injured.
Whoever pays Gibbes his wages next season, he will leave Ireland behind after two stints with provinces over a decade. His time with Leinster was longer, happier and more trophy-laden than his single season in Ulster. However, his role in salvaging a Champions Cup place when the province were in the doldrums deserves credit.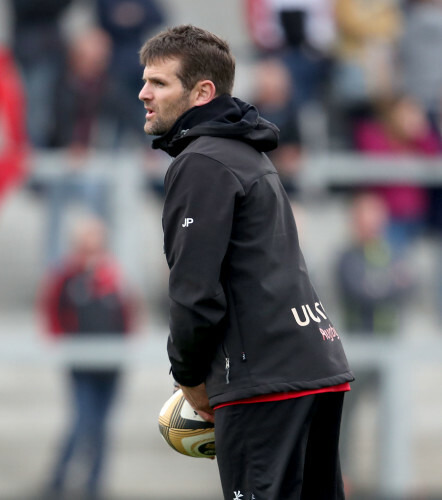 Dan Sheridan / INPHO Gibbes would have expected to be working with Jared Payne as a player, but his compatriot wound up working as his defence coach. Dan Sheridan / INPHO / INPHO
Looking back, the Kiwi says he has learned that there are a multitude of factors which go into making a club tick, and it's not hard to imagine the odd dysfunctional area within Ulster given the off-field distractions they have played through.
"10 years has been quick in some ways," says Gibbes, "it's been a hell of a challenge this year, not just for me but for everyone in all aspects of the club.
"We're a rugby club, so 80 minutes every week is what stands out, gets analysed and pulled apart, but there's a hell of a lot of work behind the scenes to get that 80 minutes as good as possible.
There's always things that you can't control. I've had my eyes opened to the work done by people in the key roles and I'll take a hell of a lot of learning out of it. I've certainly progressed in my understanding of leading teams and working with coaches and getting the best out of players of different levels. It's been hugely beneficial for me this year."
All in all, Gibbes was pleased to pass the Ulster torch on still lit.
He insists he was more pleased with the performance than the Champions Cup qualification, but he has given Dan McFarland a base to build from.
"To be fair, I just wanted to do my part here the best I can and pay back the support I've had from Ulster, the people in the organisation who have backed me up.
"I've been treated really well, supported really well. There have been massive challenges on and off the field, but I do believe there's enough of the right people here to take it forward.
"That story is going to start with Dan, he's a good man. The start date is still to be worked through but I think he's going to add massive value."