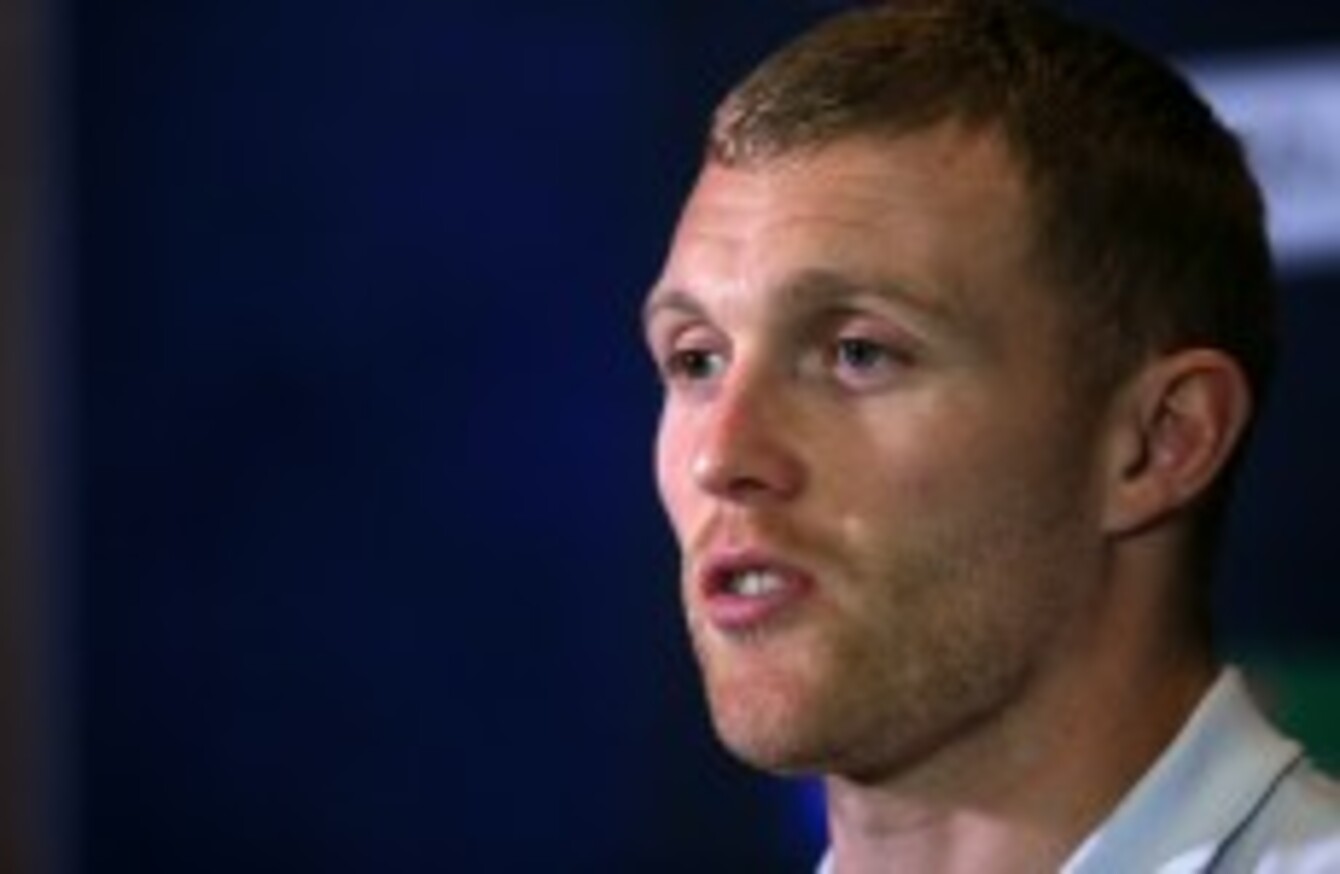 Ireland's Keith Earls during a press conference at Hilton Cardiff.
Image: PA Wire/PA Images
Ireland's Keith Earls during a press conference at Hilton Cardiff.
Image: PA Wire/PA Images
Updated at 19.23
KEITH EARLS IS understandably in buoyant mood foll0wing Ireland's excellent recent Rugby World Cup run.
The Irish star is recovering from a tough and extremely intense encounter with France last weekend.
"The body is good. I didn't train today. The coaches are just watching my load, my running metres and stuff. I have started all the games and done every training session so I sat down and watched. I had a bit of a break and let my body recover from the most physical game I have played in my life."
Earls has been one of Ireland's most impressive performers in the competition and has become the team's record World Cup try scorer in the process. However, he insists that team performances are more important than individual achievements, and says he won't let the hype affect him.
"I refuse to let my family tell me what people are saying about me back home, whether it's good or bad," he says.
"I just have to live within my own head and I'm happy doing that."
Earls has struggled in the past with injuries and admits he is very grateful to simply be playing again.
"It was a massive goal for me just to get back and play week by week," he says. "Then I had a goal of playing in the World Cup and it worked out perfectly for me. Getting into the 30-man squad, then the 23 and then the starting XV. I'm delighted. It's important now that I do know my body and the coaches know my body and I got a bit of a rest."
"I'm happy at the moment. Hopefully there is plenty more to come."
One person who won't be playing alongside Earls is Paul O'Connell, who had roomed with his Munster teammate before a bad injury put a premature end to his Rugby World Cup.
"It's devastating. I was actually next to him when it happened on the pitch and I knew by the sounds of him that it wasn't good. He has been massive. I know people have been saying plenty about him, but genuinely words can't describe what he has done for the country, for me. He is a massive loss."
Yet despite acknowledging the gravity of O'Connell's loss, Earls played down suggestions that it has brought the Irish team closer together.
"The motivation will stay the same. We knew even before we came over here that we might lose one or two players to injury. It happens at every World Cup.
"The main thing is to stay focused as an individual on yourself and then do what you can. What's best for the team is to look forward no matter who we might lose on the way."
And as for his recently formed centre partnership with Robbie Henshaw?
"It's been great. I've played with Robbie twice now and we're starting to learn and get to know each other.
"The first time when you play it can be tough enough to find out what he likes and stuff and I think at the weekend we showed a small bit of what kind of partnership we could have."