THE KILKENNY HURLERS are back in Ireland and cranking up their plans for the 2015 season but they'll do so without several familiar faces.
The Cats recently returned from their holiday in Miami after winning the All-Ireland title last year and the trip was an opportunity to bid farewell to their stars who have retired.
Multiple All-Ireland winners Tommy Walsh, David Herity, Brian Hogan, Aidan Fogarty and JJ Delaney have all brought the curtain down on their inter-county careers.
"The holiday for ourselves it was about having a break but it was also about saying goodbye to those legends as well," revealed attacker TJ Reid.
"The team holiday, all those players were on it. If you had a half an hour you would have went over and talked to them and wished them the best of luck in the future. They enjoyed it as well."
WhatsApp
Last winter the Kilkenny players grew accustomed to WhatsApp messages delivering the news of departures.
"You're obviously on WhatsApp with the Kilkenny boys and every morning you were waking up at half seven and seeing a big article written from them there," stated Reid.
"The first one to go was Tommy and that was grand, you get your head around that. Then you see Brian Hogan, Taggy and David Herity going and you're just scratching your head saying, 'I hope there's not any more lads going!'
"We're very close on WhatsApp between having the craic on it, meeting to go training, meeting to go to the gym. We keep very close and to see the boys writing up saying, 'Thanks very much for the last 10 years, you've been great'. You'd have a tear in your eye, you'd be very close to those players.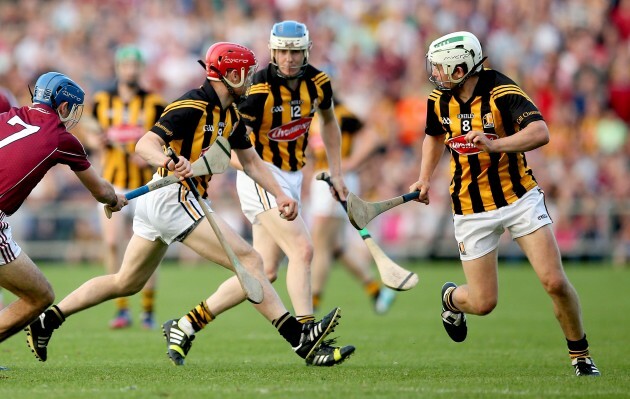 James Crombie / INPHO TJ Reid in action with Tommy Walsh against Galway last summer. James Crombie / INPHO / INPHO
"At the moment the county boys are back training so they've probably come to terms with the boys being gone. At the moment we're still involved in the club (Ballyhale) so we won't get to see what kind of atmosphere is in the camp at the moment.
"I know the players that are there will drive things on. At the back of the mind you would be missing the boys but you just have to put your best foot forward and drive on."
Goalkeeper Richie Reid, TJ's younger brother, could be one of the young players set to emerge in Kilkenny.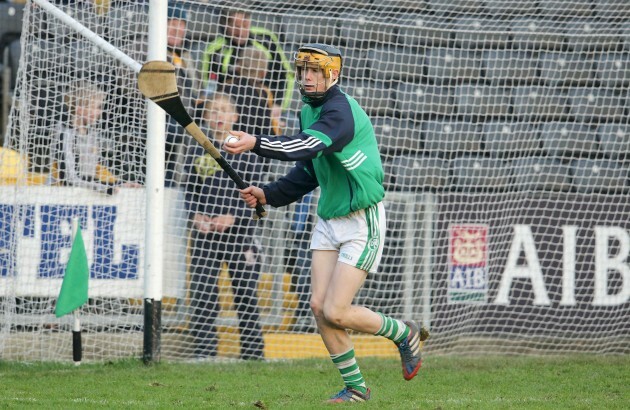 Richie Reid in action for Ballyhale Shamrocks.
"He was third choice goalie so hopefully he'd be called back after March and he'd be number two. Eoin Murphy is still there obviously as well so the two of them are very good goalies.
"I'm sure Brian will give him a chance hopefully in a few league games. Richie's playing well with Ballyhale. It's a long year yet so Richie and myself are just looking forward to Ballyhle at the moment and the county will come second."