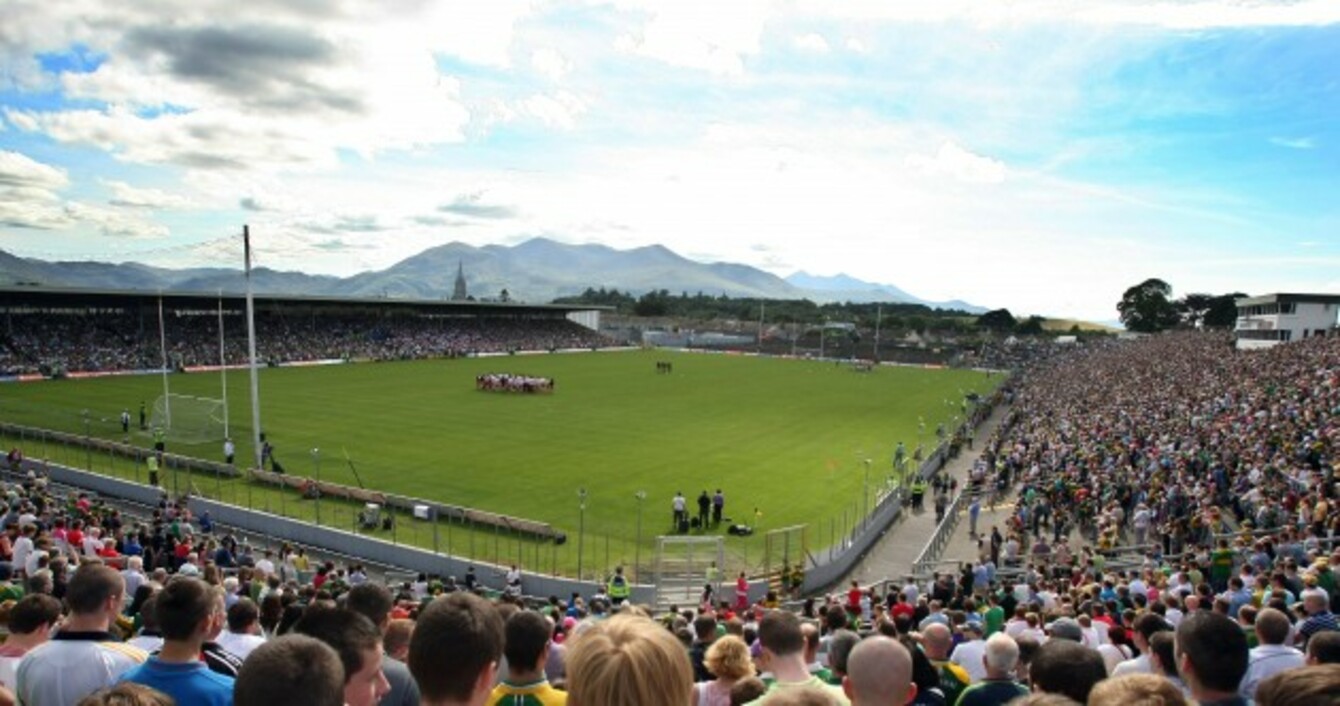 Image: Cathal Noonan/INPHO
Image: Cathal Noonan/INPHO
THE CEO OF the New Zealand Rugby World Cup, Martin Snedden, believes that tourism gateways in Ireland should be given a key role to any World Cup bid from this nation.
Momentum has been building behind a potential Irish build to host the 2023 Rugby World Cup for some time. The most recent hosts, New Zealand, provide a natural template for any Irish bid with a similar population and infrastructure to work from and Snedden can see parallels between venues such as Rotorua, Dunedin and Whangerei and potential Irish host towns and cities.
"I haven't been to the south or west coast of Ireland but I have heard all about it and seen breath-taking images,"  Snedden said ahead of visiting Ireland for next Thursday's European Sport Tourism summit in Limerick.
"Because of the tradition of tourism in these areas, they are accustomed to catering for big numbers and also have incredible scenery on their doorstep so they really strengthen Ireland's hand. "
Snedden pin-pointed the positives of making some natural choices into host cities, but also earmarked Killarney as a venue with a 'special ingredient' to offer to worldwide TV audiences.
"It seems to me that Ireland will deliver a particularly strong regional experience.  Cork, Limerick, Galway and Belfast, for example, are gateways to spectacular tourism regions.  Cork, of course, will have a spanking new stadium and both Limerick and Galway, from what I know, have got excellent stadia, not least with the legendary Thomond Park.
"I've also read quite a bit about Killarney and the special ingredient it will offer. Being able to televise a game from a location with incredible mountains in the backdrop and some of the world's best scenery nearby will be a broadcasters' dream."
Snedded added: "We went to a lot of trouble to make sure the media were linked in with tourism. Tourism New Zealand made sure that they had access to the best that the region would offer. You have to remember as well that it's not just rugby journalists who are here.
"There are general interest media, tourism media, etc.  and that's a huge opportunity for the host nation.
"Major events have gone a long way from being pure sports events 10 to 15 years ago.  To justify the costs of hosting an event like this you have to get tourism involved and also business.  Both sectors will benefit down the line, make no mistake about it."