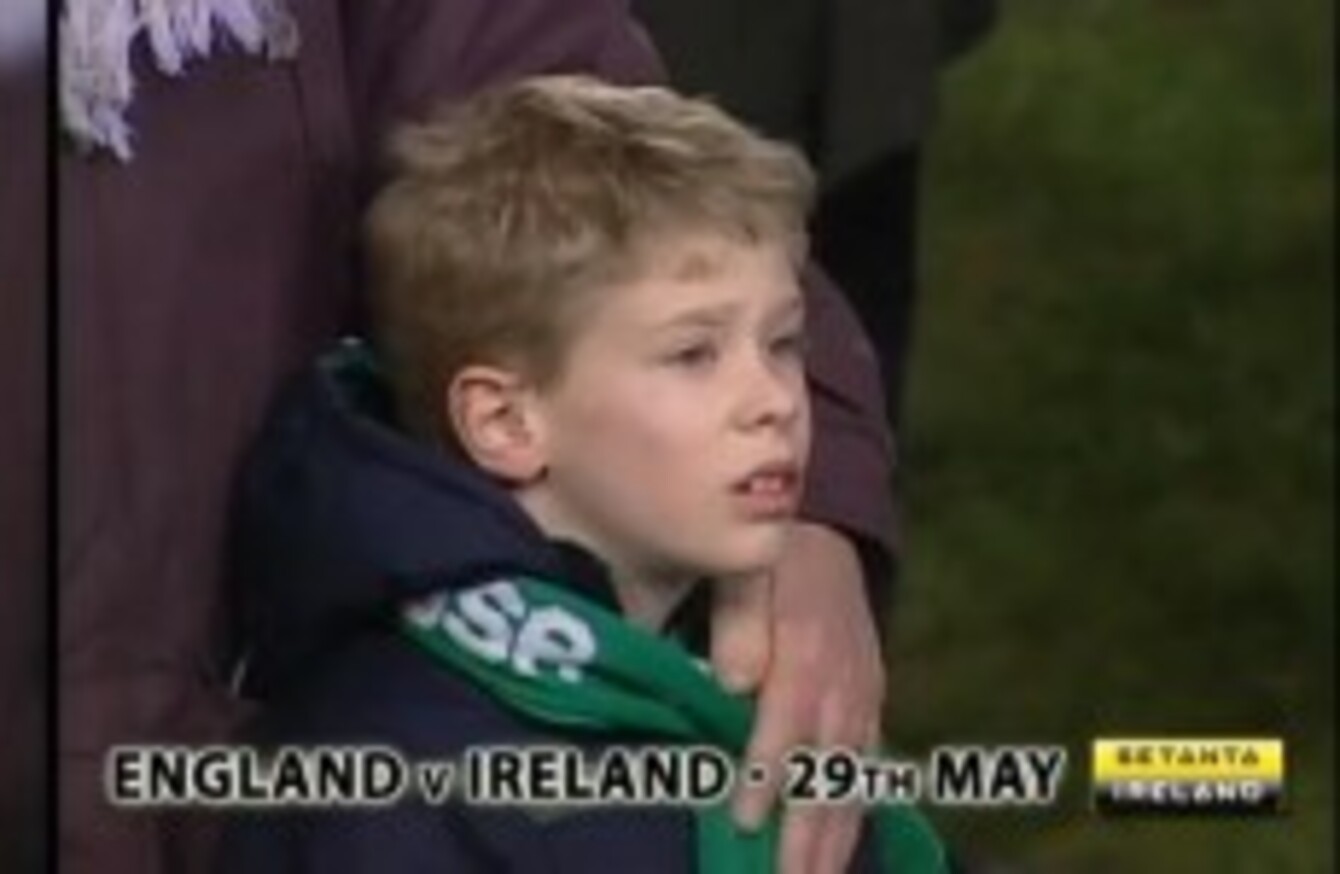 THERE ARE WORSE reasons to have half the country looking for you, I suppose.
Setanta Sports today say they want to find the young lad who became the face of Ireland's football fans in the wake of the Lansdwone Road riots of 1995.
Ireland meet England at Wembley on Wednesday night for the first time since that abandoned match 18 years ago. And the station — who broadcast the game next week — want to send the now grown-up Ireland supporter.
So if you want to sort him out with an all expenses paid trip to London for the game, tweet @SetantaSports with the hashtag #Send95KidToWembley and they'll be in touch.

YouTube: SetantaSportsIreland
TheScore.ie tracked down the guy this week but we'll leave this to you.