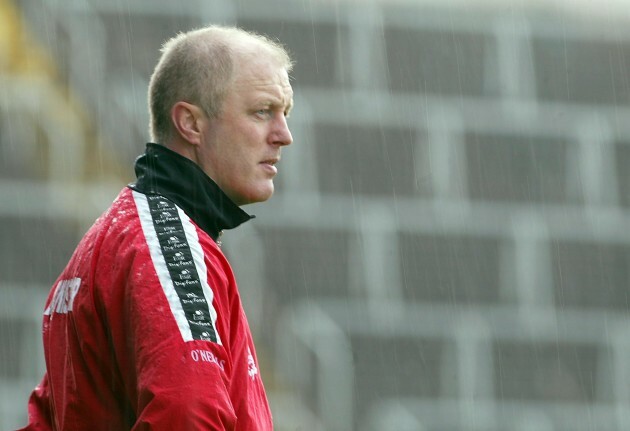 INPHO Former Cork boss Larry Tompkins INPHO
CORK FOOTBALL LEGEND Larry Tompkins is set to enter third-level management with UCC.
Tompkins will take over as the new coach of the UCC Fresher footballers for the upcoming 2015-16 season.
Kerry's Tomás Ó Sé was previously in charge of the UCC Fresher side with Tompkins now set to come on board.
Billy Morgan, who coached Tompkins when Cork won the 1989 and 1990 All-Ireland senior titles, has been in charge of the UCC Sigerson side in recent years.
Tompkins is a native of Kildare but has become synonymous with Cork football. As a player he won six Munster senior titles with Cork along with two All-Ireland crowns, captaining Cork to the latter success in 1990.
Tompkins won three consecutive Allstar awards from 1987 to 1989. He took over as Cork senior football boss in late 1996 and was in charge until the conclusion of the 2003 season.
Lifting the Sam Maguire eluded him as a manager but he won two Munster championships in 1999 and 2002.
In recent years he's been involved as a selector with his club Castlehaven and he steered Mitchelstown to the Cork junior football title in 2013.