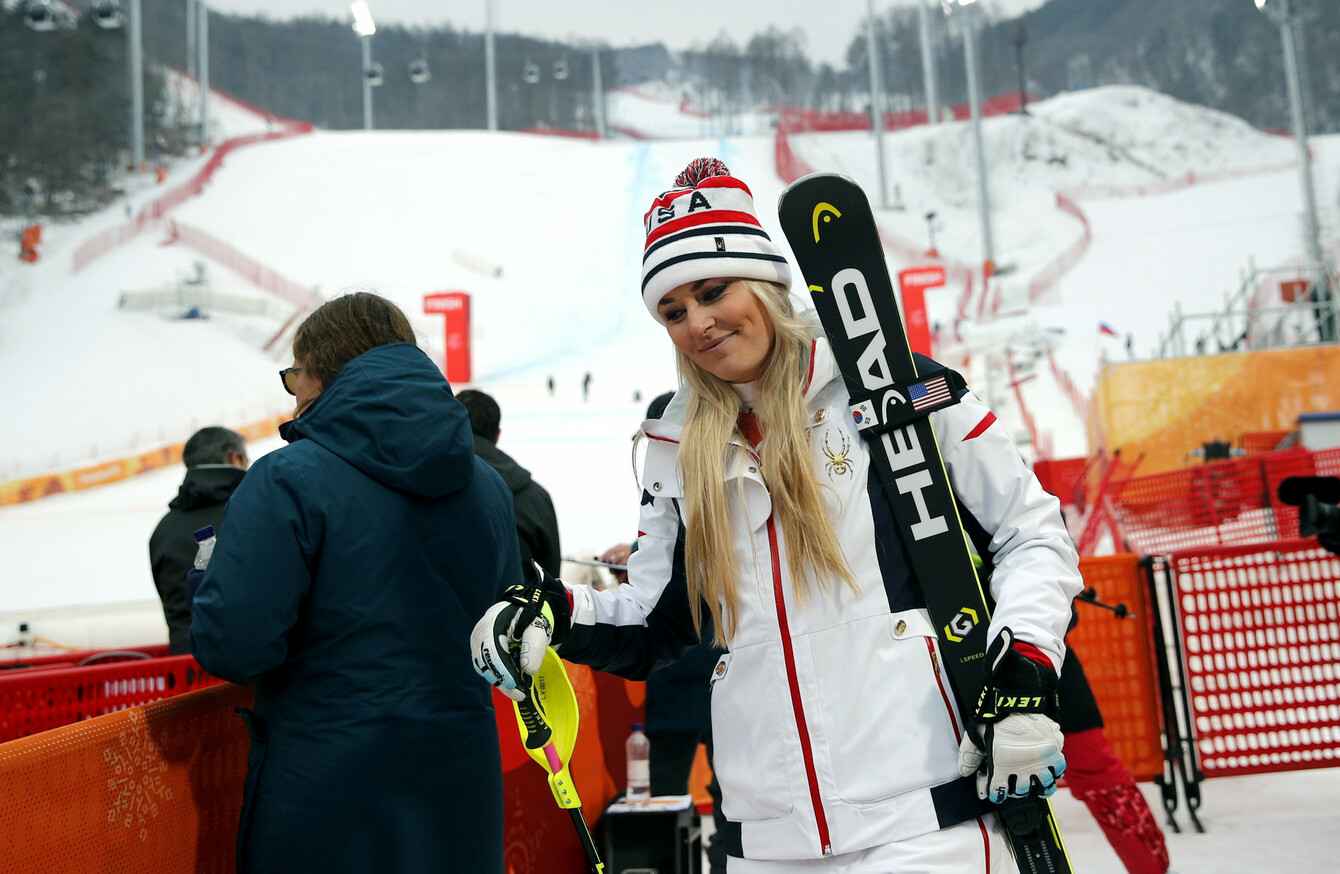 Image: Christophe Ena
Image: Christophe Ena
LINDSEY VONN'S FINAL race of her Olympic career ended without a medal as Michelle Gisin snatched Alpine combined gold away from Mikaela Shiffrin.
The 33-year-old and fellow American Shiffrin were both in position for a medal on Thursday following the downhill portion of the event – Vonn sitting in first with her team-mate in sixth.
In the slalom section things quickly changed across the board.
Shiffrin jumped into the lead with her combined time of 2 minutes, 21.87 seconds (40.52secs in slalom) but Gisin quickly bested her time as she crossed the line in 2:20.90.
Vonn, who earned a bronze medal in the downhill, was last to race the slalom, needing a perfect run to secure a second Olympic crown.
However, she missed an early gate and skied off course to miss the podium.
Shiffrin took home the silver medal, her second of the Games and third Olympic medal overall.
On winning a second medal at the Games, Shiffrin said: "It feels good. It's a nice way to end the Olympics. I started off with a bang and ending with a medal on the podium is really cool.
"I came into these Olympics knowing I could be a medal threat in multiple disciplines. I didn't even know how many I would ski.
"After the gold in the giant slalom, I was really hopeful and positive. Then I had a tougher day in the slalom but it still feels good though."
Wendy Holdener was third with a combined time of 2:22.34 to secure a memorable gold-bronze finish for Switzerland.