Event: Badminton
Who is she? A Donegal-born professional badminton player. Despite only being 23, she also competed at Beijing as a precocious 19-year-old, and subsequently became the first-ever Irish woman to win a badminton match at the Olympics against Estonian Kati Tolmoff.
She was then defeated by the world number eleven Jun Jae-youn of South Korea in her second round match, but still went home justifiably satisfied with her performance.
She has also won the Irish International Championships doubles trophy, in addition to competing at the World Championships in India. She is currently ranked 44th in the world.
Road to London: Magee qualified for London 2012 via the BWF Olympic Games Qualification list, after a string of fine performances in recent months. She was 26 on the list of 46 players who have qualified in the ladies singles.
What she says about herself: "This is the life I've chosen and I'm very lucky that I'm able to play badminton professionally. It's a sport I've loved from a very early age and I feel I'm getting better all the time." – Donegal Now
Medal chances: Victories rather than medals will be at the forefront of her mind. And while reduced expectations are not necessarily a bad thing, her ranking of 44th in the world suggests her chances of securing a medal are not high. Jimmy is unimpressed.

On the Twitter: Her Twitter handle is @chloenmagee, so get following people. Aside from badminton, she also likes smoothies, it seems.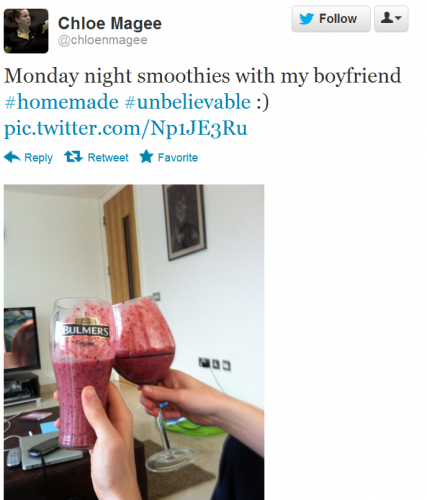 If you meet her in a bar, ask her about… life in Sweden. Magee spent two years training there after completing her Leaving Cert.
If she was a YouTube video, she'd be… Something impressive that's associated with badminton, namely this:
YouTube credit: fah89kug