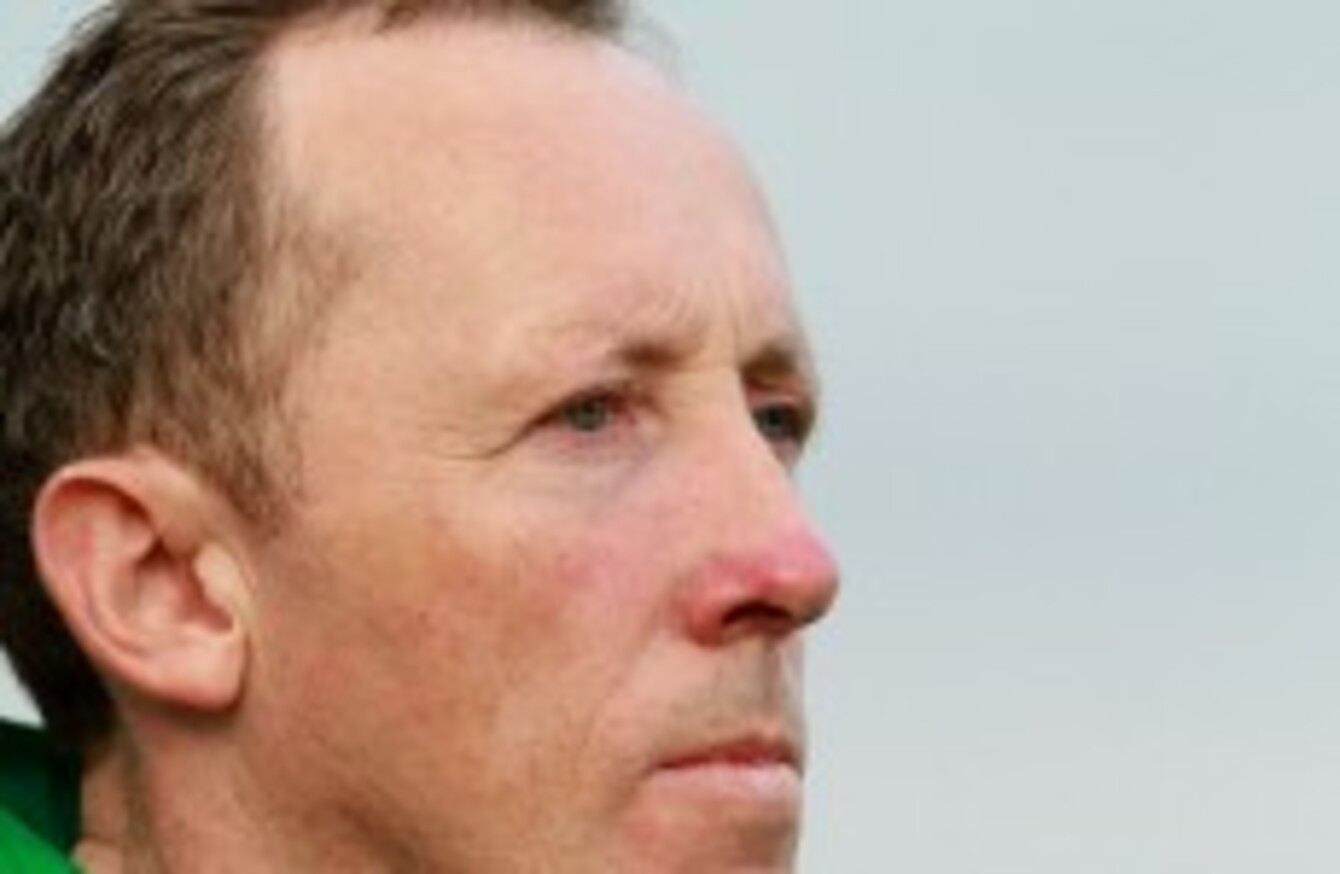 London manager Paul Coggins will be relieved he will no longer have to deal with mass absentees.
London manager Paul Coggins will be relieved he will no longer have to deal with mass absentees.
THE LONDON FOOTBALL panel have released a statement criticising rules recently introduced by the GAA that could potentially have had a significantly negative impact on their season.
The new rules would have rendered a number of London's players ineligible to compete in the Chamionship, thus leaving them with a threadbare squad.
They were set to lose 12 players owing to the new 'Seanie Johnston rule' – named after a player attempting to switch from his native county to Kildare. The rule states that a county player must first play for a club in the county in the current or previous campaign.
However, the county board, upon learning of this new rule, subsequently passed an emergency vote allowing the London Club Championship to begin in May rather than July.
As a result of the county board's decision, they should now have a full squad to choose from.
Part of the statement released to the Irish Post read:
"London footballers fiercely oppose the new draconian law, which will come into force on May 14, and are planning to launch an appeal and hope the GAA use their common sense in having a deviation of the motion for London. The new rule doesn't promote Gaelic games overseas, one of the main aims of the association, and is therefore intrinsically wrong.
"Due to the current economic situation in Ireland, it is no coincidence that immigration to London has increased, forcing many young people, like ourselves, to seek employment overseas. This has invariably been the case for many Irish people since the inception of our great Association, namely John McKay, one of the GAA's founders; Sam Maguire, former captain of London footballers and eponym of the Sam Maguire Cup; and Liam MacCarthy, former vice-chairman of the London County Board and eponym of the Liam MacCarthy Cup.
"We've been in the gym, training and flying back and forth to Ireland since November 2011, and to be told five weeks before the championship that over a dozen of our teammates, including our captain, aren't allowed to play is disgraceful and we dare say the men mentioned above would be ashamed that the GAA has fallen to such depths."
London begin their Connacht SFC campaign against Leitrim on June 3.