FILIPINO RING ICON Manny Pacquiao has laid out the terms under which he would fight Floyd Mayweather, although a deal for the long awaited mega-fight isn't done, US media has reported.
Carl Moretti, vice president of Pacquiao promoters Top Rank, told ESPN.com that it remains to be seen if Mayweather would agree terms for a May 2 bout in Las Vegas.
"Top Rank and Manny have agreed to the terms on our side. I don't know about the other side," Moretti told the sports website.
Top Rank chairman Bob Arum told Yahoo Sports that Pacquiao had agreed to terms for the fight, which is one boxing fans have long clamored for.
ESPN reported Pacquiao has agreed to a 40% cut of the revenue, leaving Mayweather with the remaining 60% of a fight widely expected to shatter all box-office and television revenue records.
According ESPN, Pacquiao has agreed not only to a purse split but also to the gloves to be used and to a drug testing protocol.
Drug testing was one of the issues that caused a Pacquiao-Mayweather showdown to fall through when it was being negotiated in 2009 and early 2010.
Moretti told ESPN that Pacquiao has agreed to be tested by the US Anti-Doping Agency, a sign of his eagerness to make the fight.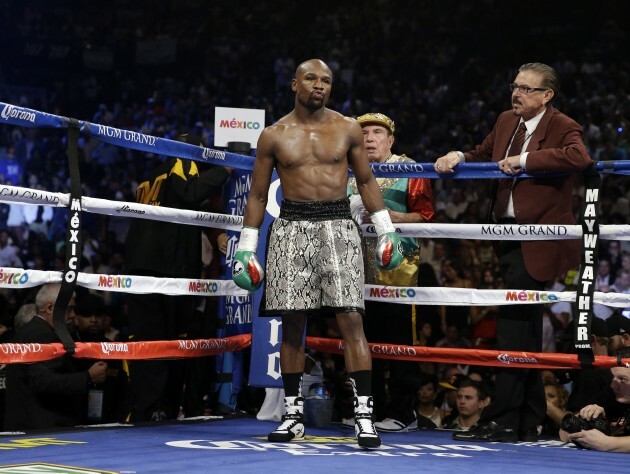 John Locher John Locher
The eyes of the boxing world have long been on a showdown between the unbeaten American Mayweather (47-0, 26 knockouts) and eight-division world champion Pacquiao (57-5-2, 38 knockouts) two of the greatest boxers of their generation.
Talk of the super-fight gained steam in December, when Mayweather proposed the May 2 date and Pacquiao vowed to chase him into submission.
"This fight is about legacy, this is about making the fans happy and, above all, this is for the good of boxing," Pacquiao said last month.