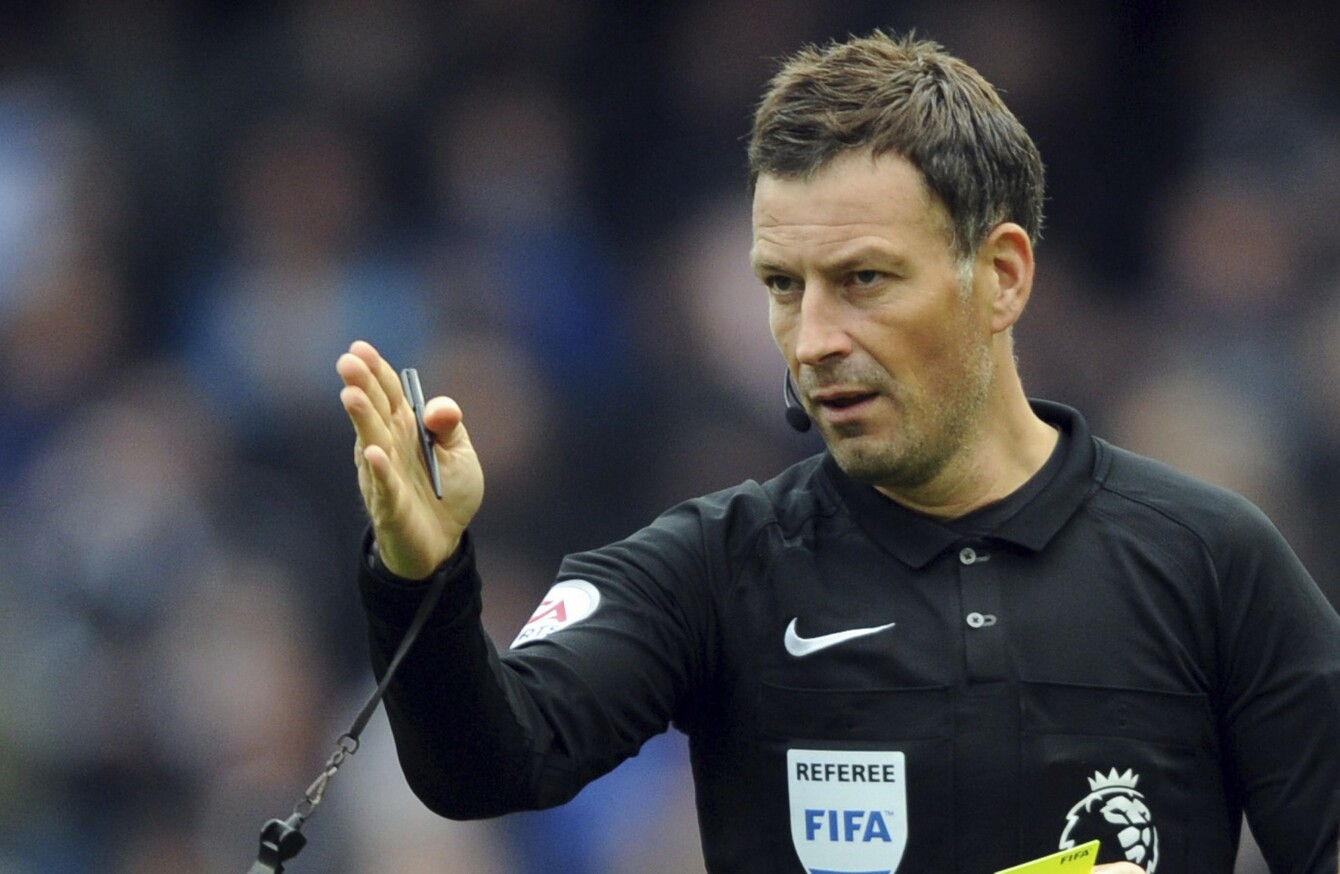 Clattenburg has been a Premier League referee since 2004.
Image: Rui Vieira
Clattenburg has been a Premier League referee since 2004.
Image: Rui Vieira
PREMIER LEAGUE REFEREE Mark Clattenburg has refused to move out a move to China but insists no offer has been made for his services by world football's most ambitious league.
Chinese clubs have been spending millions of Euro on high-profile players for the last number of years, with Carlos Tevez the latest to be lured by becoming the best-paid player in the world.
Clattenburg has also been linked with a move to China after taking charge of the Champions League, Euro 2016 and FA Cup finals this year.
"China are certainly looking to develop their football, looking at their signings and their recruitment," he told Associated Press
"If an opportunity came along – I am contracted to the Premier League – but I have to look at my long-term strategy of my career. How long can I last as a referee? I have been in the Premier League 12 years. It's been a wonderful 12 years.
"There is no offer on the table but if they made an offer it would be under consideration. But at the moment I still enjoy working for the Premier League and Uefa."
Clattenburg, 41, has been a Premier League referee since 2004 and has officiated 386 top-flights games.
After collecting his referee of the year award at a ceremony in Dubai, he admitted that he might consider a move to China in some form of development role as the league looks to grow.
"It's important to have the right quality of referee to go with the level of football," he added. "China is going to become a huge player in years to come.
"If they want to be serious about their league they are going to have to have the right set-up. Refereeing is a huge part of football."
The42 is on Instagram! Tap the button below on your phone to follow us!