MARK ENGLISH BELIEVES drug-testing in team sports has improved in recent times and says fellow athlete should not compete again, in order to protect the integrity of the sport of athletics.
Irish athlete Fagan received a two-year ban for EPO use but returned following the culmination of his punishment to post an Olympic qualifying time last month.
Yet English admits he would still be reluctant to compete on the same Irish team as Fagan.
"To be honest, I don't think he should be picked," he says. "That's my personal opinion. I believe if you're tested positive, you shouldn't be let back in — the sport just needs that.
"If I were him, I would just not compete in the sport again for the sake of it. If Martin Fagan really loves the sport, he shouldn't compete again."
Recent reports that a Monaghan GAA player tested positive for steroids have brought the issue of drugs in sport to the fore again, but English — a former Gaelic footballer himself — feels that doping is far more prevalent in other sports.
"I don't think it is going to be as pervasive in amateur sport — I don't think there's the same motivation for people to cheat [as opposed to] guys in athletics who are still chasing the dollars. I still think it's vital that they are tested though, because there will always be a few that will try to cheat their way to the top.
"People need to believe in the sport they're watching. If people are hearing that GAA players are being tested all the time, that gives more credibility to the sport. I think in athletics, things are improving in that regard. Especially in Ireland, people know that the test procedures are really strict and that's good for people believing in Irish athletes.
"I would have felt in the past that a lot of team sports were getting off lightly. It is good that it's going to come in, especially for the likes of rugby and GAA. I don't know what it's going to do but hopefully it'll clean up those that are already doping and it'll be a bit of a deterrent to those that are thinking about it. It's a step forward for those sports, because they definitely needed it."
The 22-year-old, who won a silver medal at the European Athletics Championships back in March (see video below) cites rugby and soccer as two sports where athletes are conceivably more prone to the pressures that prompt the use of performance-enhancing drugs.
"I know a few GAA lads and I wouldn't think they're doing anything dodgy. I don't think there's that motivation there to do it. I don't think GAA's the sport you need to look to — rugby and soccer are the big ones. They're the ones with the money in it — the reasons that people would do it in the first place. So GAA wouldn't be top of my list for doping investigations. I'd look to other sports — it's pervasive in soccer."
urbsintacta / YouTube
English also describes the dangers of unwittingly taking illegal substances, but feels that even in such unfortunate circumstances, athletes ultimately have themselves to blame.
"You just need to be sure that the company you're getting it from is reliable and that all their products are drug tested… You're responsible for what goes into your body at the end of the day — every athlete knows that. You just need to choose what products you're taking very wisely.
"Of course it's unfortunate for those that don't know what they're taking… Okay, you might be innocent, but you've failed the stupidity test, so I don't think you should really be in the sport.
"The sport has been too tainted by drugs that you can't give second chances. A few years ago, I might have been of the belief that people deserve a second chance, because I didn't really realise how much drugs were tainting our sport — the amount of people that aren't believing in it because of [the level of suspicion]. It just means that you can't give these people a second chance."
The UCD student consequently feels that lifetime bans are warranted for athletes who knowingly dope, but conceded that handing out such punishments is virtually impossible.
"In an ideal world, that would be perfect, but I don't think it's going to happen. I think four years is going to be the longest ban for legal reasons.
"Take Justin Gatlin for example, he's running nearly quicker than he was when he tested positive. I wouldn't like to be a 100m sprinter at the minute. There's not a lot of 800m guys that have come back from a doping ban — I don't think there are any really in the top 15 in the world.
Exclusive Six
Nations Analysis
Get Murray Kinsella's exclusive analysis of Ireland's Six Nations campaign this spring
Become a Member
"But there are a lot of sprinters — Tyson Gay, Gatlin and Mike Rodgers as well. You're definitely retaining improvements from your doping period. It's something to do with the cells in your muscles — they maintain the muscle memory. That's another reason why there needs to be a lifetime ban on dopers — you don't get rid of those benefits from the time that you're doping. And that applies for a lot of drugs — not just steroids."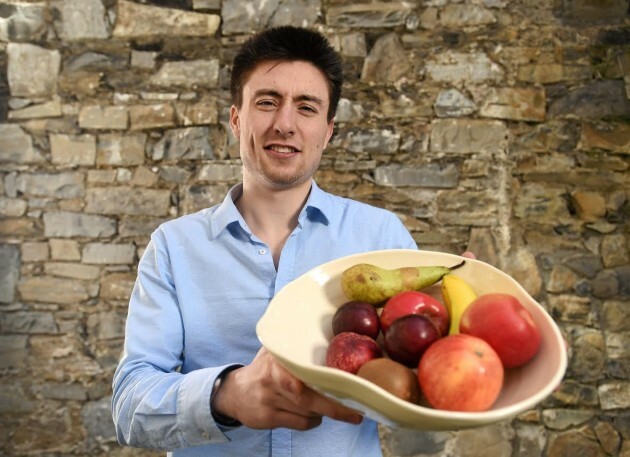 Stephen McCarthy / SPORTSFILE Stephen McCarthy / SPORTSFILE / SPORTSFILE
(English was speaking at the launch of the Healthy Ireland Community Games "Steps to Health" initiative)
Yet despite the perceived unfairness of the situation, the Donegal native does not feel it should be up to clean athletes to refuse to boycott races involving former drug cheats.
"Athletes have such a short life — they need to race whenever they can. I think it's up to meet directors and organisers. [Irish athlete] Brian Murphy had one of the best ideas — [he suggested that] any drug cheat would have to wear an orange bib for any future races that they compete in. It might deter the race directors from putting them in — they wouldn't want to be associated with them.
"I think something like that is a good idea, because at the minute, most of the race directors want whoever is best in the world no matter what their background is, and it's the same with sporting brands like Nike and Adidas. But I don't think athletes should be asked to pull out of races just because someone that doped in the past is doing it — I don't think that's fair.
"I don't think it'll ever happen. I don't think you're going to get people to come together saying we're going to pull out for you. I don't think it's realistic [to expect that]."
Mark English was speaking at the launch of the Healthy Ireland Community Games' new initiative 'Steps to Health'. For more information or to register, visit the website www.communitygames.ie.
Look out for the rest of our interview with Mark English, which will be up on the site this weekend.