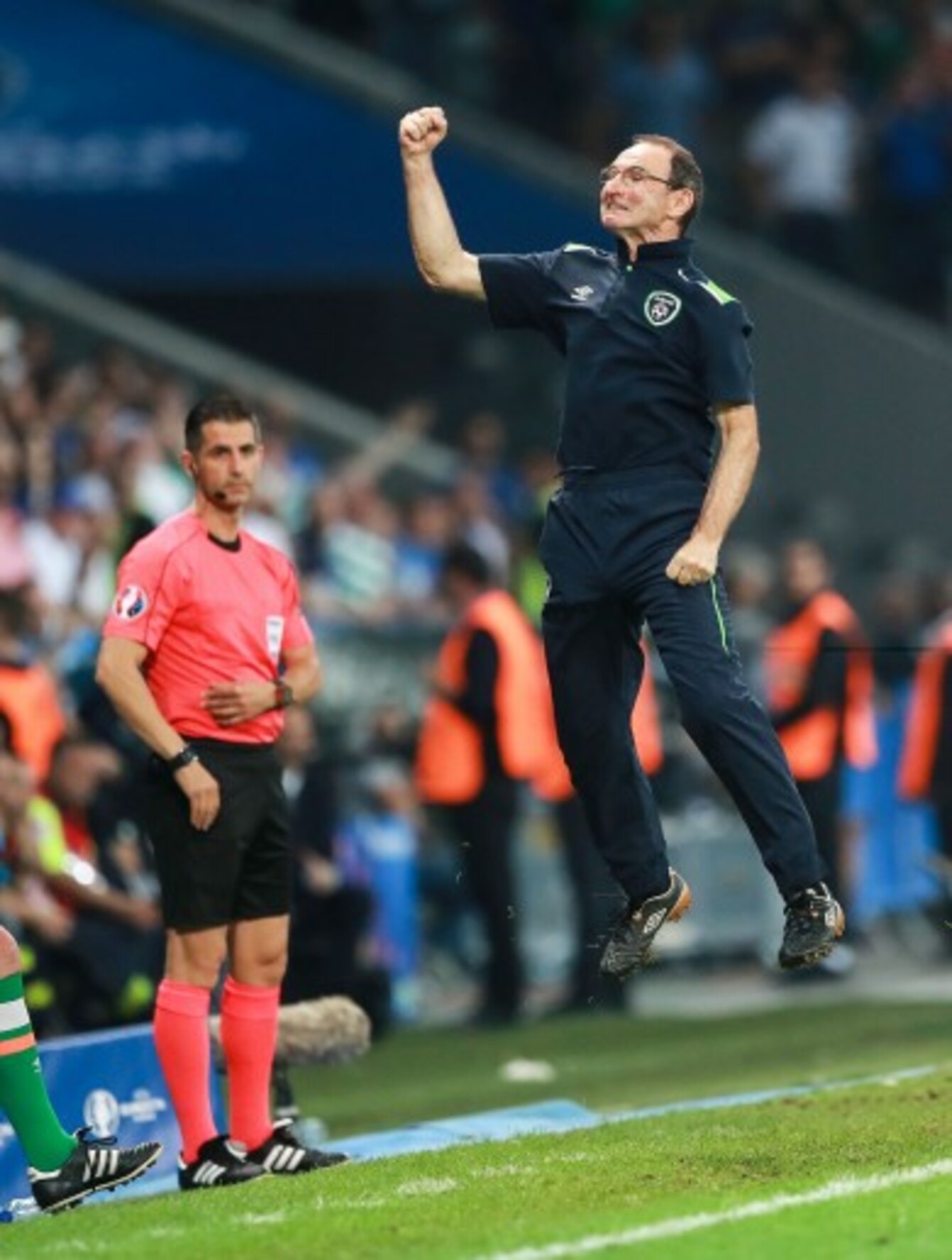 Image: James Crombie/INPHO
Image: James Crombie/INPHO
AN EMOTIONAL Martin O'Neill praised his charges' spirit and endeavour tonight after a famous win over Italy.
Ireland booked their spot in the last 16 in typically dramatic circumstances, winning 1-0 thanks to Robbie Brady's late header.
"We deserved it as well too," O'Neill told Tony O'Donoghue. "I think it was a penalty in the first half . I think we were disheartened by that there but the players got over it.
"But the whole performance was fantastic. We deserved to win the game. I thought Wes was going to do it for us, then he spurned that chance and then we come up big again.
"Robbie Brady, who's really a terrific player, he went there very bravely, headed into the net and we deserved to win. We deserve to be where we are.
"I don't think he was ever ever going to miss," he continued. "He went there as brave as anything. It didn't matter if he was going to get thumped by the keeper or not he's just going for it.
"He deserved it, the team deserved it and the fans deserved it.
"As I said to you watching from a distance over the years, you'd always want to be part of this here. The fans are just unbelievable. They kept us going, we were talking about it in the dressingroom. And I actually think the team kept the fans going as well.
"The players were ready tonight. They were absolutely ready and if we hadn't have gone through there it would have been very disappointing actually. Everybody did brilliantly in the game. There's a great old spirit there. I said to you before, spirit alone doesn't get you anything but we have an enormous spirit."