Mayo's minor manager Enda Gilvarry.
Image: INPHO/Lorraine O'Sullivan
Mayo's minor manager Enda Gilvarry.
Image: INPHO/Lorraine O'Sullivan
ENDA GILVARRY IS a regular fixture at All-Ireland football finals.
He doesn't just take his seat before throw-in at the senior game and is usually an early arrival as he opts to watch the minor game unfold.
This year he was directly involved in the minor showdown, patrolling the sideline as Mayo squared off against Tyrone. Naturally Gilvarry is biased but he reckons the joyous reaction when Mayo ended a 28-year wait for silverware after suffering six final losses, was unprecedented for a minor final.
The final whistle prompted a huge, guttural roar from the hordes of Mayo fans. It captured their delight at seeing their county finally win an All-Ireland final in Croke Park and their anticipation at the upcoming senior decider.
"The scenes were amazing. I would go to most All-Ireland finals and I don't ever remember a reaction like that after a minor game. It was a great moment to be part of."
The perfect day for Mayo football did not materialise. They subsequently came up short in the senior final to Dublin. Yet the waves of disappointment from another senior loss did not diminish the enjoyment for Gilvarry and the Mayo minor setup at their triumph.
"Of course there was a huge level of disappointment for the seniors. But Mayo supporters are eternally optimistic. They very quickly turned around to celebrate with the minors.
"The homecoming was still very special. The seniors very graciously took a back seat when we went back to Mayo on the Monday. They allowed the minors have their day and their moment in the limelight. It was a momentous win."
Season Hopes
Gilvarry was full-back on the Mayo team that won the All-Ireland minor title back in 1985. Last year he was a selector and for 2013 he assumed the managerial reins. September was far from his thoughts at the start of the year.
"We got over Leitrim and then the fixture against Galway was looming large. It was an extremely difficult draw. The losers were going to stay at home for the year. It was was knockout, no backdoor.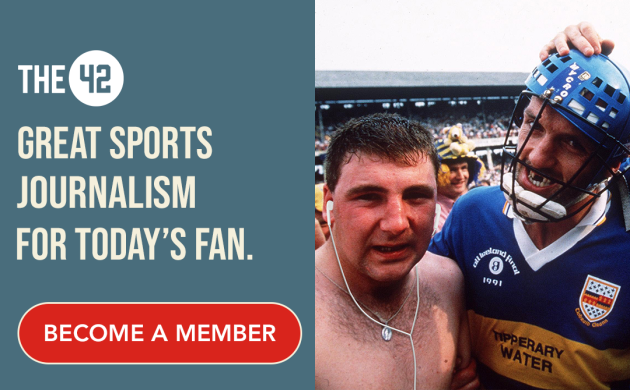 "To win after extra-time was a lifeline. Galway at stages looked like they were going to over-run us. The win opened up the door for the year. It lifted the pressure and gave us huge confidence to beat a team that had been talked about possible All Ireland champions.
From there they went on to win the Connacht final against Roscommon. It was a game noteworthy for two stunning goals that Mayo registered in the early stages of the game.
This thunderbolt to the net from Darragh Doherty:
YouTube: kilkennyfootball
And this weaving run by Liam Irwin, adorned by two great dummies:
YouTube: kilkennyfootball
So what was Gilvarry's favourite?
"It's impossible to choose", laughs the Mayo boss. "They were two very different types of goals, Darragh got a fantastic crossfield ball from the half-backs and produced a fantastic finish.
"Liam sold a couple of outrageous dummies before his fantastic score. You'd be delighted to get one of those goals in a game, let alone two."
With a provincial title acquired, confidence was rising as they got set for the All-Ireland series. They had 11 points to spare over Westmeath and then 13 points to spare over Monaghan.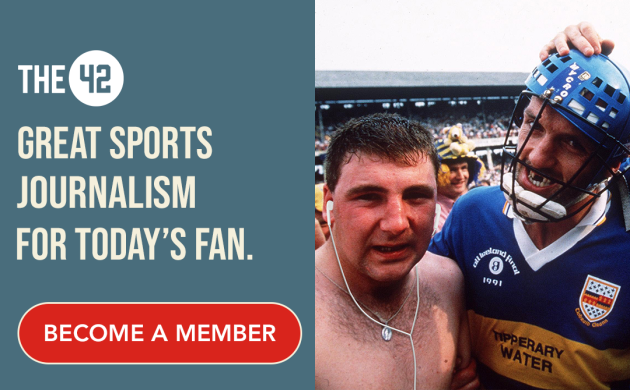 Then the final beckoned against Tyrone. Mayo's previous record in minor showpieces did not weigh them down.
"Being honest, we didn't try to block it out", says Gilvarry. "This bunch of guys had not lost a final so we weren't thinking about the past. We focused on ourselves and ended up winning the final without really playing to our potential.
"We sat back a little after we'd gone ahead and they got a burst of scores. Going into injury-time it looked as it if was secured and then Conor McKenna scored a fantastic goal. When I heard the final whistle I was relieved. Then elation took over."
Pic: INPHO/Lorraine O'Sullivan
They've enjoyed the aftermath of it. Nine of the squad will be back with Gilvarry for a minor campaign for 2014. He expects to see others continue to wear Mayo jerseys in the years to come.
"The homecomings for all the players in their home clubs and parishes were really special. I regret I wasn't able to make Achill (the home club of corner-back Eddie Doran) as it was supposedly fantastic. It's typical of the spirit of those people.
"I would have high hopes for many of the players. I think they have the calibre to excel in any walk of life they'll go into. Their willingness to work was their best collective attribute. They're a great bunch."