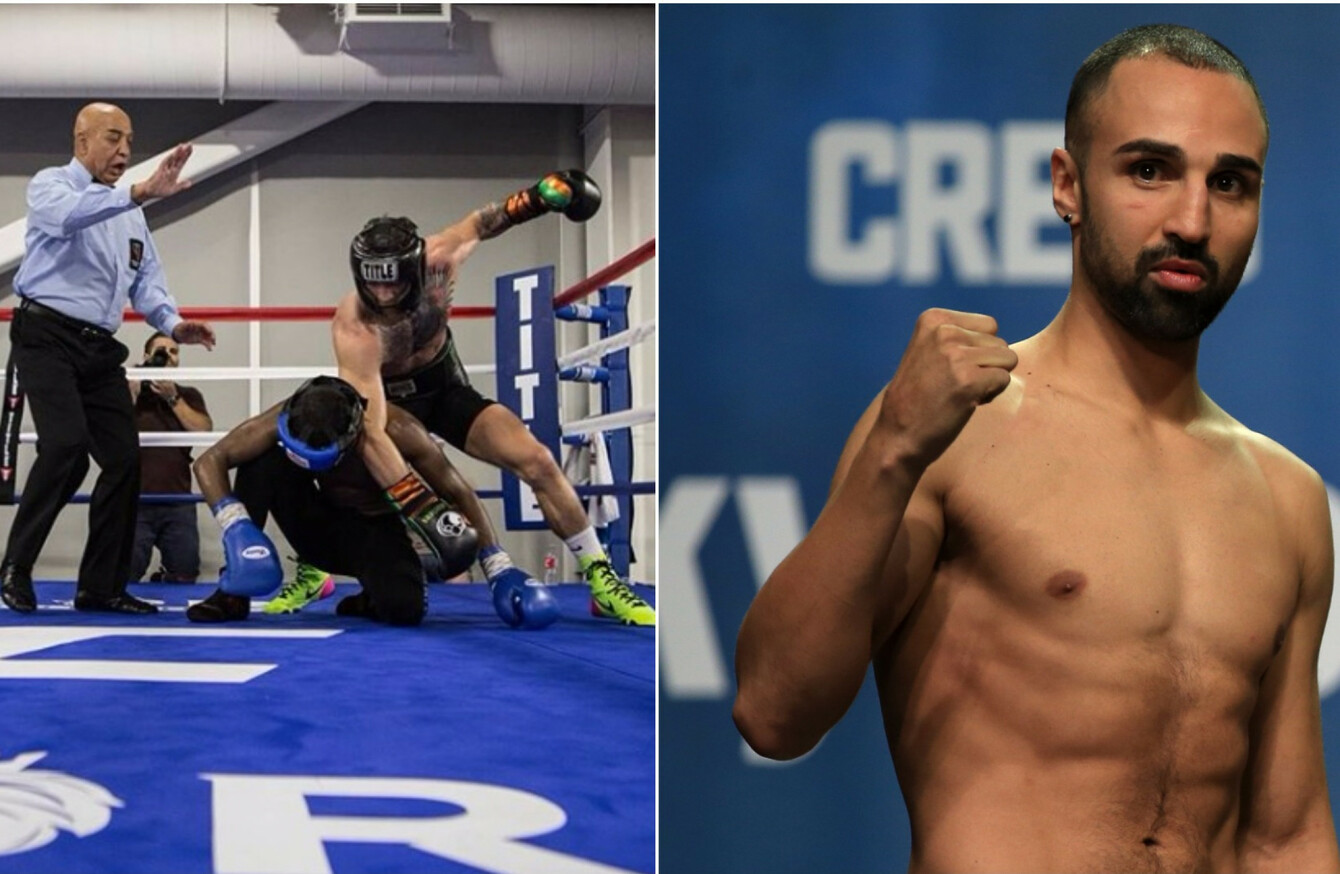 HALL OF FAME boxing referee Joe Cortez has shed some light on Conor McGregor's sparring session with former two-weight boxing world champion and famed analyst Paulie Malignaggi, revealing he was forced to referee their spar as if it was a legitimate fight due to both fighter's 'roughness'.
Cortez was drafted in by McGregor's team to ensure the UFC lightweight champion enters his fight with Floyd Mayweather with a full understanding of boxing rules, and speaking to former heavyweight contender Gerry Cooney on SiriusXM's Rush 93, revealed he was forced to separate both fighters in the heat of the action.
"It was the real thing," the 73-year-old referee said. "I had to stop the action, say, 'You guys are a little out of control here, you've got to stop this'. You know, they got a little rough.
"They were both roughing each other up and I had to stop the action like it was a regular fight.
"They were holding too much – they were trying to punch each other [in the clinch].
So I had to call, 'TIME! Alright guys you've got to stop this right now, I want a good, clean, strong – give me a sportsman-like conduct you understand? I don't want to take points from either one of you!'
And they were like, 'Okay, alright'.
Sparring, of course, isn't scored apart from in the heads of its participants and the odd onlooker, but both fighters' acknowledgement of the warning allowed Cortez to restart proceedings with a 'TIME IN', so told the man himself.
Rush 93 presenter Cooney, who himself is ranked number 53 on The Ring Magazine's list of '100 Greatest Punchers of All Time', then asked Cortez about the thrash-talking which Malignaggi had alluded to in his vague assessments of the sparring session.
"I had to put a stop to that as well," Cortez responded. "That's part of why I had to stop the action!"
The42 is on Instagram! Tap the button below on your phone to follow us!