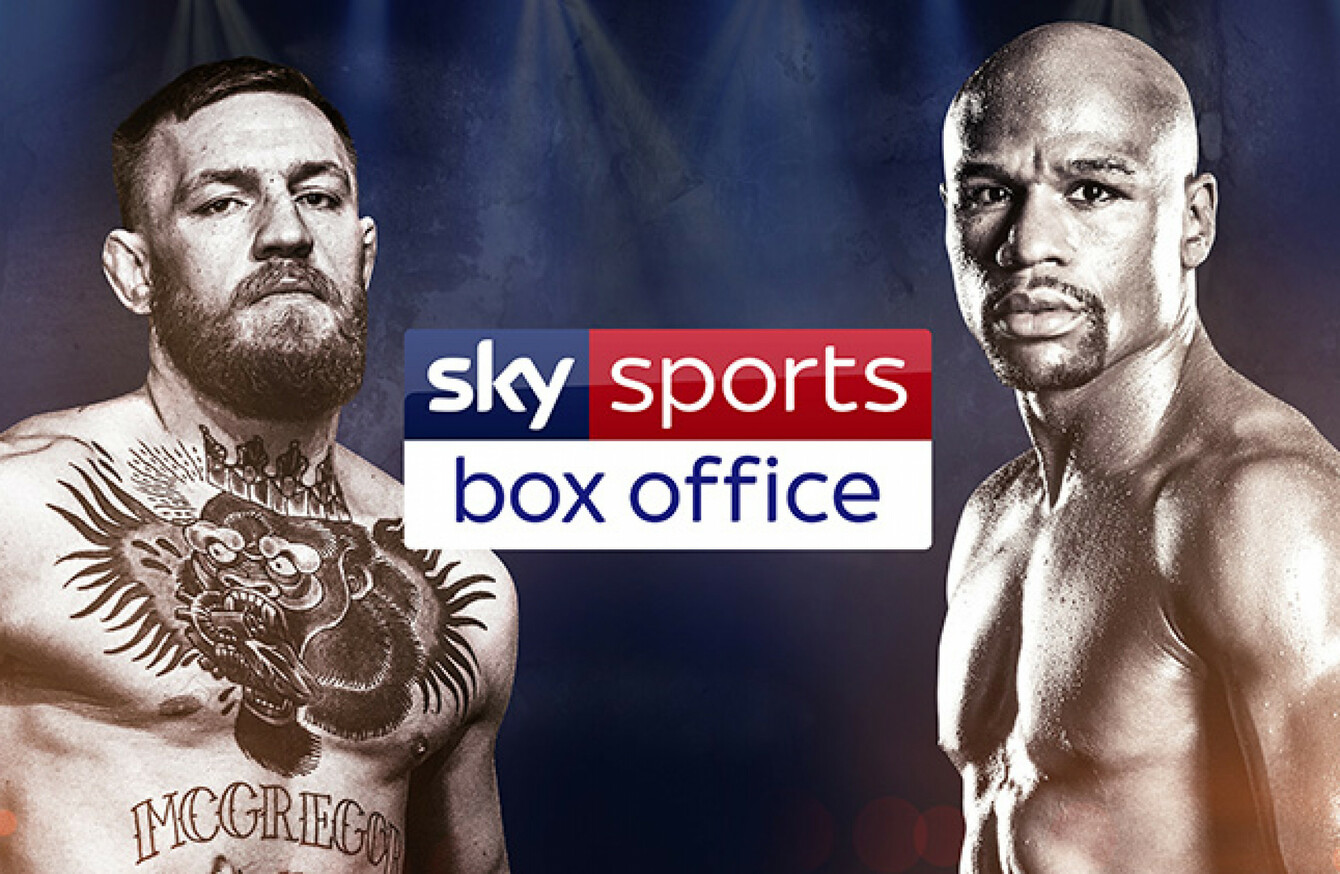 SKY SPORTS WILL ask Irish fight fans to pay €25 to watch Conor McGregor take on Floyd Mayweather next month.
The broadcaster has won the rights to show the 26 August fight at the T-Mobile Arena in Las Vegas.
Punters in the US are expected to shell out up to $100 for the PPV telecast.
On this side of the Atlantic, Irish fans will be charged €24.95 while the price is set at £19.95 in the UK up until midnight on Friday, 25 August.
From then on the cost will still be €24.95 if bookings are made via remote control and online, but those placing an order by phone will be charged €29.95.
"This is surely one of the most anticipated and intriguing contests we've ever seen on Sky Sports Box Office," said Sky Sports Head of Boxing, Adam Smith.
"Can the charismatic Conor McGregor, so formidable in the octagon, make the switch to the ring and create history? What will it mean for Mayweather's legacy – one of the greatest fighters of all time but coming out of retirement and facing a man at the very top of his game? It's set to be a huge night in Las Vegas – one you won't want to miss."
Will you be paying out for the PPV?