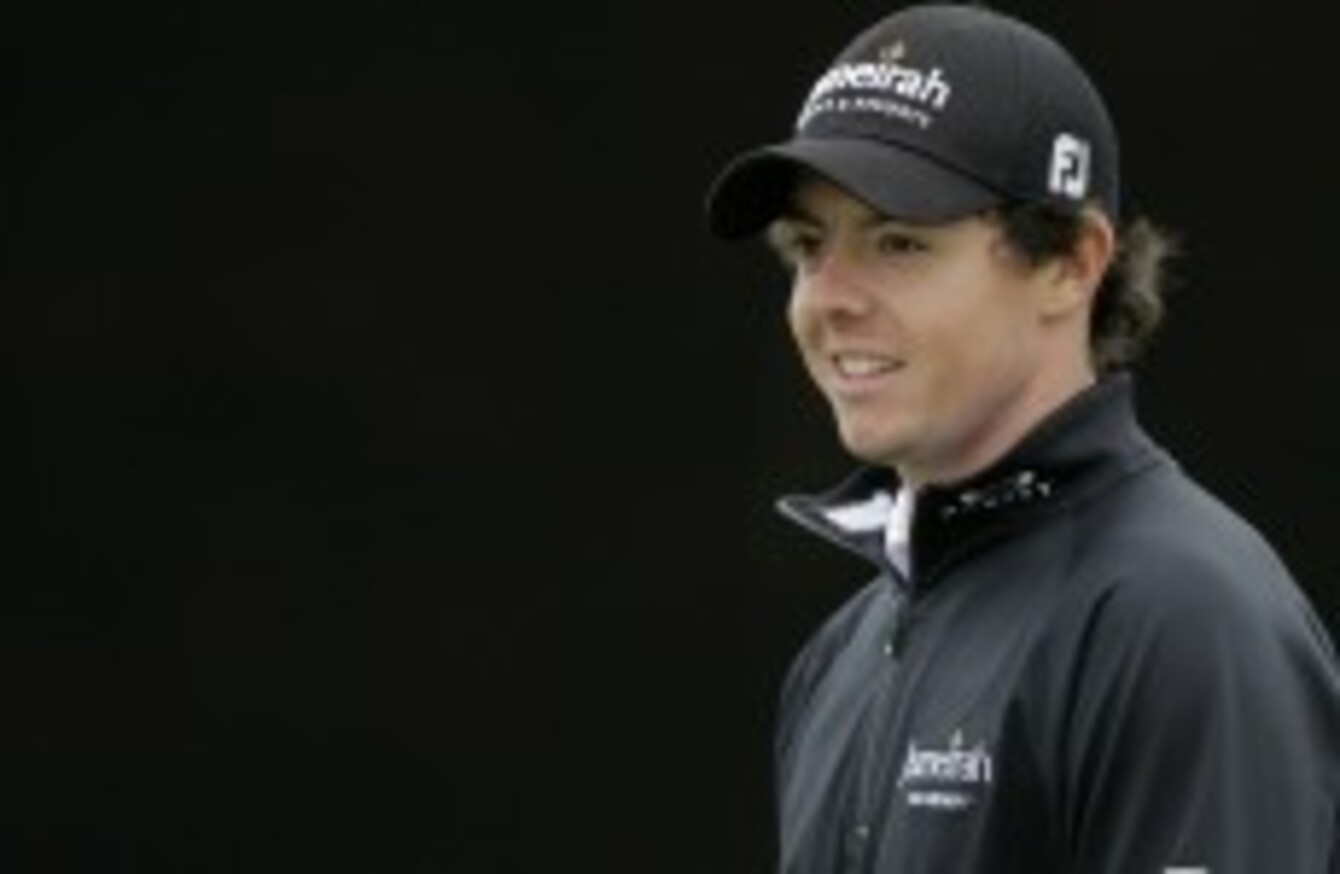 McIlroy will earn millions thanks to his US Open win.
McIlroy will earn millions thanks to his US Open win.
FOLLOWING HIS WIN at the US Open last month, Rory McIlroy is set to become the richest sportsperson in Britain.
The Northern Irishman's agent, Andrew Chandler, declined to put an estimate on the exact figure McIlroy will earn, saying "it depends on how many cars he buys or how many houses he has – but he will make unbelievable amounts of cash", in an interview with Lawrence Donegan in the Guardian.
There have been rumours that McIlroy may some day surpass the earnings of Tiger Woods, who reportedly became the first billionaire athlete in 2009. Chandler confirmed that "when he comes to sign new deals Rory won't be a million miles away from what Tiger gets".
McIlroy will be looking to add to his ever-growing reputation by winning the British Open, which starts on Thursday, with the Holywood man teeing off at 9.09am.
If McIlroy does become the highest-earning British sports person, he will join an illustrious group who can be seen in the sporting rich list slide show below.
Dave Richards (Motor racing)

Eddie Irvine (Motor Racing)

Sir Tony O'Reilly (Rugby Union, Food, Media)

Nigel Mansell (Motor racing)

Dave Whelan (Sports equipment, Football)

Jody Scheckter (Motor racing, Defence training)

David Beckham (Football)

Lewis Hamilton (Motor racing)

David Coulthard (Motor racing)

Lennox Lewis (Boxing)
Not Pictured: Johnny Dumfries (Net worth: £110m)