Kevin O'Brien reports from Croke Park
GALWAY BOSS MICHEAL Donoghue believes their Leinster SHC final draw with Kilkenny will stand to them as they look ahead to the rest of the summer.
Kilkenny scored the final three points of the game in stoppage-time to send the tie to a replay, which will take place next weekend in Semple Stadium, Thurles.
The draw ended Galway's run of nine consecutive championship victories which stretched back to their Leinster quarter-final win over Dublin in May 2017.
It was the first time Galway failed to win a championship game since their All-Ireland semi-final loss to Tipperary in August 2016.
"We knew coming up that it was going to be a fairly intense battle and that there'd probably be fairly little between the two teams," said Donoghue afterwards.
"We expected nothing less. Obviously coming up to the end when we were two or three points up, we were in a good position. But as I said, you'd expect nothing less from Kilkenny than to come back and fair play to them.
"Obviously some elements were played that we need to improve on, we're well aware of that. We improved in the second-half. I thought it was just a very tight, physical, intense game. At this stage we're just glad and looking forward to next weekend again.
"It's probably been the most physical and intense game we've had in a long time. In that regard, when it is that intense you're going to be put under pressure. Some of our play looked a bit off at times. But that game will stand to us and we'll just look forward to next weekend."
Galway didn't look like the all-conquering side we've become accustomed to over the last 18 months, and the manner by which they allowed the Cats haul themselves level in the closing stages will disappoint Donoghue.
It was a game where Kilkenny played closer to their potential than Galway, but the Cats defenders did match-up well with their forward opponents.
It was far removed from the round robin meeting between the sides on 27 May, when Galway eased to a comfortable 1-22 to 2-11 win.
"It was the same in Salthill, we have the height of respect of them, they have quality players, they won the league and they had some massive wins in the championship," Donoghue continued.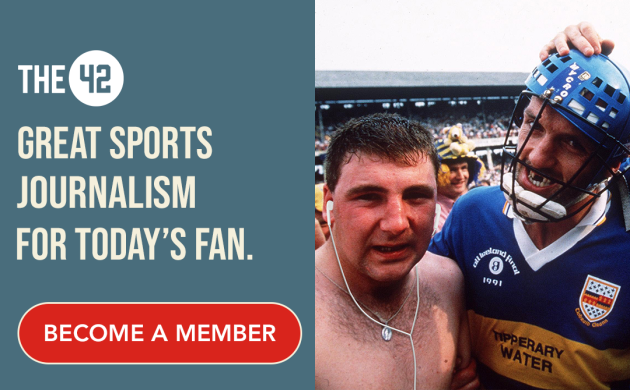 "We're under no illusions that they were going to be a big challenge. I think people write them off and think they're gone away, and that's not true, it's evident in their performances.
"We have the height of respect for them, we knew they weren't going to come here and lie down today, they worked as hard as expected them to. I have no doubt it will be the same next week. I think for both teams it will still bring them on and it will be another exciting encounter next Sunday in Thurles."
The losers of the replay will have to play nine games to reach the All-Ireland final this year, the same number of games Mayo had to play on their voyage to the football final last September.
"Our boys are human. Over the last number of weeks people were getting carried away. As I said that was probably the most intense game we've had now in a while. I've no doubt we'll refocus, regroup and be ready again for next week."
Donoghue confirmed Galway have "six or seven" players involved with the county's U21 side who contest the Leinster final against Wexford in O'Moore Park on Wednesday night.
"I'm not going to say it's not ideal. We've worked it for the last couple of weeks so we just regroup and reassess and see where we are maybe in the week," he added.