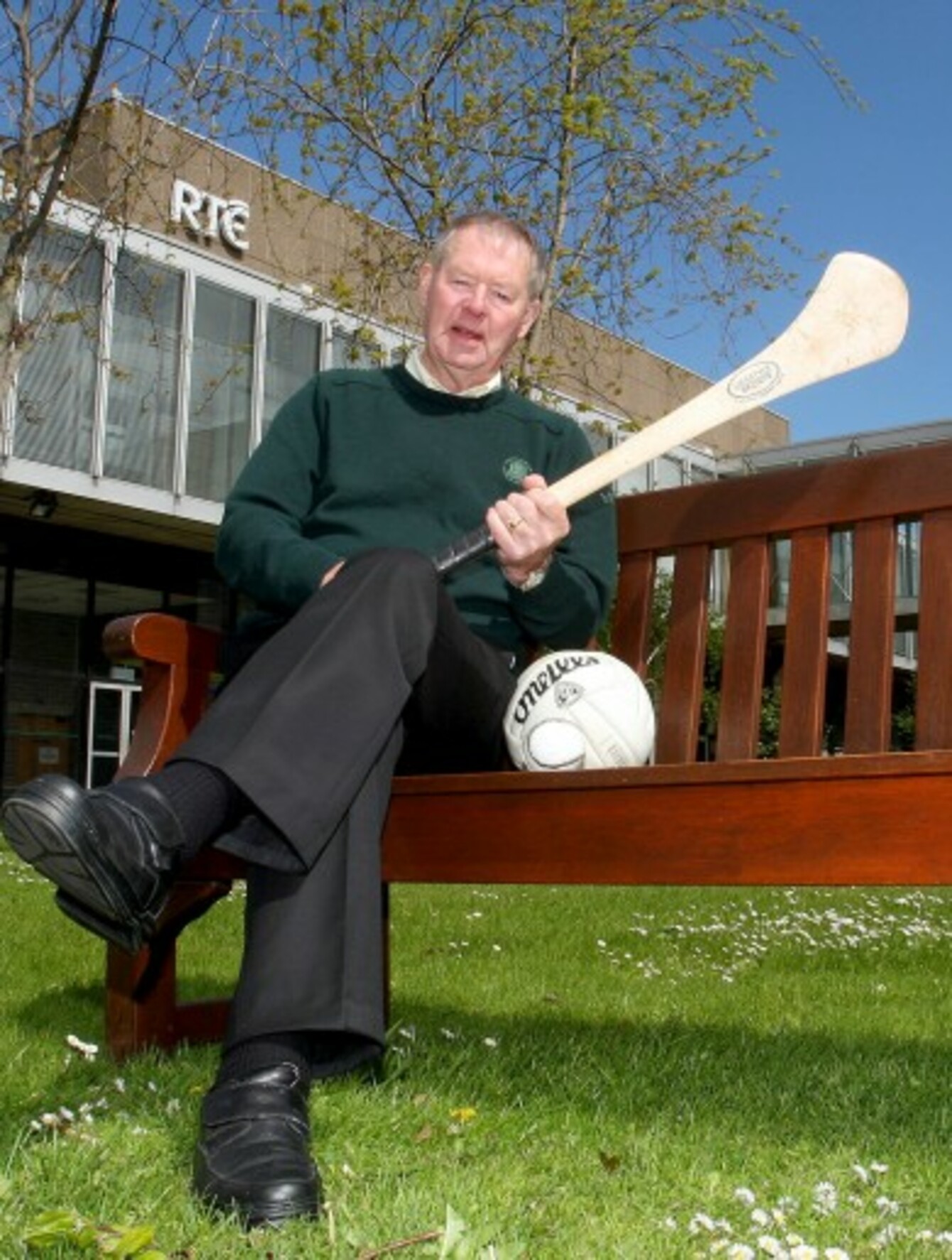 Micheál Ó Muircheartaigh has been commentating for 60 years, and for All-Ireland finals for 26 years.
Image: INPHO/Donall Farmer
Micheál Ó Muircheartaigh has been commentating for 60 years, and for All-Ireland finals for 26 years.
Image: INPHO/Donall Farmer
RTÉ has confirmed that its legendary gaelic games commentator, Micheál Ó Muircheartaigh, is to retire from broadcasting.
Ó Muircheartaigh, who turned 80 last month, has been commentating on gaelic games since 1949 and this Sunday's match between Cork and Down will be his 52nd, and last, senior All-Ireland final.
Known by many as the 'voice of the GAA', Ó Muircheartaigh said he had considered retirement during the year and what while he felt it a privilege to be in his position, he feared a day may come where he wouldn't enjoy as work as much as he currently did.
"I decided maybe the time to go is when you're still enjoying it. I've been at it a long time; it's been most enjoyable and a privilege to be in that position.
"There's only a while in everything. Sin mar a tá an scéal."
Discussing his decision to bow out on RTÉ's Morning Ireland this morning, Ó Muircheartaigh said that the biggest enjoyment he drew from commentating was getting to meet so many remarkable people from all walks of life who had been drawn together through gaelic games.
Asked how he had come up with his own unique commentating style, the Kerry native said:
"I don't know about style. I never set out to have any style except [that of] myself. Your job is to speak about what's happening, and to relay what's happening as best you can to listeners wherever you can."
Ó Muircheartaigh said he planned to indulge in his other great passion – that of greyhound racing – once he mad more free time on his hands. "I hadn't a greyound in a while, principally because matches are regular now on a Saturday, and Saturday is the big racing night. I'll be on the lookout for a fairly handy greyhound on the near future. [But] there'll still be matches… I'll still be at matches every week."
'Irreplaceable'
Ó Muircheartaigh began his time in RTÉ after taking a trial to do some Irish-language commentary on a colleges hurling game, and conceded that he had bluffed his way through the game by repeating the name of one of the few players he knew. He later coyly admitted that Tadhg Hurley must have had given one of the greatest individual displays in history, such was the extent of his abilities according to Micheál's commentary.
Previously the regular commentator for All-Ireland minor finals, Ó Muircheartaigh took over broadcasting duties for the senior finals in 1985 after the previous commentator, Micheal O'Hehir, suffered a stroke in the weeks before the hurling final. He has commentated on every single All-Ireland senior final since, during an era where internet streaming helped the games to reach new and broader audiences among the Irish diaspora across the world.
Ó Muircheartaigh has also commentated on the regular GAA-AFL international rules series, and has previously lent his talents to greyhound racing, regularly covering the Irish Greyhound Derby finals from Shelbourne Park for RTÉ radio.
He will commentate on this year's two international rules tests next month before hanging up his mic for good.
Taoiseach Brian Cowen – who famously regaled his fellow Fianna Fáil TDs with impressions of the commentator at the party's think-in earlier this week – thanked Ó Muircheartaigh for his service to gaelic games, saying he would be very much missed.
His RTÉ colleague, Des Cahill, said Ó Muircheartaigh would be irreplaceable.