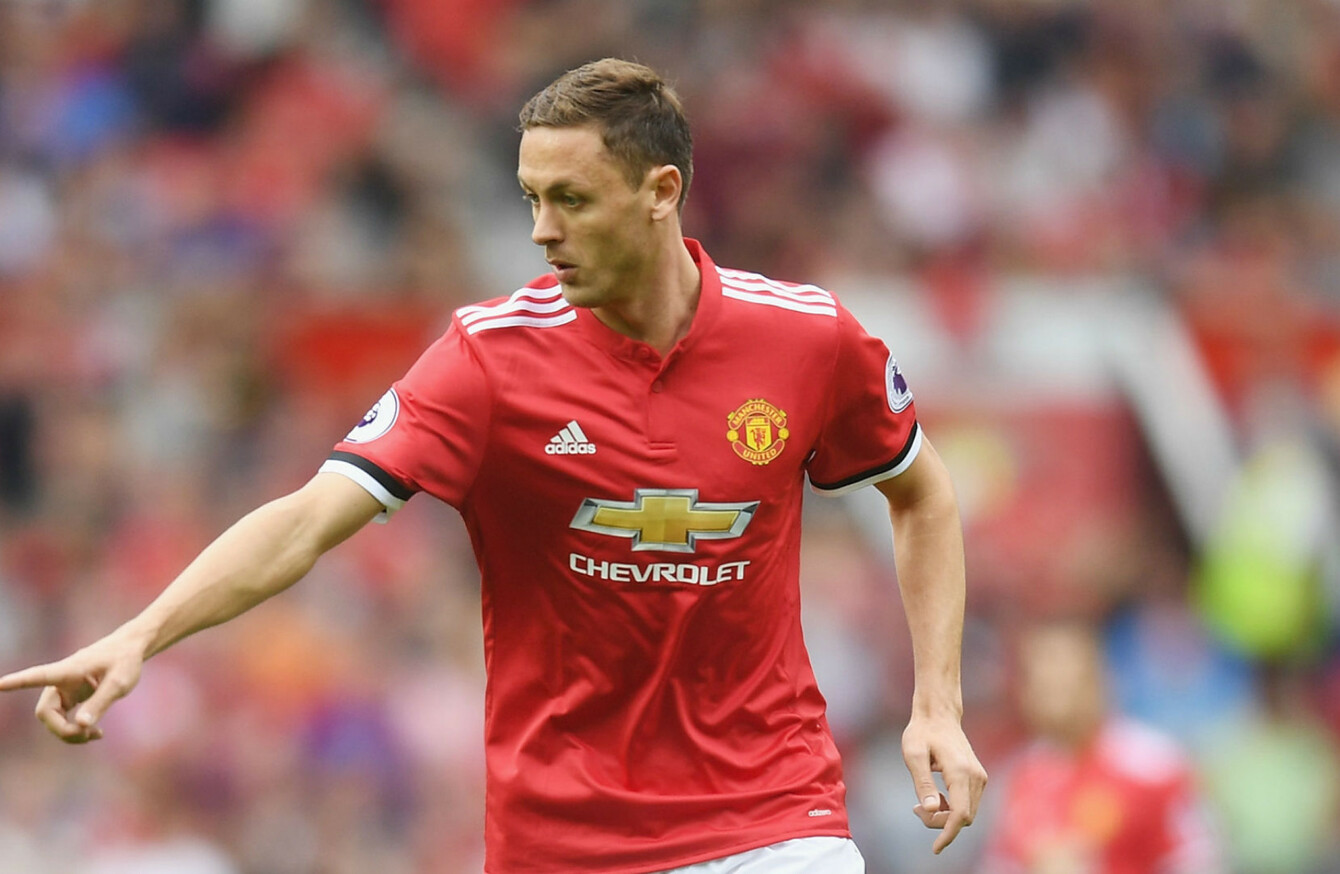 Nemanja Matic
Nemanja Matic
JOSE MOURINHO SAYS he has not worked with anyone better than Nemanja Matic, having been reunited with the midfielder at Manchester United this summer.
The Portuguese has coached some of the finest talent on the planet over the course of a distinguished career which has taken in spells at Porto, Chelsea, Inter and Real Madrid.
Now at Old Trafford, Mourinho moved quickly this summer to put a £40 million deal in place for a player he holds in the highest regard.
Having previously had Matic on his books at Chelsea, the Serbia international has shown over the years that he has the character to go with his undoubted ability.
"Matic, I cannot say that I had better guys than him in my career," Mourinho told The Times. "And he has with me something which marks forever, which was a match where he was on the bench, I play him minute 45 and I took him off minute 70, 75.
"The press wants a story, the press wants blood.  My blood, or his blood, or both. He was really sad. I was also sad because it's not something nice and it's something that I did only twice in my career.
"But the next day he comes to me and he says, 'I'm not happy, but it's my fault. I'm not happy with what you did to me, but it's my fault, because the way I was playing I can understand the change. So let's keep going'.
"We didn't keep going for a long time because a few weeks later I was sacked. But again he was one of 'my guys', was one of the guys that we kept close during these years even not working together. So I know that the big man is there, even with more maturity."
Matic has settled quickly into the United fold, with the 29-year-old making a seamless transition from Stamford Bridge to Old Trafford — helping the Red Devils to make an unbeaten start to the 2017-18 campaign.
Mourinho was clearly expecting as much from the two-time Premier League winner, with his qualities allowing others — such as Paul Pogba — to flourish.