O'Callaghan played the closing 16 minutes of the clash in Toulon.
Image: Ryan Byrne/INPHO
O'Callaghan played the closing 16 minutes of the clash in Toulon.
Image: Ryan Byrne/INPHO
MOVING ON FROM the disappointment of last weekend's defeat to Toulon as quickly as possible looks crucial to Munster's hopes of securing the Pro12 title, but Donncha O'Callaghan says the process of healing won't be simple.
With trademark honesty, the 35-year-old points out that the regret will linger for some time, even if attention needs to be focused on beating Edinburgh at Meggetland on Saturday evening.
"I suppose as good pros, everyone always says you have to move on and think of the next job, but Europe means everything to us," the lock said in Cork yesterday afternoon.
"The sickening, stinging feeling is still there and the real hard bit is seeing the guys you train with every day and the guys in our strength and conditioning that you might not have seen since last week. Eyeballing these guys and knowing that you were in the 23 that left them down, you know?
That's hard to take. I'll be honest, I know we should be moving on, but I think there's still that sickening feeling around the place. I suppose it shows how much we care about the competition, but that has to change now because we have a massive week."
What can Munster do to shift their negative mindset? How do they forget about Marseille? O'Callaghan explains that from his point of view, it is not necessarily about doing so.
"I'll be honest with you, they're the type of scars you carry. It's not like at a certain point you park them. I think the main thing is taking learning from it and we will. We'll sit down with the coaches as a group and look at the video, we'll even judge the few weeks leading into it.
"What can you do better? How can you improve? I suppose that's the kind of side of it you have to look at. There's always the disappointment of the fact that you don't get into too many semi-finals and you have to be that little bit ruthless and selfish when you get there."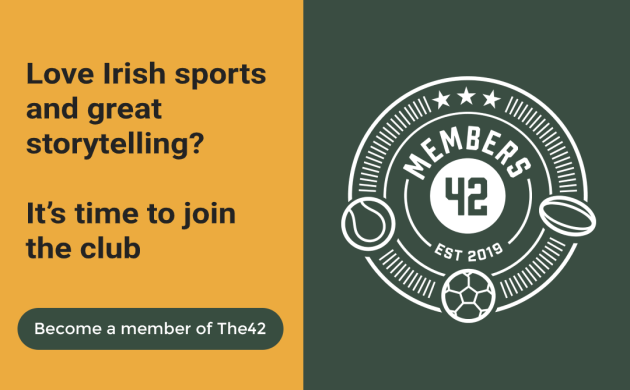 O'Callaghan is far from writing off the remainder of the province's season, instead outlining that he and his teammates are desperate to get back on the pitch. If there is anything like therapy after disappointment in rugby, it is found on the pitch.
From a player's point of view, you'd play the next morning after a loss like that. You just want to get back on the pitch. You can do all the chatting you want, all the training you want, but it's all about just getting onto the pitch and righting the wrongs out there.
"Performance is our only real currency, it's the only thing we're really and truly judged on."
The 94-times capped Ireland international admits to "nearly being embarrassed and ashamed" when Munster supporters greeted the team in Shannon airport upon returning home from France.
He is proud that "Munster supporters never disassociates themselves with the team," as he jokingly admits to having done with Liverpool at times in recent years. A Pro12 title is how O'Callaghan wants to reward that loyalty, while also stressing that the departing faces within the squad need to be sent off with a medal in their pockets.
"This is a difficult time of the year, because there's guys moving on. The only way you can truly thank a person is with your performance. That's what we'll be looking to do for Rob [Penney], for Simon [Mannix], I shouldn't start naming the guys that are leaving.
Rob doesn't deserve to be judged as the coach that maybe did a great job in bringing on young lads. I think he deserves to be known as a successful coach. That's all you require from any of us, that you leave place in better stead than when you came in.
"He's certainly done that. He's brought an incredible amount of guys through and he's been massive for my game. I'm just disappointed that we couldn't give him the ultimate send-off with Europe, but hopefully now full focus is on the Rabo and it would be nice to send lads off with a trophy."
Audio courtesy of the Big Red Bench on Cork's Red FM.