Munster coach Rob Penney chats to scrum-half Conor Murray.
Image: INPHO/James Crombie
Munster coach Rob Penney chats to scrum-half Conor Murray.
Image: INPHO/James Crombie
GLOUCESTER WERE HAMMERED at home against Saracens last weekend so go into this game as a wounded animal. In that regard, they may prove dangerous for Munster.
Munster have looked in good form since their their first Heineken Cup outing against Edinburgh and can count themselves unlucky after their loss to Ulster at Ravenhill, where Alain Rolland did them no favours. He is an excellent referee but he did not have a good day and perhaps let things get too personal, particularly when it came to Paul O'Connell.
There is talk of a contract extension for Rob Penney and the next two games will be massive for him. No matter what the coach says, or how he sets you up, you have to go for it, and make your own decisions, in the big games.
The senior players certainly have it in their armory to play a more direct game but Penney is always keen to play that expansive game. Personally, I have always been a believer in the North-South approach rather than East-West. Like all teams, Munster have to earn the right to go wide. When they do play the more direct game, it is far more effective. The players are behind Penney but, as we have seen in some of the important games, if the lads want to play a more direct style, they'll play it.
I say this about rugby now, and not just Munster, but young players are often spoon-fed too much and are often afraid to trust their own judgement. They often play a game-plan that has been dictated to them prior to a match but things have a habit of changing any minute of any game. Coaches will try to prepare teams to play a certain way but it is up to players to win games and call the shots, as they see them, out on the field.
To that end, Penney's call at out-half is an interesting one. A lot of people may have thought JJ Hanrahan would have got the shout. He is an exciting talent and one I can't wait to see more of each week.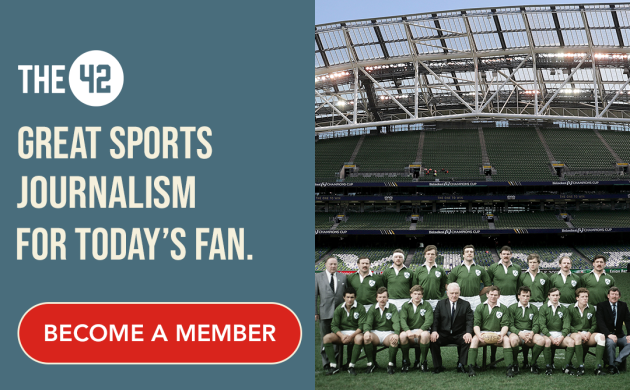 Ian Keatley gets the start at 10 ahead of JJ Hanrahan. INPHO/James Crombie
Ian has been allowed one bad game [Ulster] and dropping him may have been harsh but the competition from JJ seems to have affected him. He did not have the greatest of games from the kicking tee and wasted possession at the end. I get irritated, as a former forward, when I see backs kicking the ball ahead in the opposition 22. Your team has done a lot of work to chance losing the ball on a speculative kick.
The Munster bench is stronger now that Simon Zebo is back and Donncha O'Callaghan is in reserve. David Foley gets the nod at lock. He is a nuggety player, very similar to Peter O'Mahony that way. I would like to see more of CJ Stander but he seems to have been pigeonholed by Penney as an impact player and, at the same time, Tommy O'Donnell deserves the start.
It is ideal timing for Conor Murray to return at scrum-half after Cathal Sheridan, who was doing great, picked up his injury. Conor is a great ball carrier, an attacking threat and one of Munster and Ireland's best defenders. His last-ditch interceptions and tackling saves Munster one or two tries per game.
Munster will beat Gloucester but it will be tight. They rarely win by massive margins. Leinster are the sort of team that would put Gloucester to the sword but Munster don't run riot. They often look to win the arm-wrestle but that leaves you open to the late tries of penalties that do so much damage.
David Wallace runs Mr Simms Olde Sweet Shoppe at the Crescent Shopping Centre in Limerick. You can follow the latest goings on at the shop here or on Twitter @MrSimmsCrescent