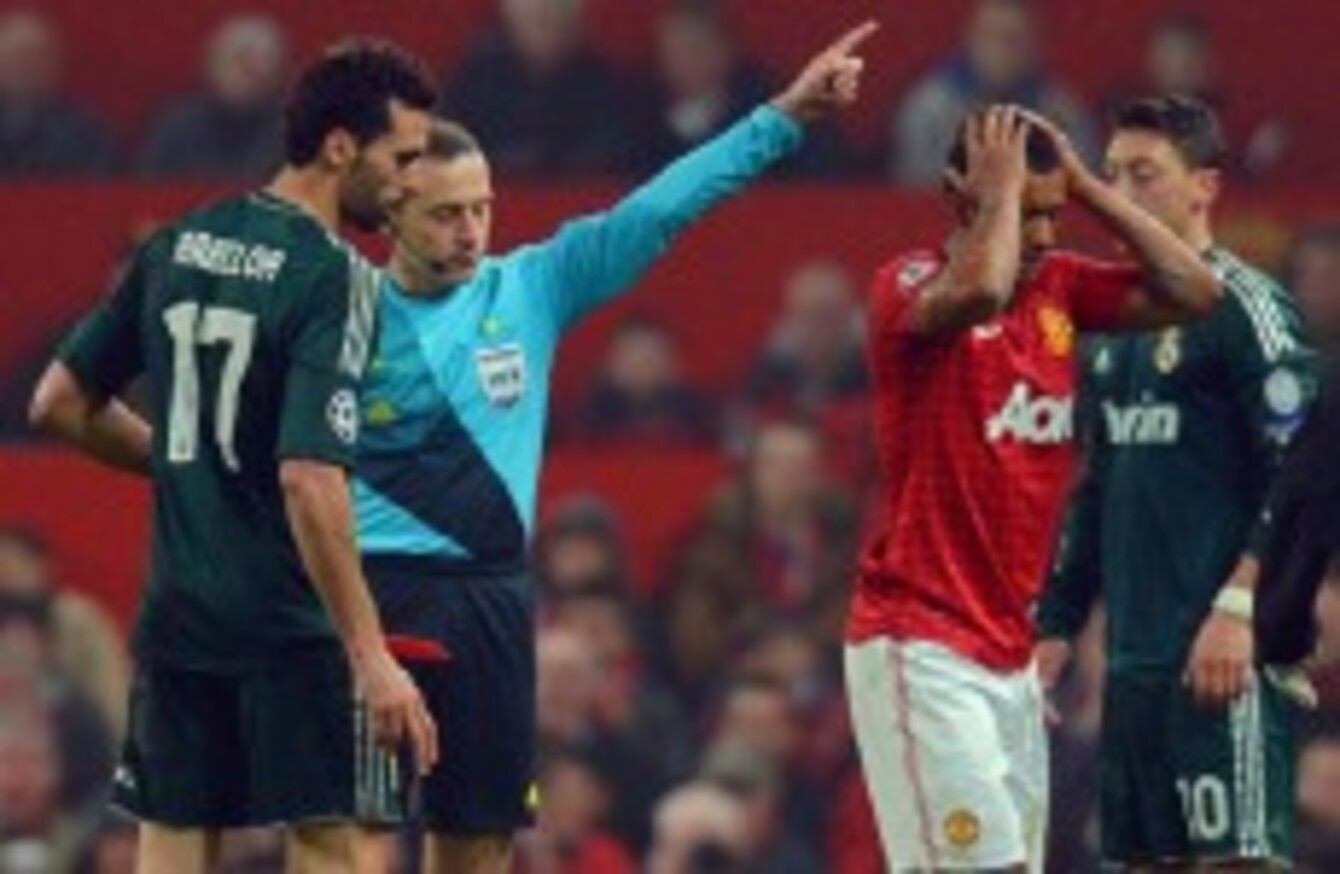 Image: Martin Rickett/PA Wire/Press Association Images
Image: Martin Rickett/PA Wire/Press Association Images
TURKISH REFEREE Cuneyt Cakir claims he has no regrets over sending off Nani in Machester United's Champions League defeat to Real Madrid.
The official has been under fire following his decision to show a red card to the Portugal international in the second leg of the crucial European encounter, for what seemed like an honest attempt to bring down the ball.
United, leading 1-0 when Nani was sent off, went on to lose the second leg 2-1, bowing out of the round of 16 3-2 on aggregate. Despite the controversy surrounding his influence on the outcome, Cakir has stood by his interpretation of the situation.
"I feel well and I don't doubt about my decisions. The red card to Nani was right. People will realise about it," he told Spanish newspaper AS.
Cakir has been in the spotlight in other high-profile matches – he was the man to send off John Terry in Chelsea's Champions League semi-final at Barcelona last season and Manchester City's Mario Balotelli against Dynamo Kiev in 2011.
"In my last games, no decision against English teams was unfair. Which one was incorrect? The red card to Terry? Or Balotelli? I think I have no mistake in showing them the red card and sending them off," he said. "It doesn't make me feel sad. I don't even think about it. I have received more critics other times and I always recover from that.
"I always try to do my job correctly and I'm on the right way. I have to keep doing properly."