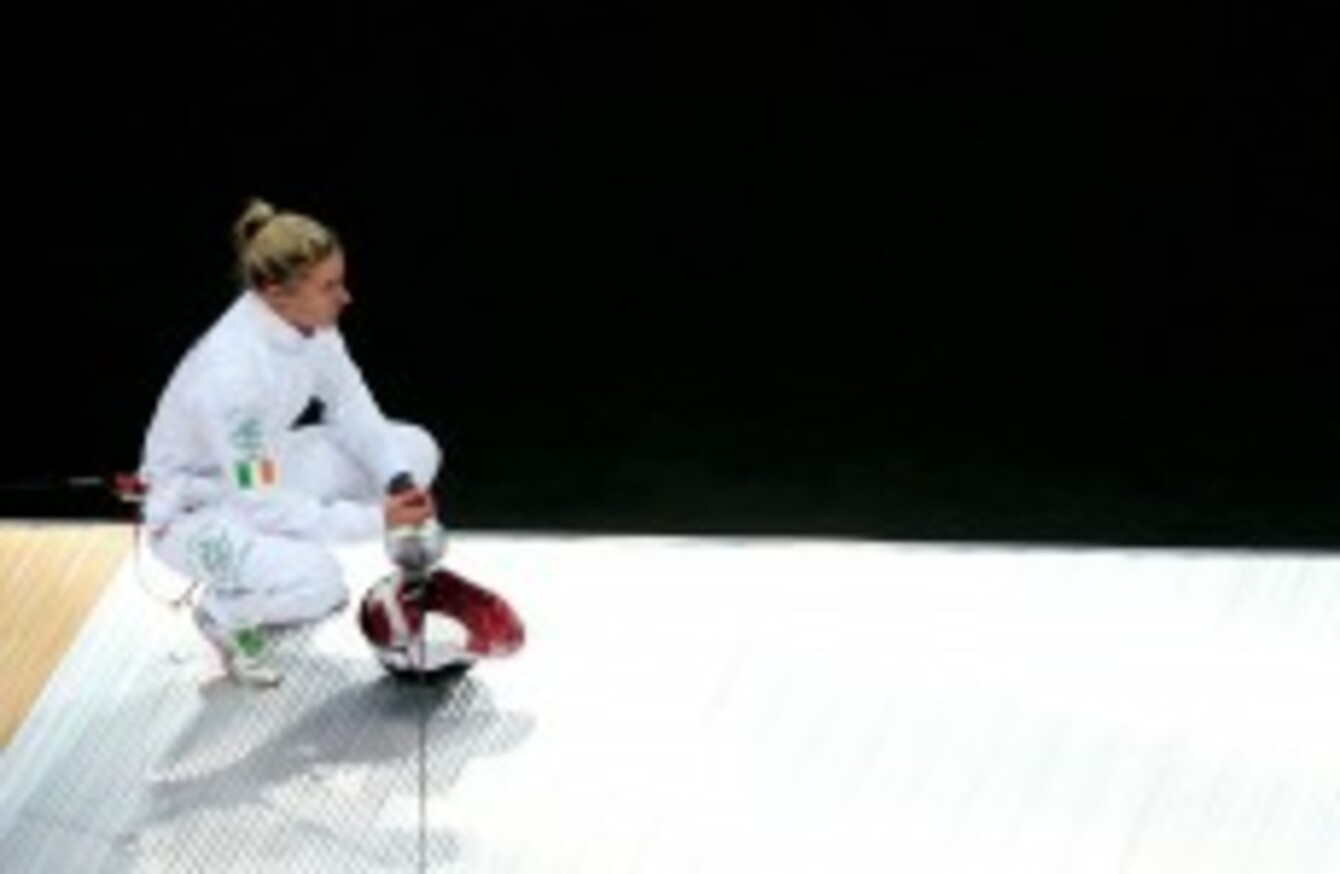 Image: ©INPHO/Dan Sheridan
Image: ©INPHO/Dan Sheridan
LONDON'S GREENWICH PARK was loud and Natalya Coyle could hardly hear herself think. A few instructions filtered through, mainly from her coach standing trackside, but also from the other well-wishers dotted along the outside of the ropes. Her parents, high in the stand, were lost in the din.
A few weeks later, in a hall with only four or five others sitting specially scheduled college exams, she could hear a pin drop. It was a sharp return to normality for the 22-year-old who, you suspect, is one of Ireland's hardest working young athletes as well as one of the country's brightest hopes for the future.
Before last summer Coyle was a relative unknown competing in a relatively unknown sport: modern pentathlon, the multi-event made up of fencing, swimming, equestrian and a combined run/shoot which was only introduced to the Olympics for women in 2000. Her patience was a virtue and, after watching the first 16 days longingly from the outside, she produced a breakout performance on the last day of competition to finish ninth, the final flourish for the most successful Irish team in almost 60 years.
Sitting in a Dublin cafe, she laughs as she thinks back about her Olympic debut. In that frantic and focused environment, if you blink, you might miss something; if you fall asleep, that can happen too.
"I'm not a good morning person at all," Coyle says. "I'm a good sleeper though. I can sleep anywhere.
There was a photo of me in the Olympics and we were on the bus from another venue to Greenwich, from the aquatic centre to Greenwich, and I was passed out — in the middle of the Olympic final, passed out. You get used to it though. You've just got to sleep wherever you can.
©INPHO/Dan Sheridan
When your day is as tightly structured as hers is, you have to take those moments, regardless of the setting. Coyle returns to action this weekend as one of an eight-strong Irish team at the Hungarian Indoor Competition in Budapest. It's a warm up, she says, the prelude to her first World Cup event in America at the end of the month, but the schedule is already rammed.
Though it's only the start of the season by 2pm she has already been for a blood test, trained, had a quick nap, lunch and a lecture (she studies Business, Economics and Social Science in Trinity College). Now an interview. More college and more training still to come.
When exactly does she take a break?
"I get one day off a week, generally a Sunday. It's the Sabbath," she smiles. "You must rest."
"I've only been training full-time for two years and already I've found that you need a day off a week, at least. Otherwise you'll go insane."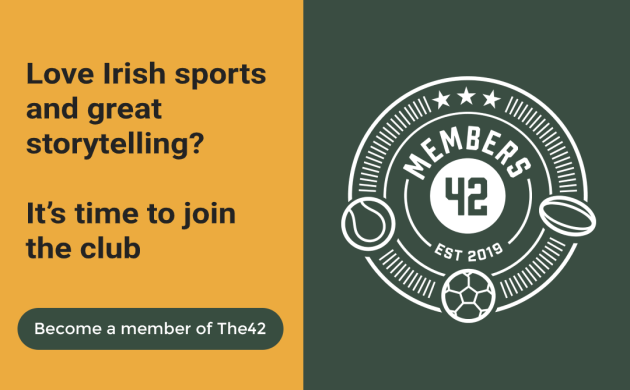 It quickly becomes clear though it is more likely to be the breaks, rather than the training, that drive the Tara native crazy. Rubbing shoulders with veteran Cork walker Rob Heffernan in their pre-Olympic holding camp in Lensbury, she saw an image of the athlete she aspires to be.
"He's done amazing things but he still wants to get better and better."
I love going training and I love getting better. That's one of my things.

When I crossed the line in ninth, I thought, 'That's great but I'd kinda like to be even better.' It's always one step further.
There's a lot to come between now and 2016 — not least the European and World Championships later this year — but even before her remarkable performance in London, Rio was always the goal. She'll be 25, coming into the accepted peak of a modern pentathlete's career, and ready to step up to next level.
London was just an appetizer, albeit a filling one. Few people have the opportunity to watch Usain Bolt defend his 100m sprint crown one day, chat with Katie Taylor the next, and then compete as one of their equals. Coyle moved from Lensbury to the Olympic Village on a Thursday and quickly realised that she was on the same corridor as Ireland's newest gold medallist.
"She was so amazing but so down to earth. You draw so much from her.
"I didn't know what to say. How do you sum up what she had just done? Someone like her is an inspiration."
Taylor is an exception too. The Olympic champ has hardly been out of the public eye since her London success but by and large it has been back to anonymity for Coyle and the rest. After all she's just a normal 22-year-old, watching Friday Night Lights when she was resting up in London, flicking through magazines and playing games on her phone when she waited for her turn in the Olympic final.
And when she bounces up out of her seat and heads back down to class, she'll go back to being another vaguely familiar face among the teeming masses of Trinity's Arts Block.
I would die if I was noticed everywhere. I think a lot of people don't realise that you get built up so much before London, especially in Ireland because there's such a small number of athletes, and then we just veer off the radar. You come back for Rio and everyone expects us to be great but you've got to realise that there's three years in between and you've got to keep going.
"I'm not in it for the recognition. I don't think you can be in it for the money or for the recognition. I just love it. Coming back from the Olympics people would say, 'Oh you made Ireland so proud.' That's what you're really in it for in the end.
"I'd love to win a medal in four years. Everyone would love to go there and win a medal but who knows what will happen in four years?
"But when people say, 'You made Ireland proud,' you just think, 'I really hope I did.'"