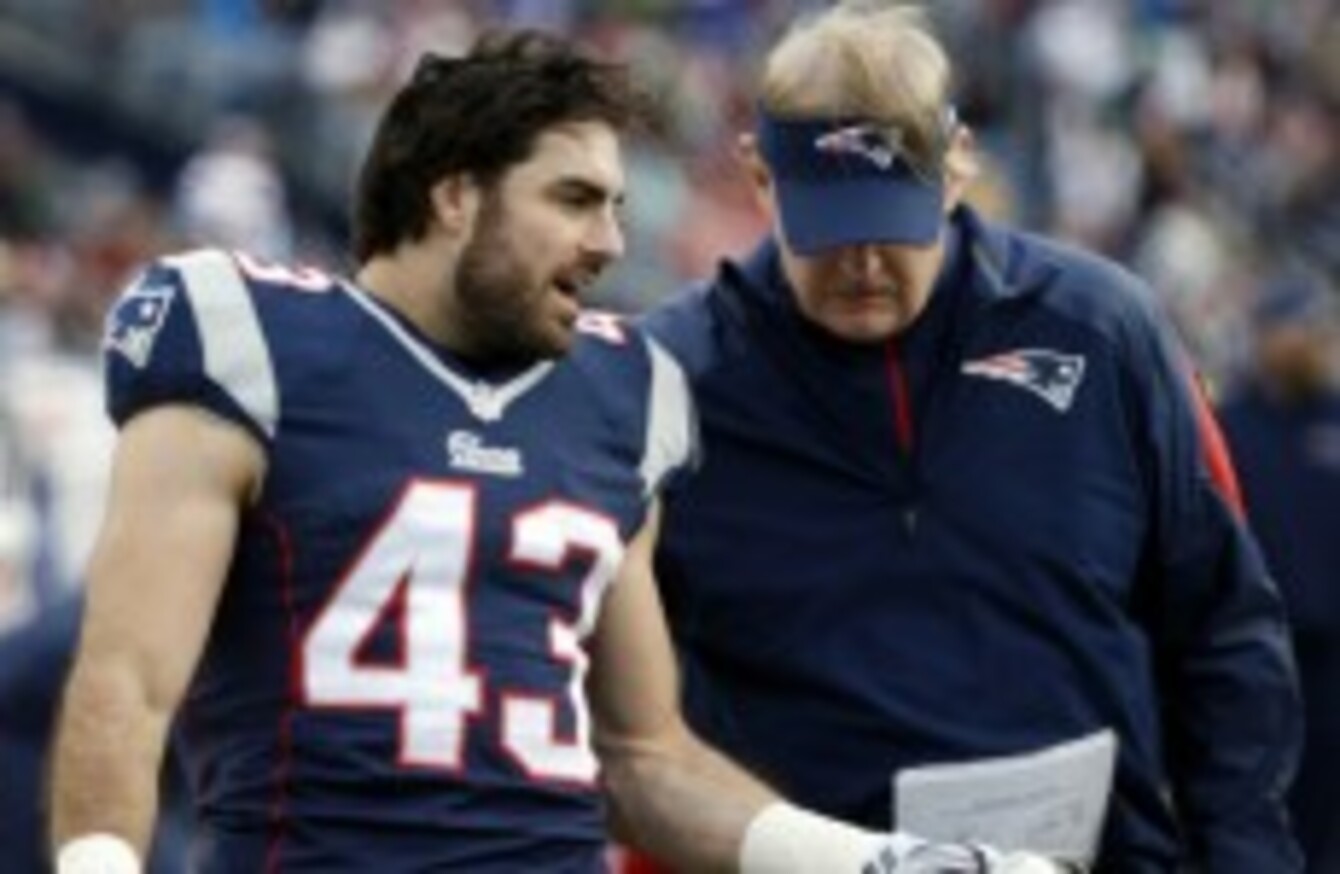 Image: Elise Amendola
Image: Elise Amendola
THE SHOWPIECE OF the American football season takes place on Sunday night as the New England Patriots and the Seattle Seahawks meet in the Superbowl in Arizona. The game is too close to call in the bookies but if it comes down to a special teams play, New England might just have the edge.
Nate Ebner is a part of the Patriots special teams unit but he has proven to be a clinical finisher if given the chance – albeit it was in a different sport.
Ebner represented the US Eagles U20 team at the World Cup in 2008 and he was also a very dynamic sevens player.
Source: Dustin Bennett/YouTube
Granted, those clips are from a college tournament but Ebner's athleticism is still very impressive. Maybe once he wins a Superbowl ring he will pack in the gridiron and return to the oval ball.