THE OFFALY FOOTBALLERS have suffered another blow with the news that key forward Niall McNamee is unlikely to return to the panel this season.
In the aftermath of their league defeat to Tipperary, Faithful manager Pat Flanagan told Midlands 103′s Brian Gavin that he doesn't know if the Rhode man will make a comeback in 2017.
McNamee has been an ever-present for Offaly since making his debut as a 17-year-old in 2003. Now 31, only six players have made more senior appearances in league and championship for the county in either code.
"I can't answer that," Flanagan told Midlands 103 when he was asked about McNamee's situation.
"I was in touch with him a while back but I've had no update from him since he last said he had a stomach muscle problem.
"That's the last time I was talking to Niall on it, so that's all I can say on that."
The42 understands McNamee played a full game for his club Rhode in their Division 1 league victory over Shamrocks on March 11.
McNamee, who has racked up 40 championship games and 90 league appearances for his county, had an extended club campaign with Rhode in 2016.
Last December Rhode were beaten in their fifth Leinster club football final since 2006, this time falling to Dublin kingpins St Vincent's.
Flanagan has struggled to get his best 15 on the field this season, with wing-forward Anton Sullivan currently serving abroad with the Defence Forces, while centre-back Johnny Moloney is still recovering from the double-shoulder surgery he underwent over the winter.
Full-back Eoin Rigney has been ruled out for the season with a shoulder problem, although Peter Cunningham and Joey O'Connor returned to action recently following injury lay-offs.
Flanagan admitted the aftermath of Offaly's 30-point loss in Armagh two weeks ago was difficult on a personal level.
"It was a bad experience," he said. "There's no point saying anything different or trying to hide away from it. For the next two or three nights there was no sleep and no thought of anything other than the defeat."
Flanagan met with the clubs last Thursday night and says he has no problem "meeting anybody that wants to progress Offaly football."
He continued: "I was very disappointed with some of the comments that were made (at the county board meeting), and I asked the gentleman at the meeting (on Thursday) to retract those.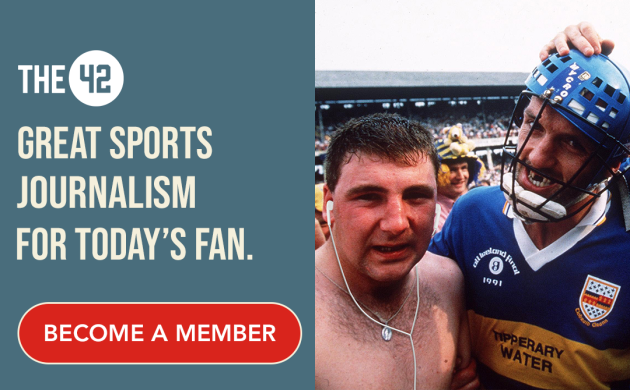 "There was absolutely no substance whatsoever in those comments. They were untrue and really wide of the mark.
"My backroom team and players don't deserve that and it has no place in Offaly football. It went out to the national media and all it's going to do is bring Offaly football down. It's not going to progress it in any manner.
"We put in a big performance today and possibly could have won the game if we had kept a little bit more composure. Unfortunately it wasn't to be."
Offaly gave a vastly improved performance in Sunday's 2-15 to 2-11 defeat to All-Ireland semi-finalists Tipperary.
The U21 footballers also lifted some of the gloom in the county by beating Laois last Wednesday to reach their first Leinster U21 final in a decade.
Source: Midlands Sport/SoundCloud
The42 is on Instagram! Tap the button below on your phone to follow us!