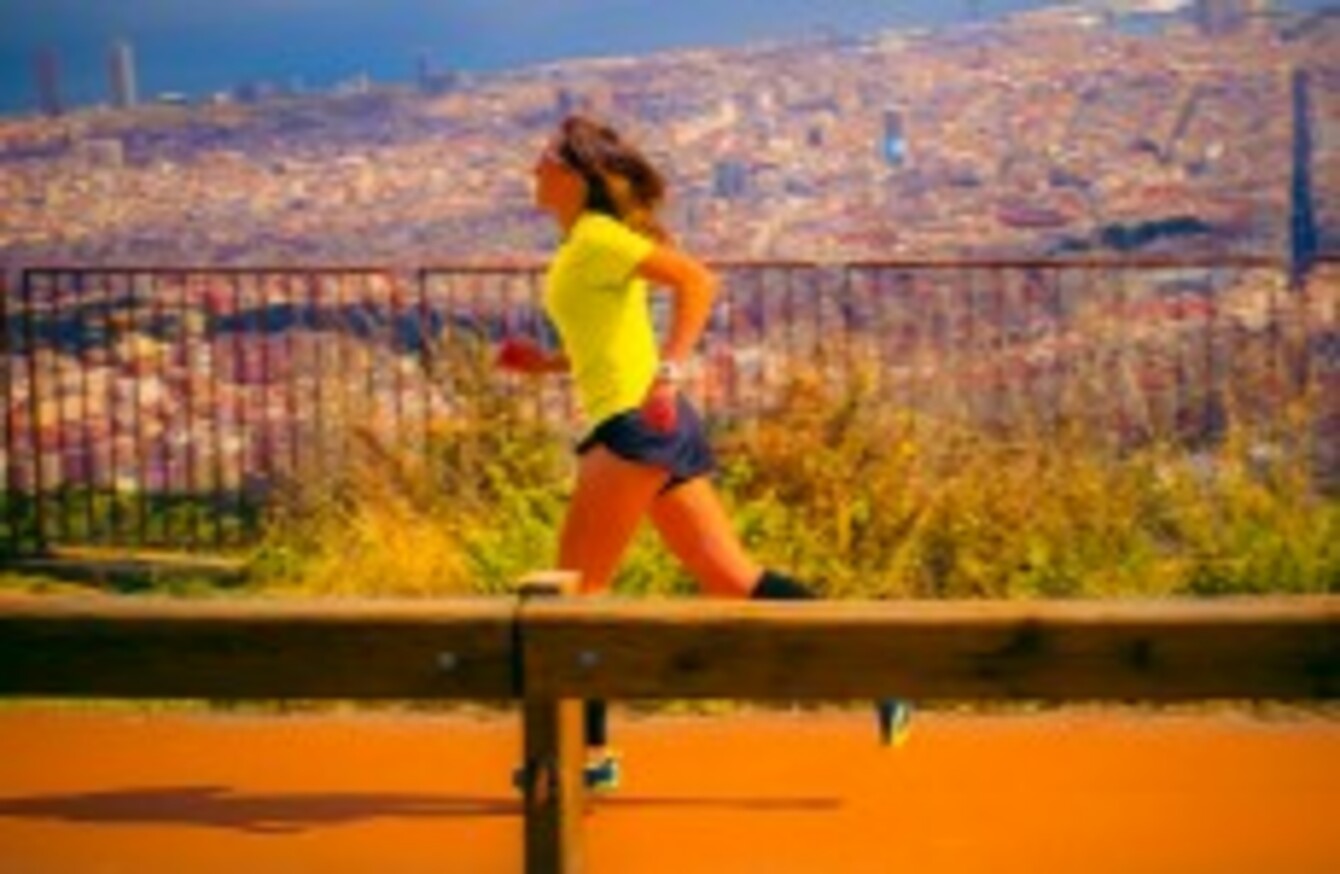 On track: Niamh Ní Chuaig training at home in Barcelona.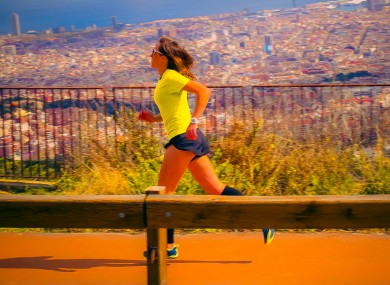 On track: Niamh Ní Chuaig training at home in Barcelona.
BARCELONA-BASED RUNNER Niamh Ní Chuaig is coming home for this weekend's Connemara marathon, and aiming to break the half marathon record.
Niamh, from Áill na Brun, Cill Chiarain, Connemara, moved to Barcelona almost three years ago with her partner Vitto, an Argentinian quad racing enthusiast.
The 30-year-old runner first started her athletics career with Galway City Harriers, where she was predominantly a 3,000m track runner.
"The last races I did in Galway were 10k and 8k races in Galway. Before that, while in school it was 3,000m on the track and that was the most I'd ran.
"But I stopped running for maybe five or six years. Then I started back doing bits in Ireland and then I moved over here and started doing more. I only started doing this distance when I moved over to Barcelona."
Since moving to Barcelona, Ní Chuaighas mainly been competing in mountain races, and has been a regular podium finisher over the past two years.
"I have a good friend Lucy and she got me into the mountain running. One day she said do you want to come for a 25km run in the mountain! I was like 'what?!' I'll never be able to do that!"
Niamh has gone from strength to strength though in her new field. In her last three races she has finished first, and second on two occasions. Her latest win coming in the Catalan championships.
"Yeah long distance was always my strong point but I never trained hard for say a 10k on the road while I was in Ireland. My father always said I was a long distance runner, but I never had a chance to do that in Ireland on the track, so it's only now that I'm doing the half marathon distance. I think it's the best distance for me."
Mountain racing has spiked in popularity in Catalunya in recent years, and is quickly setting the benchmark for the rest of the world.
"In Barcelona, every mountain is different. Your time one week could be 1hr 40 and the next week 2hrs 40. It depends on altitude, it depends on the incline, if it's like a track or stony path or rivers or whatever and you have to walk over them. So it's difficult to put a time on mountain races.
So I just have to look at the past winning times and I aim to beat them, to be number one.
"Mountain racing has taken off so much here that every weekend you have mountain races. Some of them are part of leagues and some are part of the Catalonian championships and one or two will go towards the national championships. But the ones I am doing mainly at the moment are ones that suit me best and that I have the best opportunity of winning something.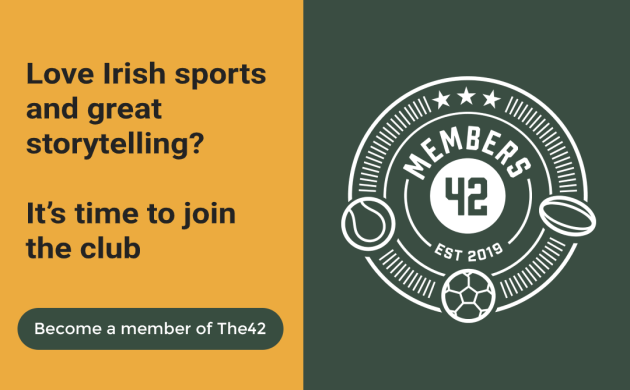 "I'm still not entirely familiar with the whole system. A lot of the time I just ask friends of mine who have been running for years, what's the best race which is most suited for me and I just do them."
Niamh's success in the Catalan capital has lead to sponsorship deals with companies such as Inov-8 footwear and Catalan clothes company Coreevo.
"As long as I'm getting my photo taken on the podium with their gear on, the sponsors are happy."
The Galway girl will be hoping the strength gained from running the Catalan mountains will be an advantage for her in her homeland's flatter terrain.
"Possibly. The mountains really strengthen you up a lot and any hill for me now on a road race is nothing because I'm so used to that training.
"But the thing is with road running that you need to do kilometres to prepare yourself for that drain and that ground, it's just as important. And the thing is with running in the hot temperatures in Barcelona, possibly it will help in a way but I know I ran two years ago in the Connemara 10k and I nearly died with the cold.
"See you can run in Catalunya in any month in basically in a t-shirt and you'd be fine, so hopefully next weekend it won't be as cold, but I'll prepare myself a lot better this time.
The Ni Chuaig family are well known within Connemara as Niamh's sister Mairead is a TG4 presenter and her brother Cathal is a film director.
"Hopefully everyone is going to be home. My sister might be in Kerry but hopefully she can make it home, but yeah all the family are really looking forward to it because they just keep hearing about the races in Barcelona. But they can never be here to see them.
"So yeah if the weather is nice I think they'll be spotted all over the road."
Niamh will nonetheless be hoping that herself and her family will have something to celebrate before she returns to the mountains after the weekend.
"At the end of last summer I decided to start training for it. I haven't done many road races before, and my training hasn't gone fully as planned. I was hoping to do 1hr 20.
"I did a half marathon three weeks a go so that was good training for this so I'm pretty strong.
"I'm hoping to make it one, two or three but you never know who's going to enter. Someone might enter to break the record and if they do I don't know what will happen. But I'll be doing my best to win."