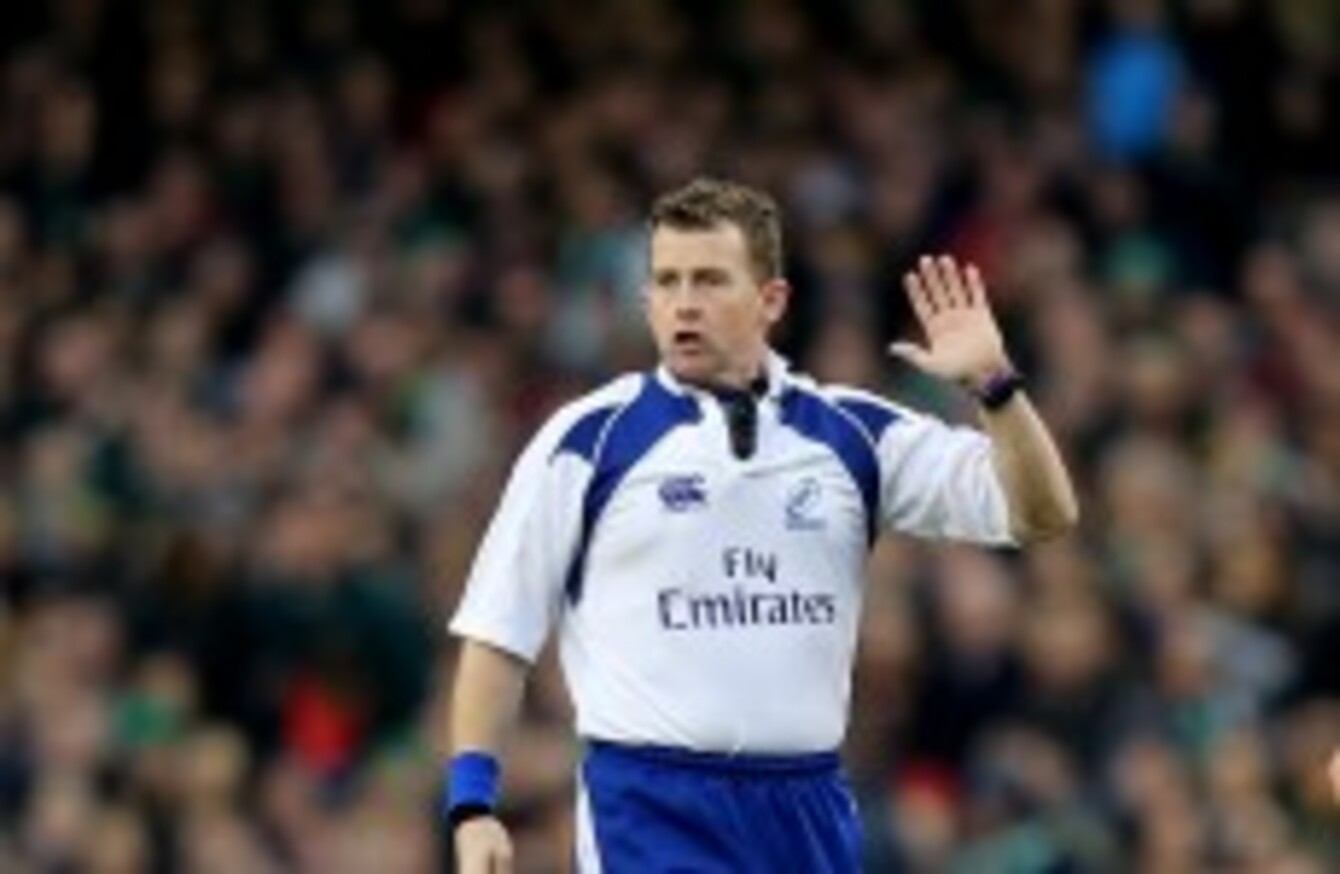 Image: ©INPHO/James Crombie
Image: ©INPHO/James Crombie
NIGEL OWENS TODAY called on former Ireland international Neil Francis to think carefully in future before making sweeping statements that could have untold effects on young sportspeople.
The rugby referee, who has been openly gay for nine years was speaking on Newstalk this morning in response to assertions made by Francis on the same radio station yesterday.
Speaking about the subject of gay people in sport on the Sunday afternoon sports show, Off The Ball, Francis asserted that gay men are not interested in sport.
As reasoning for his argument he added: "I don't like ballet," and went on to cite the 'hairdressing industry' as one which holds more interest for gay men.
"That comment," Owens says of the second row's 'ballet' argument, "comes from somebody who is living in the dark ages."
"People like Neil Francis, who a lot of people still look up to, need to think long and hard about what he's saying. [while coming to terms with my sexuality] I came within a few minutes of taking my own life. Remarks like this don't help people.
"He needs to sit down and have a good look at himself before coming out with comments like that."
Owens also pointed out that Francis (who retired from international rugby in 1996 and now writes a regular column for the Sunday Independent) has been a long time removed from rugby, saying that times have changed with a growing number of gay rugby players at amateur level "gradually creeping in" at a professional grade.
"There are many people in the sport who have come out and many people who have not – whether they do or not is a decision that needs to be respected.
"We need to make sport an area where people are able to participate."
The international referee then moved to contest another of Francis' comments, that a rugby dressing room is 'a homophobic place', with the Welshman saying:
"I've been in the dressing rooms of some of the best teams in the world and I've never detected anything approaching that.
What are they
really like?
Rare insights on sport's biggest names from the writers who know them best. Listen to Behind the Lines podcast.
Become a Member
"Sometimes the easy option is to say, 'it's not welcome in a rugby environment', because that person as an individual thinks that way.
"I came out in 2005 and it became public in the press before the World Cup. After accepting who I was, and [that process] took me to within a few minutes of taking my own life, the next step was to be involved in rugby at that top level.
"It's terrible to think that an individual has to make a decision between who you are and being involved in the sport that you love. I was able to be myself and I'm pleased to say I haven't had any issues."
Asked, again by interviewer Pat Kenny if he had experienced any abuse from players on the field of play, Owens responded:
"Not once. I haven't had it in the last seven, eight years since I came out and I'd be surprised if I do."