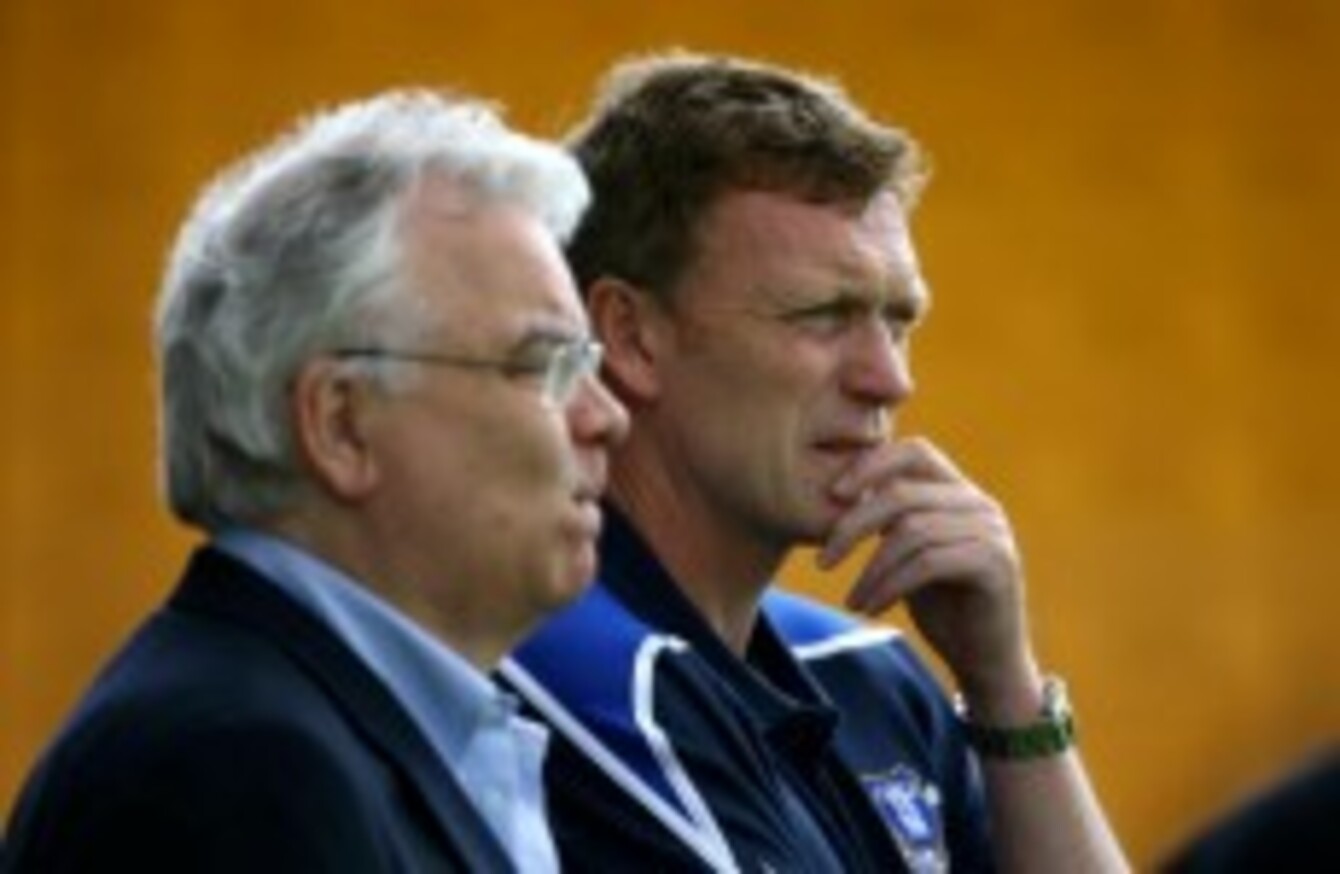 Image: action images
Image: action images
EVERTON CHAIRMAN Bill Kenwright will not rush into a decision on who will replace David Moyes as manager.
Moyes is to take over at Manchester United once Alex Ferguson retires at the end of the season, leaving a vacant managerial position at Goodison Park.
However, while Kenwright admits there needs to be progress made in replacing Moyes to ensure the club is successful next season, he also said there will not be any rush to appoint a new boss.
He told the club's official website: "David leaves next Sunday and this football club has got to have the right people in place for next season.
"It is going to be difficult replacing David but I have every confidence that the club will attract the right manager and the right manager will prove attractive to us and to the supporters, who are vitally important."
Wigan boss Roberto Martinez is one of the names to have been linked with the position in recent days but Kenwright said there would be no talk of possible replacements until the season finishes.
The 67-year-old told Sky Sports News after Everton's win over West Ham: "We will not be making a quick decision (on Moyes' replacement). We will
take time, get the season over and then we will hopefully give some indication of where we're going."
Moyes' last game in charge of Everton will take place at Stamford Bridge on Sunday against Chelsea.