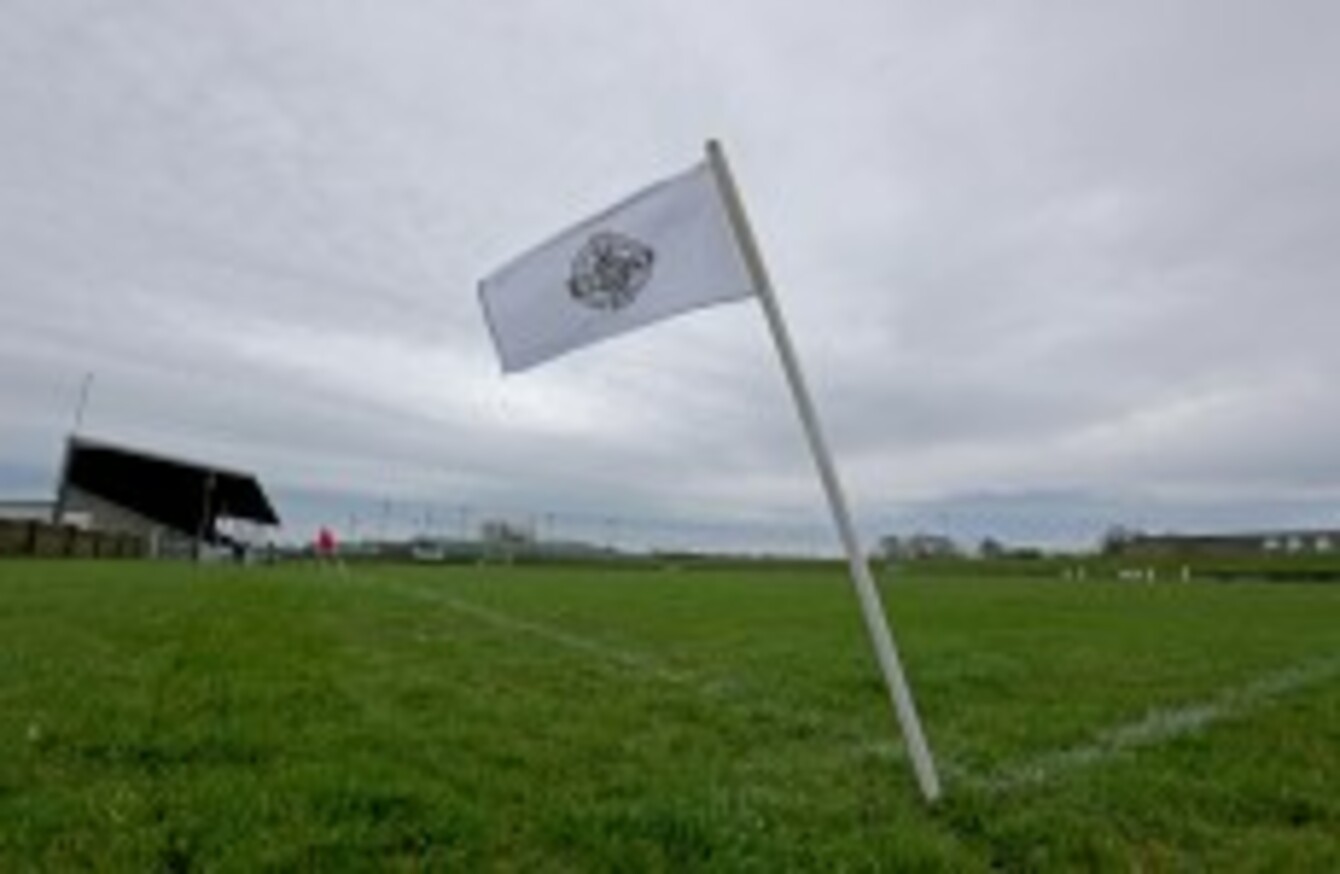 Image: INPHO/Ryan Byrne
Image: INPHO/Ryan Byrne
IT'S COLD AND it's January but the GAA season is slowly slipping into gear.
There's 21 matches to keep an eye on this weekend in the four provinces.
In Leinster it's the final round of games in the O'Byrne Cup with the four semi-final places on offer.
Currently it's all to play for in Group A, Dublin lead the way in Group B, Offaly are top of Group C with Kildare at the head of Group D.
Bórd Na Móna O'Byrne Cup – (All games at 2pm)
Group A: Meath v UCD, Navan, (Ref: Derek Fahy, Longford); Louth v Longford, Drogheda, (Ref: David Gough, Meath).
Group B: Dublin v Wicklow, Parnell Park, (Ref: Paul Kneel, Louth); Carlow v DCU, Dr Cullen Park, (Ref: Fergal Smyth, Offaly).
Group C: Westmeath v Offaly, Mullingar, (Ref: Patrick Maguire, Longford); Laois v Athlone IT, Portarlington, (Ref: Gary McCormack, Dublin).
Group D: Kildare v Wexford, Newbridge, (Ref: Maurice Deegan, Laois); Carlow IT v Dublin IT, Carlow IT Grounds, 2pm, (Ref: Stephen Johnson, Meath).
In Ulster, it's round two of the Dr McKenna Cup. In Section A, Fermanagh and Monaghan will be chasing their second successive wins.
In Section B, Armagh make their seasonal debut against a Cavan side who lost last Sunday. While finally in Section C, it is Tyrone and Antrim who have the unbeaten records so far.
Saturday January 12th
Power NI Dr McKenna Cup – (All games 7pm)
Section B: Armagh v Cavan, Athletic Grounds, (Ref: Brendan Rice, Down).
Section C: Derry v UUJ, Celtic Park, (Ref: Robert O'Donnell, Donegal).
Sunday January 13th
Power NI Dr McKenna Cup – (All games 2pm)
Section A: Fermanagh v St Mary's, Brewster Park, (Ref: Ian Molloy, Donegal); Donegal v Monaghan, Ballybofey, (Ref: Cathal O'Hagan, Tyrone).
Section C: Antrim v Tyrone, Casement Park, (Ref: Ciaran Branagan, Down).
Munster is the only province where the pre-season fare is knockout with the semi-final places on offer on Sunday in the McGrath Cup. Limerick, UCC, Tipperary, Waterford and UL are making their first appearance in the competition.
For Clare, Kerry and Cork the hope is to maintain the winning run they started last weekend.
Sunday January 13th – (All games 2pm)
McGrath Cup quarter-finals: Limerick v Clare, Foynes, (Ref: Padraig O'Sullivan, Kerry); Kerry v UCC, Fitzgerald Stadium, Killarney, (Ref: Derek O'Mahoney, Tipperary); Cork v Tipperary, Páirc Uí Rinn, (Ref: Sean Joy, Kerry); Waterford v UL, WIT Sports Grounds, Carriganore, (Ref: Brian Tyrell, Tipperary)
Finally in Connacht there is FBD League action. There were victories last week for Sligo, Galway and Leitrim. The most notable appearance on Sunday will be Mayo as they make their 2013 bow after last year's All-Ireland finalists returned this week from their team holiday in Miami.
Sunday January 13th – (All games 2pm)
FBD Insurance League
Section A: Sligo v NUI Galway, Tourlestrane, (Ref: David Corcoran, Mayo); Galway v Sligo IT, Tuam, (Ref: Jerome Henry, Mayo).
Section B: Leitrim v Mayo, Ballinamore, (Ref: Shane Ó hEithir, Galway); Roscommon v GMIT, Strokestown, (Ref: Ger Foley, Leitrim).